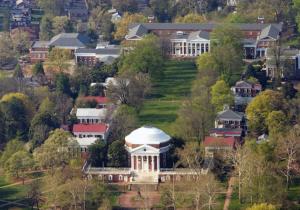 Virginia is an American hotspot for historical sites and is a great location to experience early American history, legendary personas and to check out impressive monuments. Located in the eastern foothills of the Blue Ridge Mountains, Charlottesville in particular has a rich historical and cultural legacy, including ties to three of the nation's founding fathers, all of whom would later become U.S. presidents.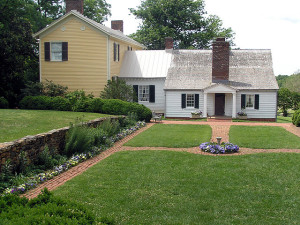 Indulge in presidential history by first visiting Ash Lawn-Highland, home to James Monroe who was the fifth president of the U.S. This 550-acre estate recreates the working farm atmosphere of its original use, and tours of both the house and gardens are available. Of particular note are the recently restored interiors, the 200-year-old boxwood gardens and views from most directions on the grounds. Special events throughout the year also help to bring history to life at this unique abode, including activities like Yuletide festivities and James Monroe's birthday celebration.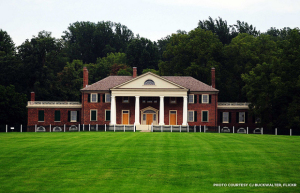 In nearby Orange, continue the presidential journey with a visit to Montpelier, home to James Madison, the fourth president and the Father of the Constitution. James Madison and his wife Dolley were quite social and regularly invited guests to the estate, the focus of which was the central mansion. Today, visitors can tour the first floor, including the entertaining spaces that were frequently filled by the Madisons and a presidential library filled with the books and treatises that highlight the genius of James Madison. The Montpelier grounds also offer 2,650 acres of rolling hills and spectacular views of the Blue Ridge Mountains. It's a great place to experience old growth forest and formal gardens, as well as hands-on archeological demonstrations.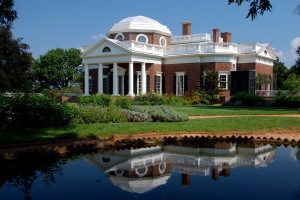 Perhaps the crowning jewel of Charlottesville's historic landmarks is Monticello, home to Thomas Jefferson, the principal author of the Declaration of Independence and third president of the U.S. The estate is world-renowned and very closely reflects the aesthetics and architectural ideals of Jefferson himself. Jefferson designed the main mansion based upon neoclassical principles but incorporated his own unique design solutions. In fact, he spent 40 years designing, dismantling and reimagining the estate, which he referred to as "his essay in architecture." Monticello is also known for its extensive gardens which Jefferson, an avid horticulturist, painstakingly designed, tended and monitored.
Begin an amazing historical tour through American presidential history with a convenient SkyWest Airlines flight, operating as American Eagle, from Chicago O'Hare. The best fares can be found at aa.com.