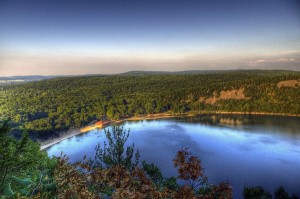 Devils Lake, a jewel of the prairie, offers vacationers everything needed within a 15-minute radius: luxurious lodging, appetizing dining, historical treasures and adventurous activities suitable for all ages! Historic buildings and independent shops abound throughout downtown, while the lake – from which the town derives its name – offers more than 160,000 acres of water, hundreds of miles of shoreline and is a nationally known fisherman's paradise.
Devils Lake is the place to be for outdoor recreation, whether it's for unbeatable fishing or communing with nature on a wilderness hike. The largest lake in North Dakota, Devils Lake offers fishing for all skills, ages and seasons, and is known as the Perch Capital of the World. Cozy cabins line the shoreline and provide an ideal home base to enjoy the lake. If fishing is not on the agenda then enjoy a sunset pontoon cruise or the exhilaration of jet skiing through the refreshing spray. Sullys Hill offers breathtaking views of the hill and lake with its wilderness hiking trails, and Grahams Island State Park offers unparalleled scenery along its trails. This central flyway is also a hunter's paradise and offers an opportunity to find duck, geese, grouse, partridge and even pheasant. Archery hunting for deer is also exceptional with varied terrain and excellent cover. Just bundle up in camo against a morning chill and reach a hunting limit by noon!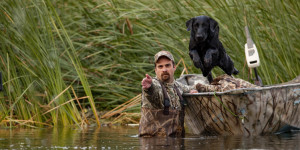 Throughout the year, Devils Lake is the setting for exciting annual events throughout the different seasons. Billed as North America's Hottest Car Show, Devils Run, this classic car show and auction is the largest in the state. Held the first weekend in June draws participants from around the country. As the temperature cools off, ShiverFest offers an exciting collection of winter activities that takes place annually in February. Enjoy a mite hockey tournament (for little skaters), youth ice fishing tournament, kite flying, a golf course on the ice, snowmobile oval races, gun show, sleigh rides, pond hockey tournament, home-based business showcase and much, much more.
After enjoying so many outdoor activities, be sure to indulge in some dining spots that focus on the local scenery and history. Proz Lakeside of the Cove offers stunning views with indoor and outdoor seating, while a cozy fireplace sets the mood in winter. The Ranch Steakhouse offers an unforgettable experience in a setting converted from a working barn in 1946. Try the top -quality steaks, and enjoy the full bar and wine service.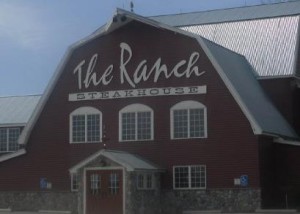 Whether it's a trip to indulge in the great wilderness opportunities that Devils Lake has to offer or the attraction of a local festival, be sure to plan an exciting trip today by booking a convenient United Express flight, operated by SkyWest Airlines, at united.com today!