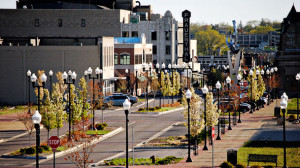 A visit to the beautiful shores of Muskegon, Michigan is a great choice any time of the year.  During the winter, extreme sports and unbeatable, snow-related fun abounds, while warmer months provide music festivals, water activities, and 26 miles of sandy beaches! No matter what the calendar says, an outdoor adventure awaits in this Western Michigan town!
The Muskegon Winter Sports Complex provides a place for exciting winter fun. Start by lacing up the skates for some time on the family skating rink, hockey rinks, or quarter-mile ice skating trail. More daring adventurists will love a trip down the luge. The Olympian-designed track allows participants to reach speeds of up to 30 mph! Afterward, spend some time cross country skiing on the longest-lit trail in the Midwest, race down the sledding hill, or snowshoe on one of three tracks, each designed for different experience levels.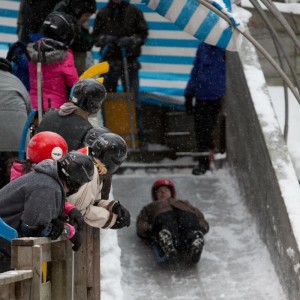 Back in town, visitors can warm up while viewing a world-class collection of visual art at the Muskegon Museum of Art. Special exhibitions are also showcased throughout the year, including the Festival of Trees in the fall.
As the weather gets warmer, the outdoor fun only gets better. Flip upside down on a roller coaster or cool off in the water park at Michigan's Adventure. The park is the largest amusement park and water park in Michigan with more than 60 rides and attractions. One of the most popular rides is Shivering Timbers, a long, fast, wooden roller coaster that reaches speeds of up to 65 mph.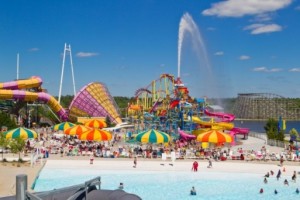 The summer is also the perfect time to explore the three nearby state parks or to go boating, fishing or swimming on Lake Michigan. For a stunning bird's eye view of the lake, tour a nearby historical lighthouse.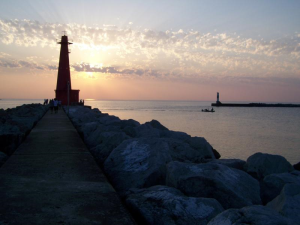 It's easy to get to Muskegon with convenient SkyWest Airlines flights, operating as United Express, from Chicago O'Hare. Find the best fares and more travel info at united.com.