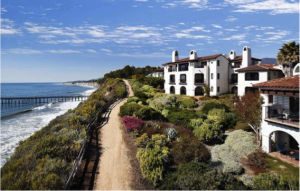 Most people think they have to head out of the country for a taste of Mexico, but now is the time to toss out any preconceived notions of California's Central Coast and visit the Mexican Riviera in Santa Barbara! This place has all the food, the beaches and culture of Mexico without ever crossing the border.
Iconic Spanish-Colonial style buildings with red tile roofs and Spanish arches, outdoor restaurants, hotels and eclectic shops line the streets and add vibrant color to a historic downtown. All this in the backdrop of the Santa Barbara Harbor which boasts dazzling coastline views that leave visitors convinced that a passport was required to visit.
Sounds magical, right? Santa Barbara has hidden gems at every turn. Rent a car, grab a camera and head east over the Cold Spring Canyon Arch Bridge for amazing views that lead to Santa Barbara's wine country. The perfectly manicured green vines on the rolling hills of the Central Coast and the contrast of red dirt that has been colored over many decades of work are an unbeatable sight for a dreamy weekend getaway – and spring is one of the most exceptional times to visit!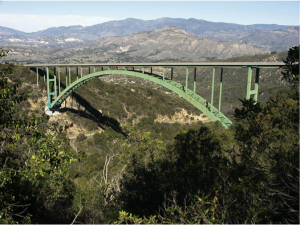 Santa Barbara also offers an incredible variety of activities that are perfect for those traveling with family. Explore all 30 acres of the Santa Barbara Zoo, become a new world explorer and set sail on a voyage at the Santa Barbara Maritime Museum, or explore the many historic estates with vibrant gardens and quaint Spanish charm. And don't forget to take the time to enjoy the majestic sunsets at the Santa Barbara Harbor. The spectacular vistas are known for leaving visitors entranced and wanting more from this American treasure.
Book your trip to the American Mexican Rivera with a convenient flight from Los Angeles to Santa Barbara today at www.united.com.