The Fourth of July is here and those looking for something outside the Metropolis (or outside the normal) should think about heading to one of these six cities for the holiday. With fun traditions and a break from the bustle, here are some interesting options to celebrate the Fourth of July!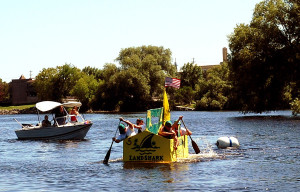 Alpena is home to just over 10,000 people in northern Michigan, but that doesn't stop them from having a great Fourth of July celebration! Some of the unique activities these Michiganders take part in each year include a sandcastle building contest, a rubber ducky race and a cardboard boat regatta. The town also boasts great waterfront fireworks.
Rock Springs claims to have Wyoming's largest firework display to end its festivities, but there are plenty of other events during the day that will make for an unforgettable celebration, including a 4-on-4 mud volleyball tournament. Plus "Wyoming's Big Show" festival moves into town bringing a carnival and fair events that are the largest in Western Wyoming.
Redmond boasts a full-fledged traditional Fourth of July, from their "Baseball, Hot Dogs & Apple Pie" parade to the "Old Fashioned 4th of July Celebration." Events include pony rides, train rides, bouncy houses, archery, petting zoo, a water obstacle course and more! Redmond knows how to plan a holiday for old-timey fun for the whole family.
For something a little more off-beat this Fourth of July, check out Elko, Nevada's annual Basque Festival. The event is held over the Fourth of July weekend and in correspondence with their Independence Day festivities. The town celebrates with Basque dancing, Basque sport exhibitions like weightlifting and wood chopping, and plenty of Basque food!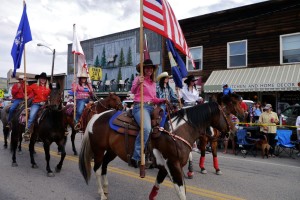 In this town on the doorsteps of Yellowstone National Park, the Fourth of July is a Wild West Adventure. Throughout the weekend the town is hosting the Wild West Yellowstone Rodeo, which provides entertainment throughout the day. They also have a Buffalo Chip Chuck, where participants have the chance to fling buffalo poop…competitively.
Eau Claire, WI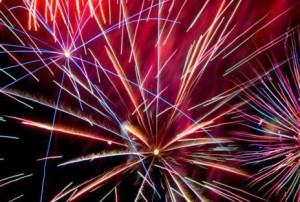 Eau Claire brings folktale heroes and old fashion fun to their Fourth of July celebration. On the Fourth of July, visitors can attend "Paul Bunyan Camp" to step back in time. There are also "Old-Fashioned Family 4th" events throughout the town which includes train rides, football and baseball games, fireworks and more. Plus Eau Claire hosts the Chippewa Valley Air Show over the holiday!