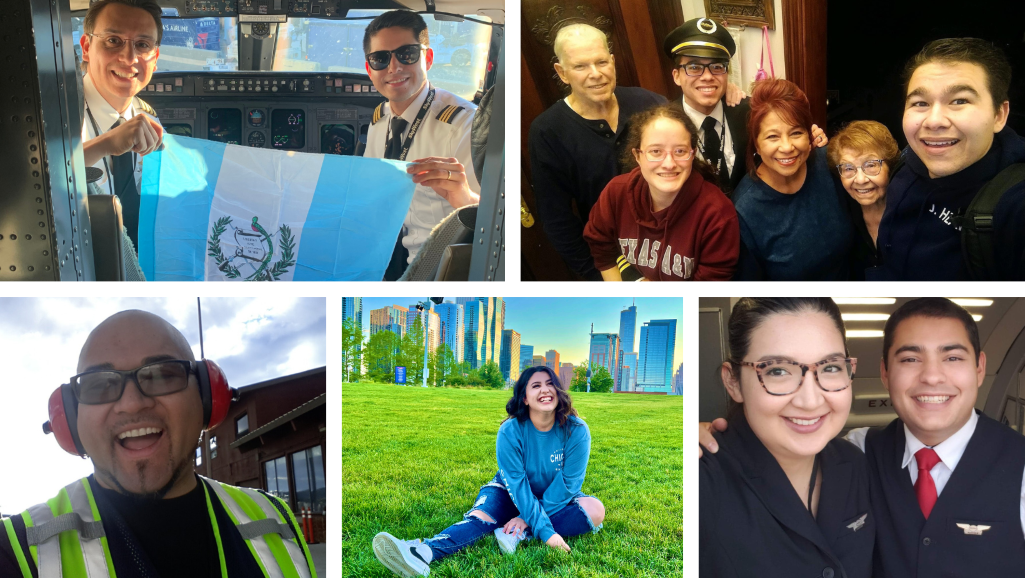 Over the last 30 days, we've heard stories from SkyWest people that have shed light on the Hispanic culture and how their culture has shaped their stories. As Hispanic Heritage Month comes to a close, we have several more stories to share:
Alfonso Giron Deola – CRJ Captain, ORD
Christian Alvarado Lopez – CRJ First Officer, ORD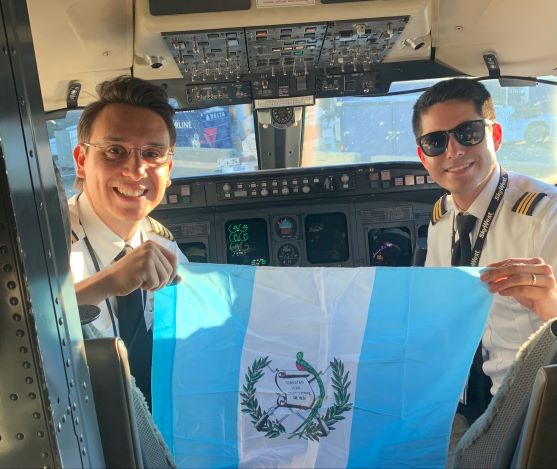 Captain Alfonso Giron Deola and First Officer Christian Alvarado Lopez are both from Guatemala City. Captain Giron Deola started at SkyWest more than five years ago and last month was the first time he has flown with someone from his home country. Flying together was an honor for both of them.
In 2017, Christian came to America with an M1 visa to study in Miami, Florida. He worked tirelessly to be able to become a SkyWest pilot.
"SkyWest is an airline that does not judge where you come from, your color, or your ethnicity," said First Officer Alvarado Lopez. "And I hope to meet more Hispanic pilots throughout my career here."
Elide Flores – Flight Attendant, LAX
Elide Flores is a second-generation immigrant. Her parents came from Mexico in their early 20s with hopes for a better life.
After joining the SkyWest team earlier this year, Elide was assigned Chicago (ORD) as her base. Her parents are protective and coming from a tightknit, Latina family, they wanted Elide to stay in Phoenix where they live and find a job close to home. Telling her parents she was moving across the country came as a shock to them.
"I insisted that this is exactly what I want and what I signed up for," said Elide. "I've been in ORD for three months and I absolutely love it!"
This is the first time Elide has been away from her family for long periods of time and she is slowly becoming used to it. She keeps in touch with her parents and updates them on her overnight trips.
"Being a daughter of immigrants and having the opportunity to work in an industry where there aren't as many Latinos is awesome," said Elide. "I get to be a role model for the Latin passengers who are aspiring flight attendants."
At the end of the day, Elide knows the sacrifices her parents made to get to this country were worth it. She wouldn't change it for anything.
Learn how you can join our incredible team by visiting our careers page today.