Forty-four years ago this week, SkyWest completed its first scheduled flight. Since that time, it has gone from three part-time employees to more than 11,000, and expanded from one route running from St. George, Utah to Salt Lake City via Cedar City, Utah to more than
200 destinations throughout North America.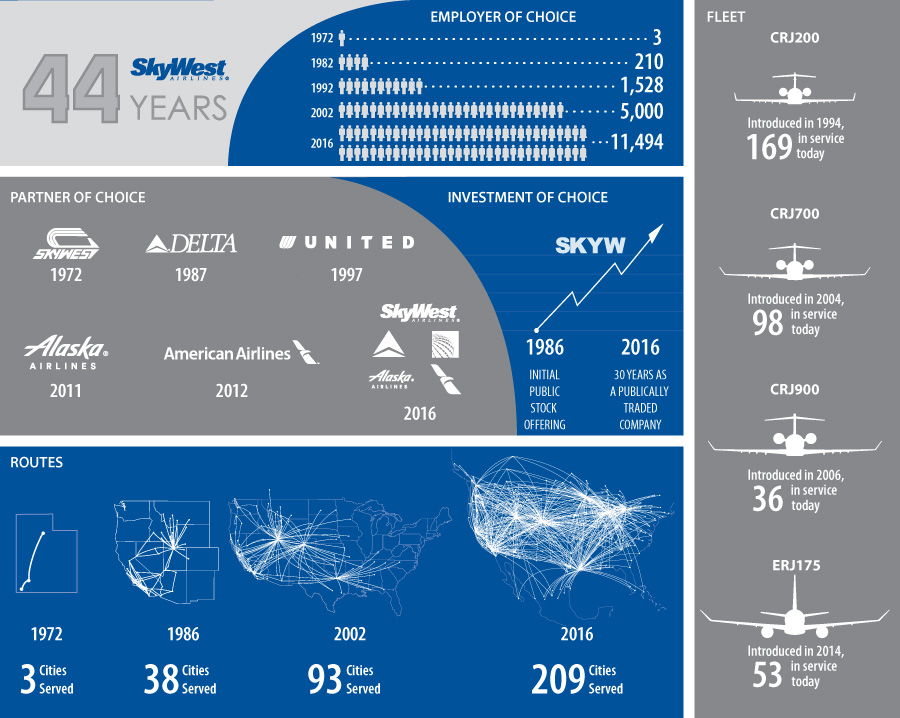 SkyWest has weathered industry tumult and change better than most, and has grown extensively guided by timeless principles throughout its rich, 44-year history.
"SkyWest is a successful company because we have an amazing team of people who are focused on doing the right things right," said President and CEO Chip Childs. "Staying focused on the fundamentals: taking the best care of our people, our customers and our shareholders; we have teams with a real desire to lead the industry and who are willing to work for that."
SkyWest is successful because of its people. Whether dealing with industry changes or tremendous growth, SkyWest people work together to provide impeccable service and continue to succeed.
Do you want to become a part of the SkyWest legacy and see what it's like to be on a winning team? Check out www.skywest.com/careers and start your SkyWest journey today!