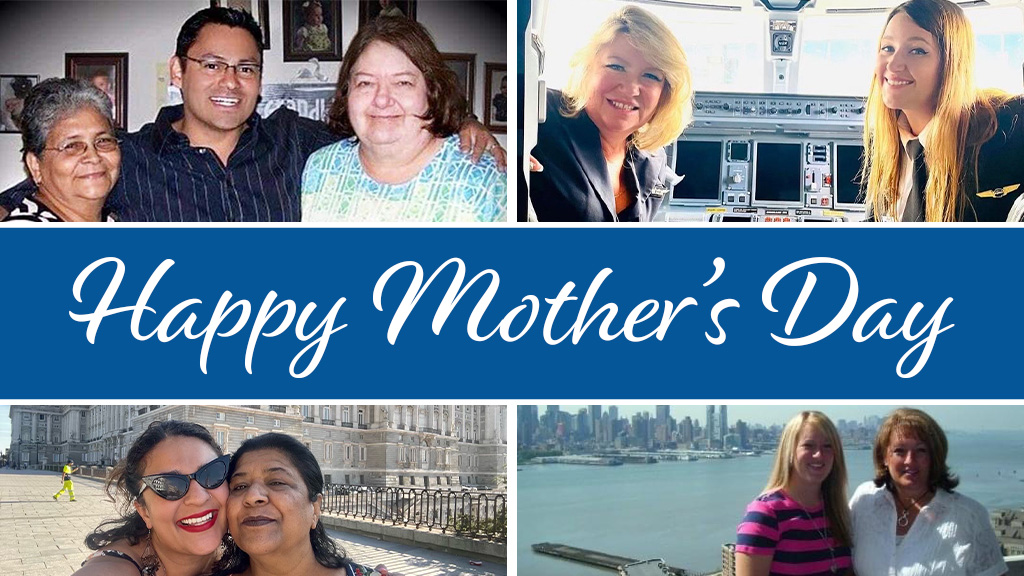 Happy Mother's Day to all our SkyWest moms and to the mothers who helped inspire us to follow our aviation dreams! Here's what a few SkyWest people had to say about the moms in their lives:
Kendra A. – ERJ First Officer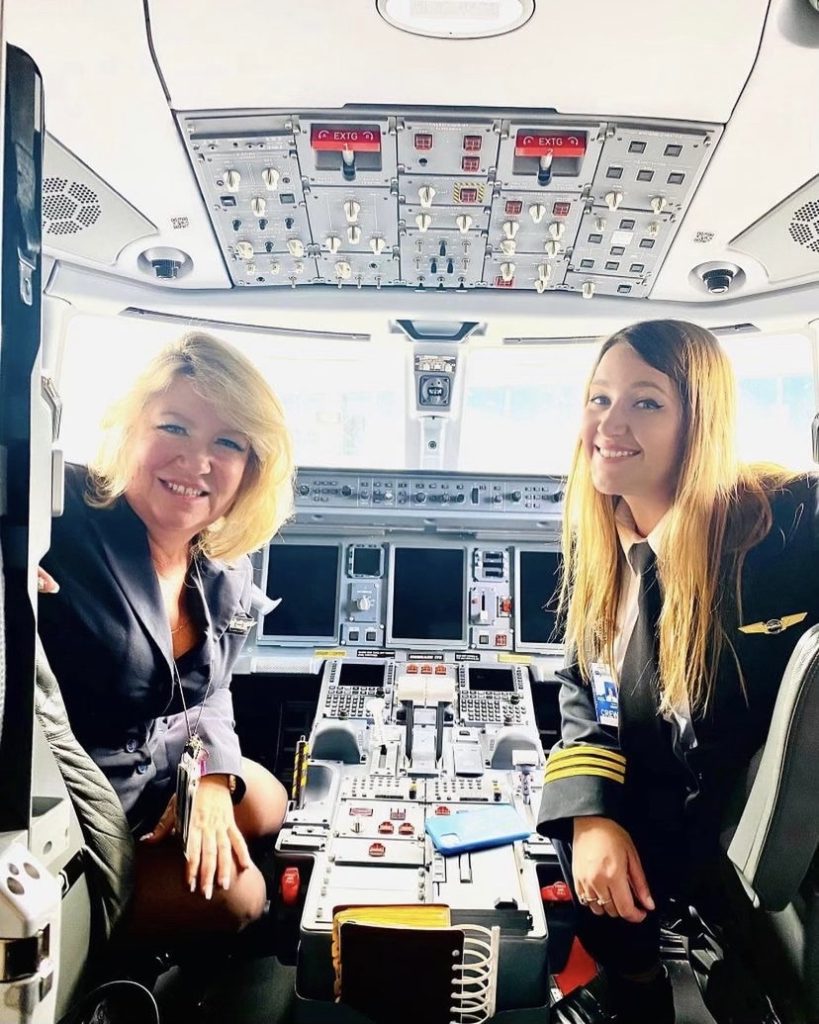 "My mother has always been my number one supporter in aviation. She told me to pursue being a flight attendant and to travel the world, as it was always her dream. We traveled the world for four years until one day I told my mom I wanted to be a pilot. She never had a shred of doubt that I could do it and supported me and encouraged me through the whole process. When I took leave to become a pilot, she finally pursued her own dreams and became a flight attendant with SkyWest. One of my favorite aviation memories is when she worked my IOE (huge thank you to Sonya!) and she flew with me as I landed the ERJ for the first time.
"I'm so lucky to have my mom with me at SkyWest. She's my mother and best friend. I wouldn't be where I am today without her unconditional love and support. Happy Mother's Day to my mother, Dawn!"
Douglas B. – Flight Attendant
"Today I give much love and thanks to my Mom and to the woman I call my birth mother. Forty-four years ago in Guatemala, my birth mother stood outside saying goodbye to her twin boys. I was one of those boys and only one-year-old at the time. We departed from her, and she didn't know if she would ever see us again. She wouldn't know what would become of our future, but she trusted and had immense faith that the woman she was handing her precious babies to would give them everything that she couldn't. Twenty-seven years later, we were able to hold and embrace once again. Thanks to my SkyWest travel privileges, I get to have a relationship with my birth mother.
"Once there were two women – one who gave me life, and the other who taught me how to live it. Happy Mother's Day to both of these incredibly strong women!"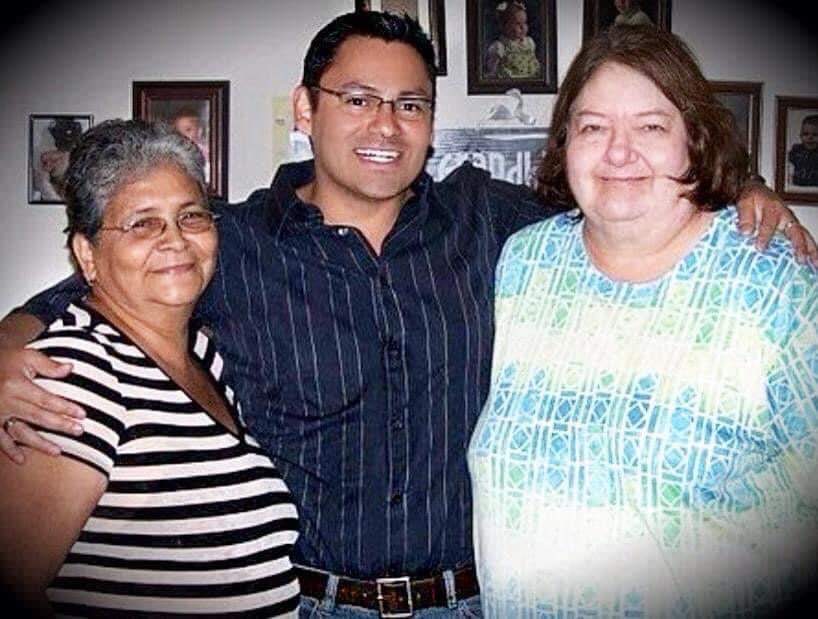 Skylar A. – MX Technology Specialist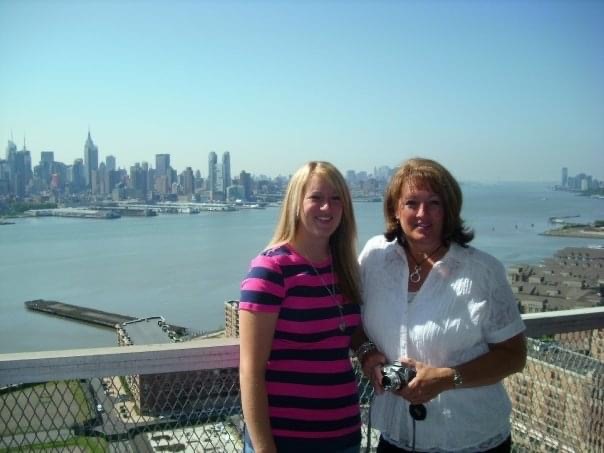 "Back when I was in 9th grade, SkyWest had a Bring Our Kids to Work Day. My mom Jennifer, or Jiffy as everyone knows her, was working in Aircraft Records at that time. She asked my best friend and I if we'd like to join her and to see how the operation worked. Of course, we said yes! I remember that day being filled with so many activities and seeing all the cool stuff my mom did at work, it was so much fun! We went home and I couldn't stop thinking about how great it was to be a mechanic and how my mom assisted by tracking parts and inspections. We even had our photos taken at my mom's desk for the local newspaper.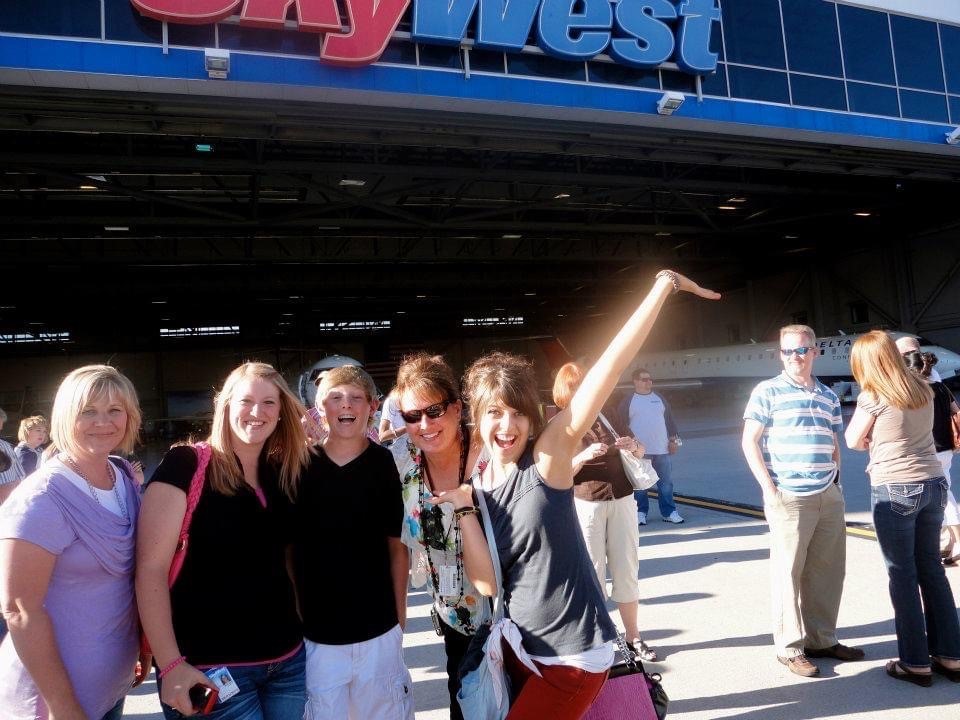 "A few years later, I was looking to start a career of my own and my mom told me that Records was hiring. I applied and thanks to her encouragement and sparking that light in me again, I was able to get the job. Over the years, my mom and I have been able to attend some fun events together like Mini Indy, Employee Appreciation week, and SkyWest's 40-Year Anniversary celebration at the Salt Lake City hangar. She has cheered me on over the last 12 years and I am grateful for her knowledge and kind heart that has pushed me to be a better person and leader. She has seen me grow as a daughter, employee, leader, friend, and more importantly a mom. She is my rock and the greatest example to me!
"My mom has been an inspiration to me throughout my life. She has encouraged me to do what makes me happy. I am so glad that we work together here at SkyWest and that she is my mom. Happy Mother's Day, Jiffy!"
Mona S. – Flight Attendant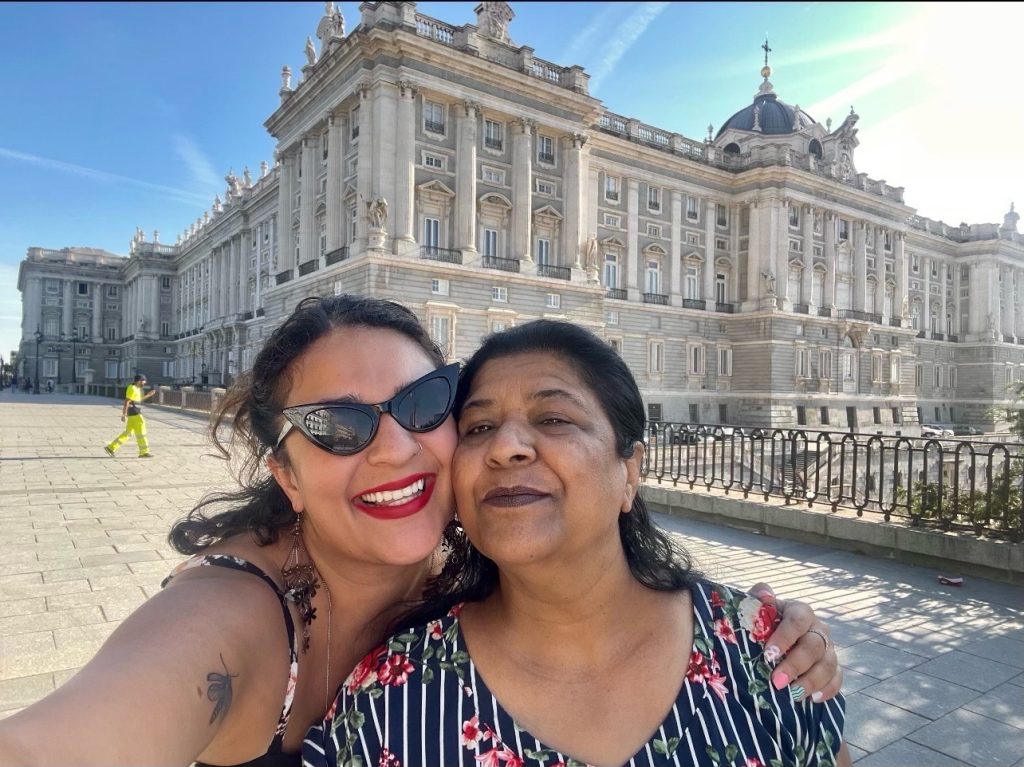 "I joined SkyWest over five years ago and I'm still so grateful for the decision I made to start a career that allows me to travel with my mom and other loved ones. I feel blessed to use my flight benefits to give the gift of taking her to the dream spots from her bucket list. She was diagnosed with a brain tumor last year and I cherish every trip with her.
"Happy Mother's Day to my mom! Someone who sacrificed everything to immigrate to the United States, so her kids had more opportunity than she did. I am forever indebted to you and for the lives we enjoy now."