Denver-based CRJ First Officer Abby Jarve is passionate about women in aviation. She had an impactful mentor while she was in high school and beginning her pursuit of an aviation career, and is trying to do the same for the next generation of female aviators in her area. Abby recently took a group of high school and college girls on a tour in DEN and the girls all left with a greater excitement for flying!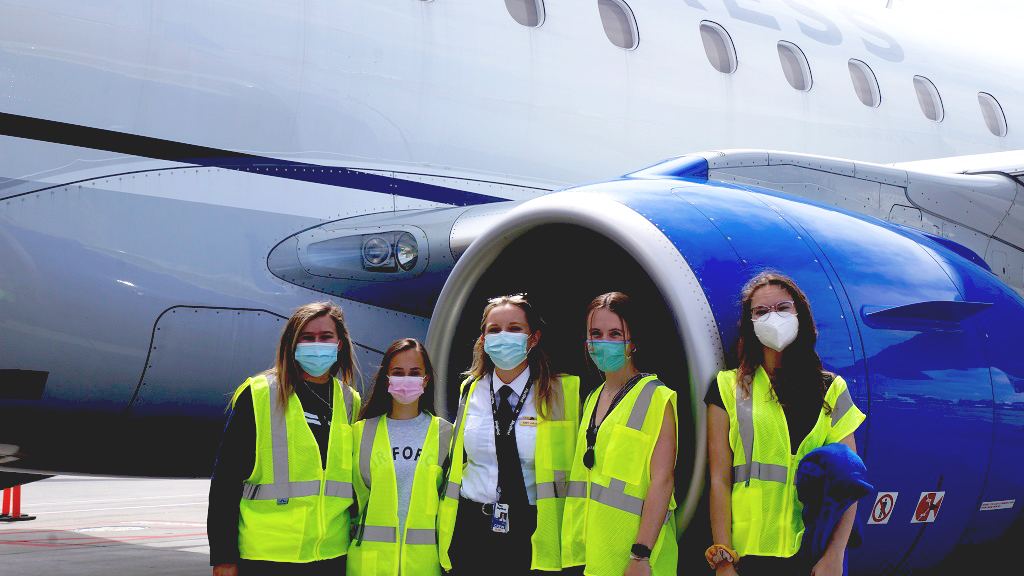 The tour was organized through the Wings Over the Rockies Museum where Abby is a volunteer. The girls in her mentorship group have all received scholarships through the museum to earn their private pilot certificates, and are in different phases of their experiences. By bringing them to the airport, Abby was able to show them what a day in the life is like for a professional pilot.

"After I got hired at SkyWest, the museum asked if I would be a mentor for the scholarship foundation and the answer was an obvious, yes," said Abby. "I hope that I can be a help and positive influence just like the mentors I've had in my life."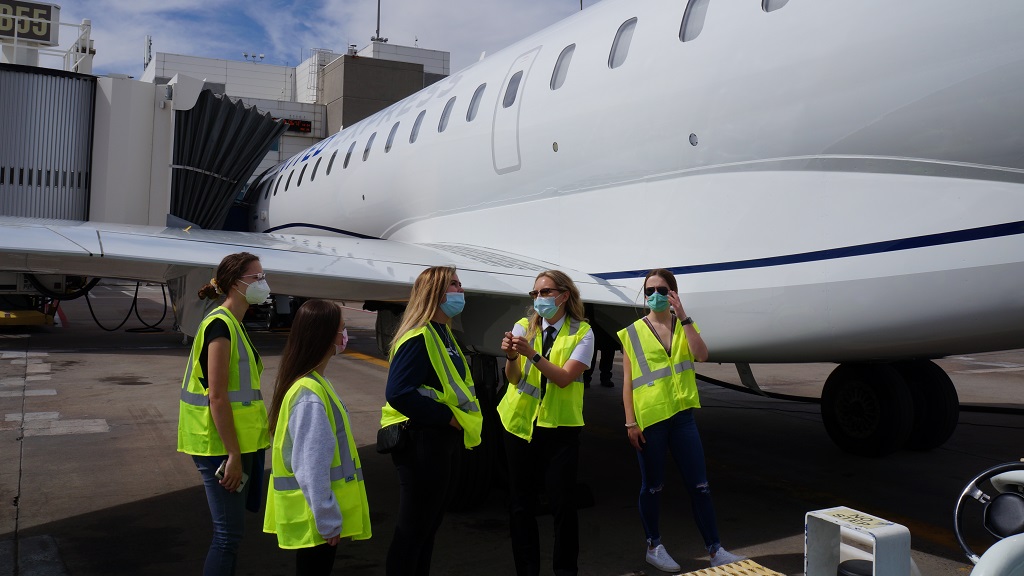 The group started their tour in the crew lounge talking about what is done before a flight and the similarities and differences between professional and general aviation. Then they proceeded to the ramp for a walk around and tour of the flight deck of an E175 and a CRJ700. The next stop was SkyWest maintenance in DEN. The tour ended with a visit to United's Operations Control.

"I think they all walked away with better perspectives of what being an airline pilot is like, how to achieve it, and an introduction to the SkyWest spirit," said Clint Hultgren, DEN Flight Operations Supervisor, who met up with Abby and the girls during the tour.

We love having positive influences like Abby on our team! She is one of many women at SkyWest who encourage and inspire the next generation of female aviation professionals.