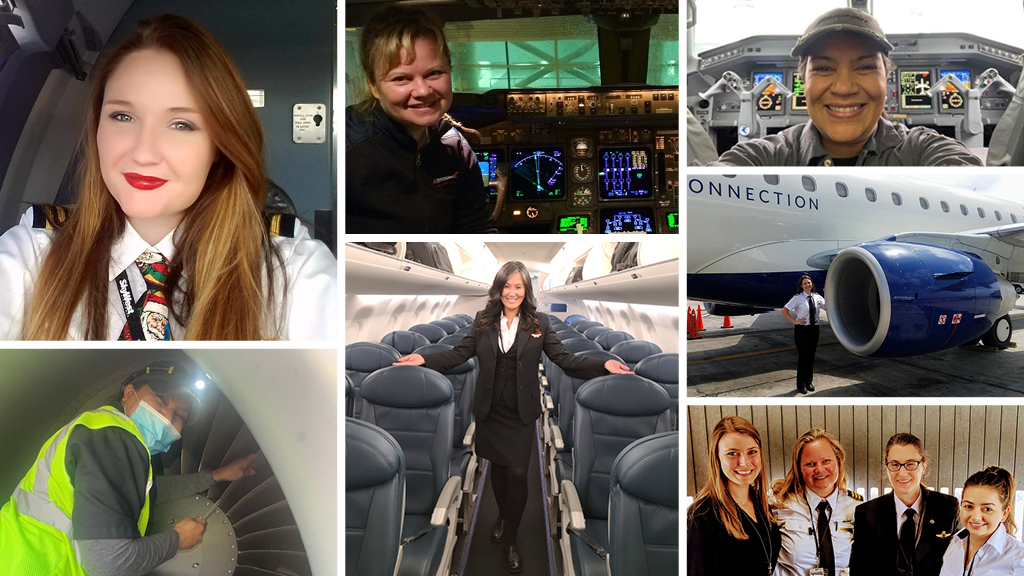 There are countless women at SkyWest Airlines who help to make us the best airline in the industry and who are helping to inspire future generations of female aviation professionals. In honor of Women's History Month, we asked team members to share their thoughts about what the month means to them and their experience at SkyWest.
Ann Marie Nicholas – CRJ First Officer, MSP
Growing up, CRJ First Officer Ann Marie Nicholas was fascinated with planes and loved watching them fly overhead. During those moments, she hoped that someday she would have the opportunity to work in the aviation industry.
"I always thought about being a flight attendant and working in the back of the plane because I didn't realize that women could be pilots and that it was something that I could do," she said. "I flew with my family every year growing up, however, I never saw any female pilots on my flights."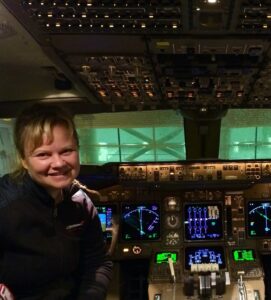 Eventually, she decided to chase her dreams and pursued a career as a pilot. During her first introductory flight in small, single-engine aircraft, Ann Marie wasn't sure if they would even make it off the ground.
"I remember asking my flight instructor if this thing was going to be able to stay in the air," she said jokingly. "But it was fun and I haven't stopped flying since."
From that moment on, she was hooked and Ann Marie hasn't looked back.
"The aviation bug hit me pretty hard," Ann Marie said. "After flying a bunch, I noticed that I would start to get restless when I wasn't flying."
Now, the veteran airline pilot is busy taking care of her family as well as flying across the SkyWest system that consists of nearly 2,000 daily flights to 236 cities across North America.
"I love working at SkyWest and my experience has been awesome," Ann Marie said. "The saying 'if you do what you love, you never work a day in your life' is exactly how I feel about my job. I have great coworkers and the schedule and flexibility is great. With so many trips available, there's really something for everyone."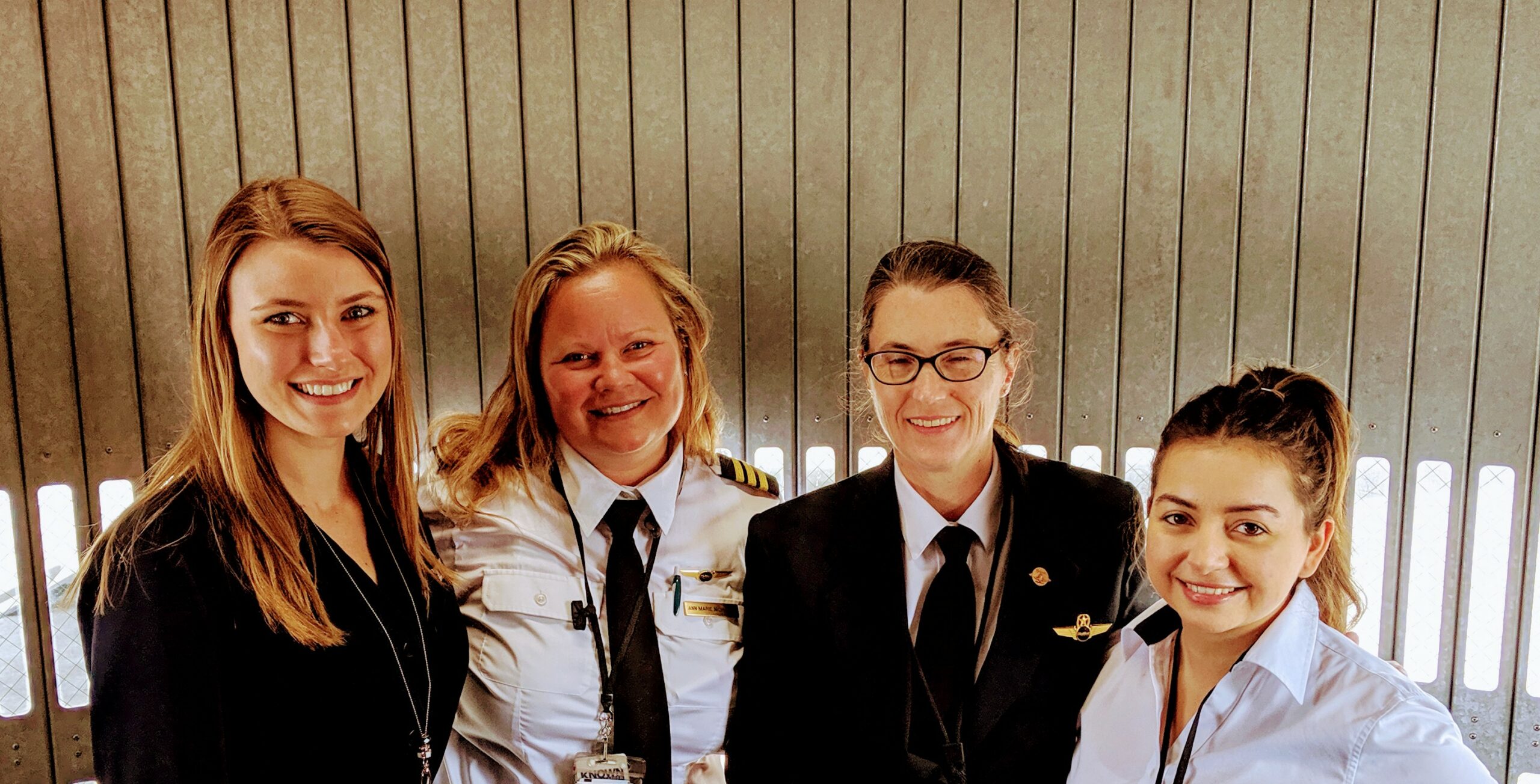 Knowing she works in a male-dominated industry, the Minneapolis native does all she can to give back and help inspire future female aviators. Whether it's instructing or just giving tips and encouragement, the first officer is determined to change the narrative and misconceptions that only men are pilots.
"When I was doing an observation flight early in my career, I went to the gate agent so I could check-in and sit in the jump seat. And despite being fully dressed in my pilot uniform, the gate agent asked if I was a flight attendant. It was crazy and I couldn't believe it," Ann Marie recalled. "Fortunately, public perception is changing and I continue to see more female pilots every day."
For those looking to enter the aviation industry as a pilot, Ann Marie had these words of advice:
"If you have a desire, go for it. Schedule an introductory flight and try it out. If you like it, don't stop and don't let anything get in your way. I took that step and it changed my life. I tell everyone that on the eve of my retirement, I want to say that I still love my job. And I know I can say that working at SkyWest."
Lindsey Scott – ERJ First Officer, PDX
As a third-generation female pilot, SkyWest First Officer Lindsey Scott was born to fly.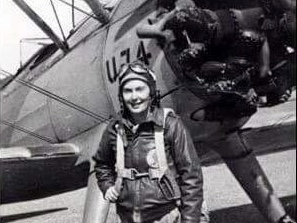 As a child, Lindsey loved going to airshows and aviation events and frequently tagged along with her grandma, Mary Jean Barnes Sturdevant, who was often invited to speak at aviation events. It wasn't until she was a little older that Lindsey understood why her grandma received so much attention for her flying.
Click here to read more about Lindsey and her inspiring grandma.
Nicole Crosby – Seattle Mechanic III
Nicole Crosby joined SkyWest in 2017 as an A&P mechanic and loves working on all kinds of aircraft to ensure every plane is in top condition for every flight. She enjoys the teamwork environment of SkyWest, including working with another female mechanic, while also being able to put her own stamp on her work.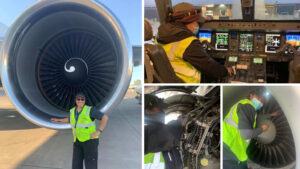 "I was always the only woman mechanic at any one station at other companies, but now I have the privilege of working with another lady here in SEA," said Nicole. "I think you'd be surprised by the number of female A&P's that have been certified, worked on aircraft, but now use their skill sets in other positions here at SkyWest."
Along with being an aircraft mechanic for over 20 years, Crosby has worked in Noise Abatement, as an FAA aviation safety counselor, as an airline and composites training facility maintenance Instructor, dispatcher, and homebuilt aircraft builder, among other positions. She's repaired aircraft in general aviation and business aviation, from regionals to Boeing 767 aircraft.
Click here to read more about Nichole and her experiences.
Debby Thompson – Flight Attendant, MSP
It was a moment that Minneapolis (MSP) Flight Attendant Debby Thompson won't soon forget.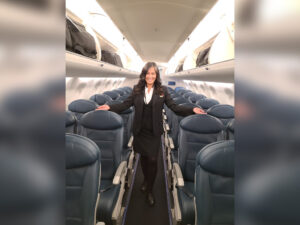 After making her way to the gate to check-in, and then boarding the CRJ900 aircraft to work the last flight of the night, the nine-year veteran got a lovely surprise when she met her crewmembers working the flight from Minneapolis to Cedar Rapids, Iowa last month. Despite having worked thousands of flights in her career, that Saturday night flight was the first time that she can remember working with an all-female crew.
"It was fun and a proud moment for me," said Debby. "I didn't know beforehand it was going to be an all-female crew. Everyone was excited and it showed just how far women have come in the airline industry and that women can do anything they put their mind to."
Click here to read more about Debby's experience.