SkyWest talks with one of our maintenance professionals who reflects on his aviation career and what Black History Month means to him.
Reggie Teague, an A&P professional at SkyWest, is coming up on his 20th anniversary and has no plans of slowing down anytime soon. The Houston-based maintenance supervisor has worked across the country and throughout the SkyWest system working on advanced aircraft systems, troubleshooting and doing inspections to help keep SkyWest's fleet running smoothly.
As we celebrate Black History Month, the veteran A&P mechanic says he is grateful for the opportunity it provides to recognize and reflect on the contributions of those – both past and present – who have made difference.
"I'm proud of my heritage and appreciate those who fought for equality and who helped pave the way before me," Reggie said." My parents are my role models. They didn't have it easy and they worked hard to make sure I had what I needed to succeed in life. If it wasn't for them I wouldn't be the man that I am today."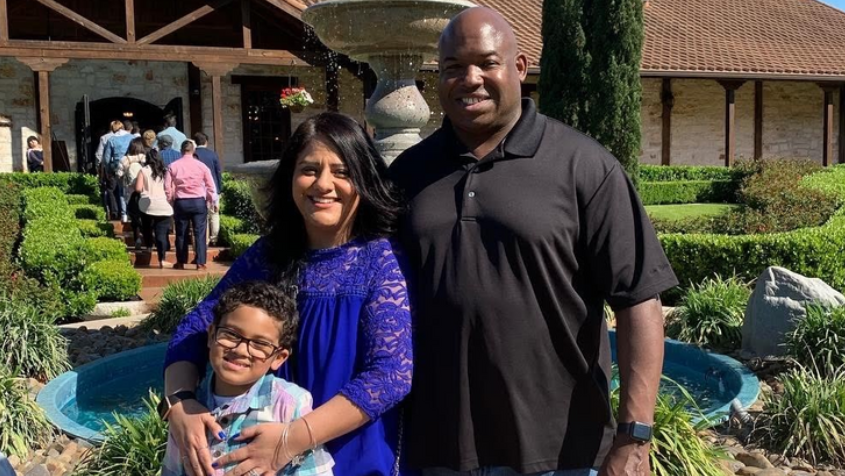 Those lessons and traits have shaped Reggie's fun-loving personality and a big reason why he's made a lasting impression on all those he meets, especially his coworkers.
For Reggie, SkyWest has always been his 'home away from home' and the company's family-like environment has helped him feel included and supported from the moment he started. That camaraderie was on full display three years ago when Reggie broke both of his legs and was away from work for several months. The challenging time was quickly filled with love and support as current and former SkyWest employees kept checking up on him.
"I had people who I hadn't worked with in years calling me and asking how I was doing," he said. "A bunch of employees even donated their hours to help me. I'm forever grateful to them. And that's what SkyWest is all about. We are a family and everyone has big hearts!"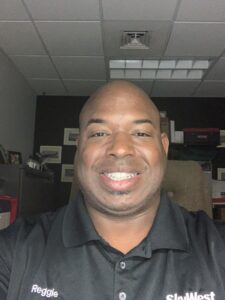 While Reggie has had other opportunities at mainline carriers, he says the connection he shares with the company has made staying with the airline an easy choice.
"SkyWest has always stuck by my side and they gave me a chance when everyone else closed their door," he said. "My experiences here have been nothing short of amazing. I have made strong lifetime bonds with people in the SkyWest family. These are just some of the reasons that I never think about leaving. It really has been a great blessing to work here and I look forward to many more years to come."
From working on jets to turboprops, Reggie has done it all. And what makes Reggie's story so intriguing is that it nearly didn't happen.
Before joining SkyWest in 2001, Reggie worked as a hotel manager in Houston, Texas. He recalls pilots and flight attendants checking into the hotel talking about their fun trips or upcoming vacations.
"I was jealous. The only perk I could get was a free hotel stay," Reggie said jokingly. "Hearing them talk about their trips got me interested, but I didn't want to be a pilot or a flight attendant. I'm a guy who loves to build things, take stuff apart and then put it all back together."
After a friend told him about the option to be an aircraft mechanic, Reggie was sold.
"I looked into it with my mom; we did some research and I decided to do it," he said. "I enrolled and successfully completed A&P school in 18 months, then started applying to a bunch of airlines."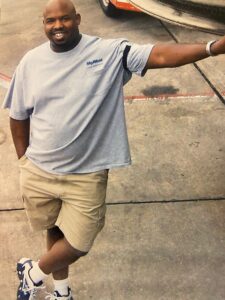 With interviews at regionals as well as major U.S. airlines, Reggie was just excited to get started. Then the unthinkable happened: 9/11.
"When 9/11 happened, airline recruiters were calling me and letting me know that they were going into a hiring freeze. I was crushed. I said to myself, 'that's it. I'm not getting hired,'" he recalls. "Then a little bit later that day, I received a phone call from SkyWest and at that point, I just figured I was going to get the same reply as I got from all the other airlines. But I was wrong. They surprised me and offered me a aircraft mechanic position in Salt Lake City. I told the hiring manager that all the other airlines called me that morning and told me they were on a hiring freeze. The hiring manager replied, 'We know, but we really want you' and that has always stuck with me."
After accepting the offer and moving to Salt Lake City, Reggie became the first in his family to work in the aviation industry, completing the trifecta of his parents and grandparents working in the transportation sector.
"My dad worked on cars and my grandpa worked on trains. Since I work on planes now, our family has the whole transportation sector covered," he said smiling.
SkyWest is proud to celebrate Black History Month and appreciate the contributions of all those like Reggie who help make the airline the best in the industry.