As part of Women's History Month, PDX First Officer Lindsey Scott explains how she was inspired to become a pilot and reflects on her experience at SkyWest.
The saying "it runs in the family" certainly holds true for SkyWest pilot Lindsey Scott.
As a third generation female pilot in her family, Lindsey is grateful for her mom and grandma's influence, bravery and example, which she credits for helping her get to where she is today.
Growing up, Lindsey always dreamed of being a pilot and loved going to airshows and aviation events. She frequently tagged along with her grandma, Mary Jean Barnes Sturdevant, who was often invited to speak at aviation events.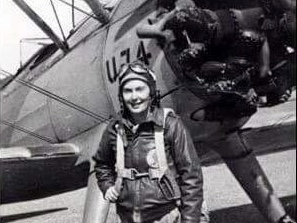 "When I was a kid, I didn't understand why my grandma was speaking at all these events," Lindsey said. "For me, she was my nice, sweet grandma, but for many, she was a celebrity."
It wasn't until she was a little older that Lindsey understood why her grandma received so much attention for her flying.
"In 1944, my grandma stepped off of a bus in Sweetwater, Texas and embarked on an adventure that would have ripple effects for generations," said Lindsey. "As a civilian, she joined an elite group of women who would serve as pilots for the United States Air Force during World War II. The WASP (Women Air Force Service Pilots) program was formed, and my grandma was part of the seventh class (44-W7), making her, and the women she flew with, the first women to be allowed to pilot aircraft for the United States military."
More than 1,000 women were part of the WASP program. They went on to fly every type of aircraft the military had to offer, logging more than 60 million miles in the process. Some of the aircraft Mary flew were the T6 Texan and the BT-13. She was also an instructor who taught male pilots how to fly.
Fast forward more than a half-century later, Lindsey got the opportunity to fly in a T6 Texan over the east Texas landscape and reminisced about her grandma and other members of the WASP program who helped pave the way for future generations.
"As a teenager flying the T6 Texan, I can only imagine if my grandma thought about the opportunities she was creating and the paths she was blazing for the generations that followed, including me," said Lindsey. "She's an inspiration and the reason why I fly today!"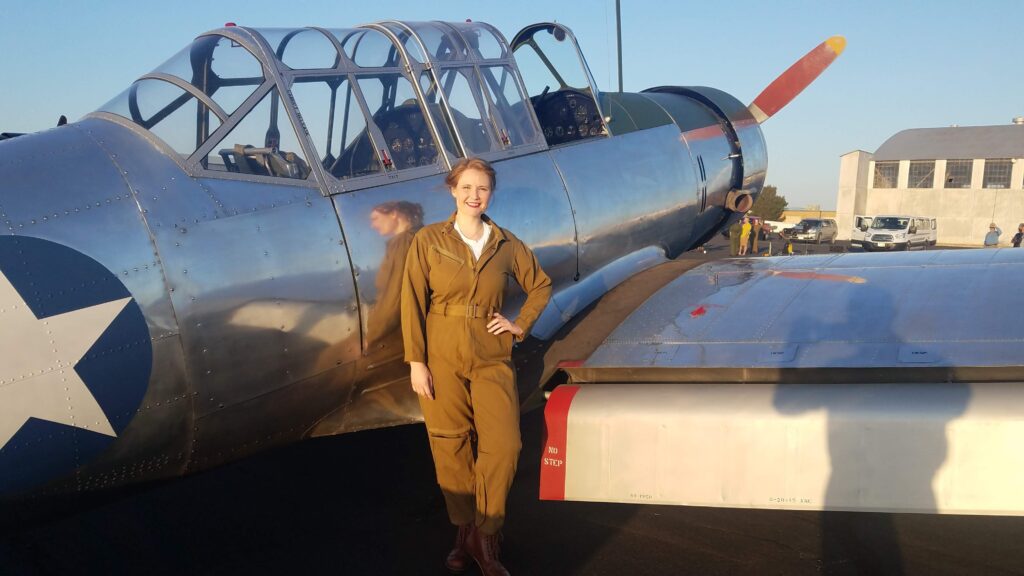 Lindsey started flying when she was 17 years old. When it was time to decide which regional airline she was going to join, she remembers visiting the SkyWest booth during an aviation conference and was blown away by what she saw.
"I was so impressed with how excited the pilot recruiters were about the company," she said. "It was genuine excitement and I knew this was the place for me. After looking into the company some more, I didn't realize just how big the company was and the number of flights, aircraft and bases they had. It was an easy choice for me and I'm so glad I picked SkyWest."
After flying routes all over North America the past four years, Lindsey will begin training next month so that she can upgrade to captain and transition from the right seat to the left seat.
"It's exciting and I can't wait to get going," she said. "I know my grandma is going to be smiling down on me and I'm forever grateful for her example."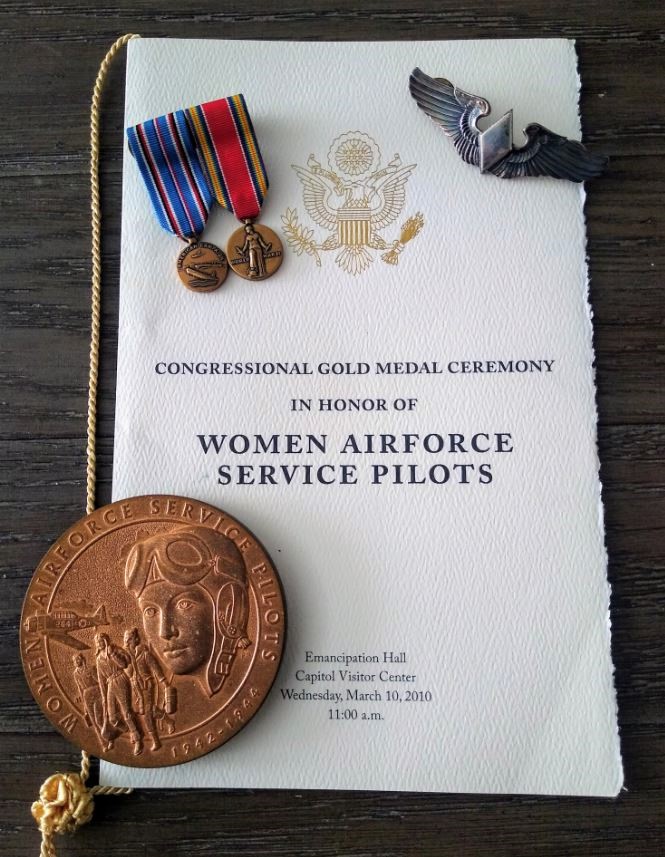 While Lindsey never got to fly with her grandma, the two cherished a memorable moment in Washington D.C. as they attended the 2010 Congressional Gold Medal ceremony honoring every member of the WASP program.
"It's the highest honor a civilian can receive from Congress," said Lindsey. "They had events at the 9/11 Memorial, The Pentagon, etc. and each member of the WASP was treated like royalty, including personal military escorts, as well as private tours for sites in D.C."
But the most memorable moment for Lindsey was seeing her grandma light up as Mary introduced her family to other WASP members.
"My grandma was so happy and so proud to introduce my mom and me to her friends as a third-generation pilot family," Lindsey said. "I was so overwhelmed with how proud she was of me. To know that what I was doing was that important to her, it was the best feeling ever."