Nicole Crosby joined SkyWest in 2017 as an A&P mechanic. She is part of our Seattle, Washington (SEA) line station where she helps ensure that aircraft are in top condition for every flight.
"I was always the only woman mechanic at any one station at other companies, but now I have the privilege of working with another here in SEA. I think you'd be surprised by the number of female A&P's that are certificated, have worked on aircraft, but now use their skill sets in other positions here at SkyWest," said Nicole.
Nicole first got started in aviation in 1989 when she was 13 years old, "My mom found a brochure about becoming an Airport Tour Guide at the Long Beach Airport (LGB). She knew I loved public speaking and thought it would be a good outlet for me."
Inspired by giving tours, Crosby began working on her pilots' license while in high school. (One of her many aviation accomplishments was gaining hours flying the esteemed Trimotor.) After high school, she went on to work for a small company to maintain airline and military ground support equipment. The two owners were A&P mechanics and encouraged her to pursue hers as well.
"I initially had maintenance in my mind as a fall back option; I was in school when 9/11 happened. Work was plentiful as a mechanic then, so my fall back became my career because I enjoyed what I did."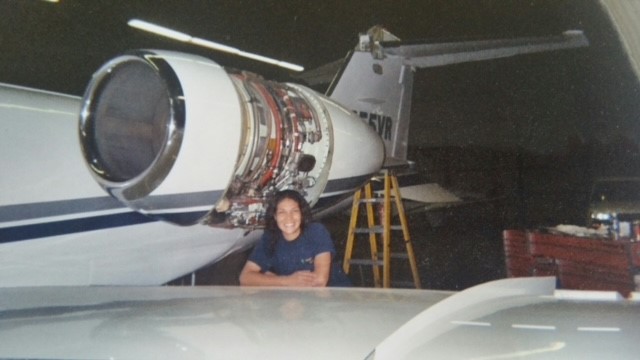 Along with being an A&P, Crosby has worked in Noise Abatement, as an FAA aviation safety counselor, as an airline and composites training facility maintenance Instructor, dispatcher, and homebuilt aircraft builder, among other positions. She's repaired aircraft in general aviation and business aviation, from regionals to Boeing 767 aircraft. She even participated three times in the PAMA Maintenance Olympics, where her all-female AWAM team placed.
"Don't pass up the chance to consider an aviation maintenance career; it's a great career for women," said Nicole. "A trade career and its resources can take you places you have never thought of."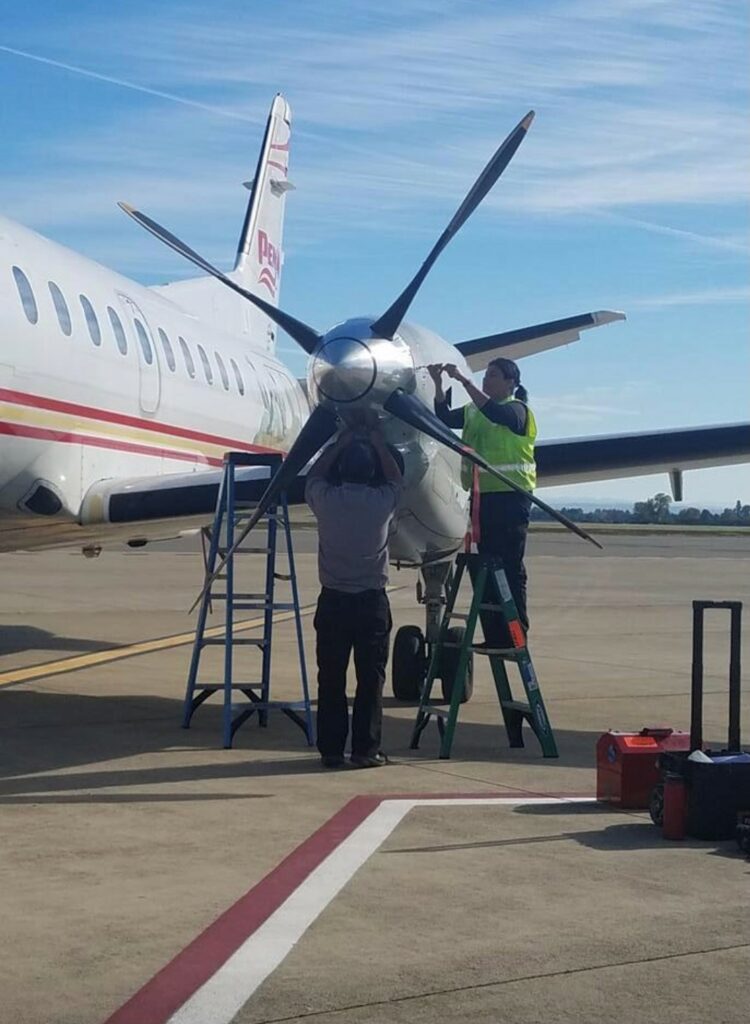 Nicole loves her role working on the line because she gets to meet so many people while still performing her varied work tasks diagnosing, troubleshooting and fixing problems.
"I'm the happiest A&P you'll ever meet. I meet people all the time who ask if I'm new because of how chipper I am."
Over her 20-year career, Crosby has enjoyed seeing more women join the industry.
"Times have changed since I began. When working in maintenance, you are paid for your skill set, not your gender. It is very multi-disciplined to have an A&P. There are so many skills you can utilize that can be used in and out of aviation. Because of individualized training, no one person has the same experience path, and that's good for a workgroup."
Crosby is known for teaching and empowering others to accomplish their dreams.

To help others pursue their dreams she has given away 10 scholarships thus far – out of her own pocket – specifically with, WAI and AWAM, which has provided school financing, tooling or aircraft training to aviation students and professionals, alike. She also continues to teach people about applying for their own awards.
"I hope to retire from SkyWest," said Crosby, "I'm in a positive place here and incredibly blessed to be with you all. I've had to deal with bullies everywhere I've been, except at SkyWest. I'm thriving here, not just surviving."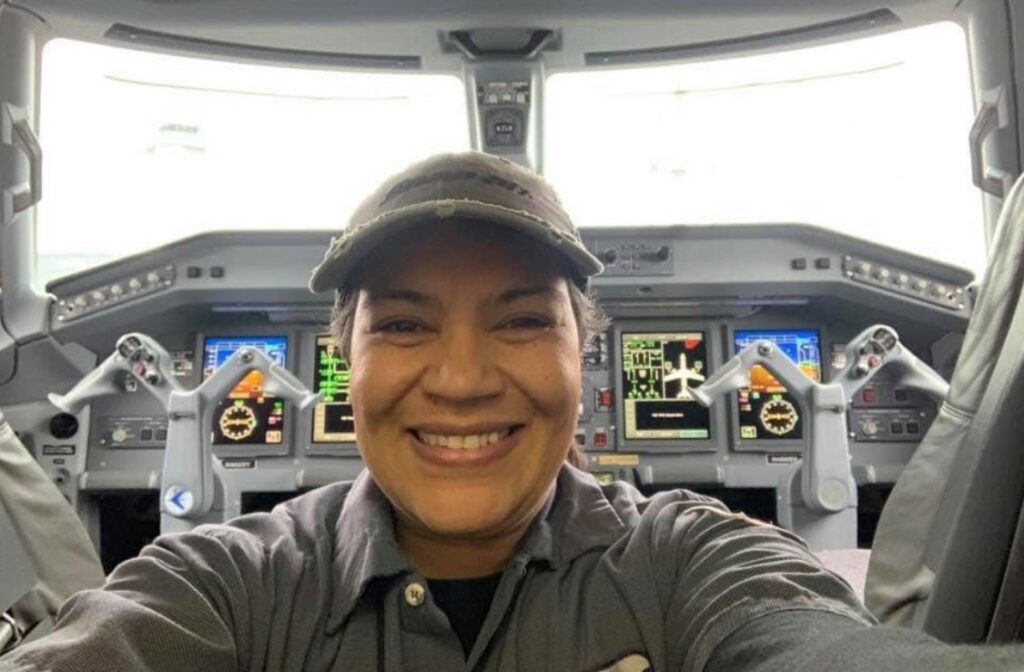 As SkyWest celebrates International Women's Day and month, we look forward to sharing the stories of some of our female team members who keep us #SkyWestStrong. Click here to learn more about becoming a SkyWest A&P Maintenance professional. SkyWest is also excited to be in attendance for the virtual WAI Conference, March 11-12, 2021. Join us to learn more about taking your career to new heights.