African Americans have, and continue to make, significant contributions to the aviation industry. This includes people like Perry Young Jr., who was the first African American to fly a commercial aircraft. He also trained many of the Tuskegee Airmen who played a pivotal role in World War II. There is also Bessie Coleman, who broke barriers as the first African American woman to earn a pilot's license and inspiring many future aviators in the process.
At SkyWest, many of our Black employees continue to inspire others today. In honor of Black History Month, we asked team members across the system to share their stories about how their heritage has influenced them and what Black History Month means to them. Here's what they had to say:
Analise McDonald – Decatur Cross Utilized Supervisor
For Analise McDonald, Black History Month holds a special place in her heart. It is a time to rejoice, celebrate, and honor African American heroes who have made a difference in our nation's history and made the world a better place.
From Bessie Coleman to Rosa Parks and Martin Luther King Jr., Analise is grateful for the examples and the opportunity Black History Month provides to reflect on the accomplishments and contributions that African Americans have made.
"I think it's important that we learn from the past, but also celebrate the present and look forward to the future," she said. "History shows us what great people and leaders can do, and it inspires me to go out and make the world a better and more inclusive place."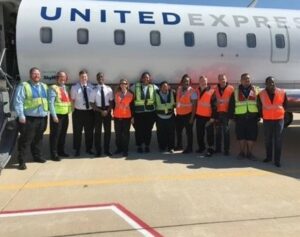 And if you talk to any of her coworkers, Analise does just that.
"Analise is my right-hand ma'am," said Decatur Station General Manager Joey Confer. "She's dedicated, tough as nails and is always willing to go above and beyond anytime she's asked."
The Decatur-based cross-utilized supervisor credits much of her work ethic, attitude and success to her family heritage.
"My parents and aunt are my role models. They have always encouraged me and have always been involved," said Analise "They helped me to see my worth and helped me realize that I could do anything that I put my mind to. They also taught me that it doesn't matter what the color of someone's skin is. It's about what is inside your heart and to let nothing hold you back."
With that mindset, Analise jumped at the opportunity to switch careers and join the aviation industry when she was hired as a cross-utilized agent at SkyWest in 2017.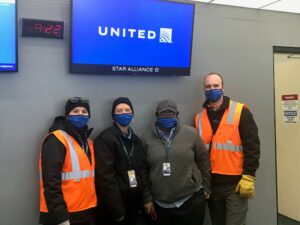 Analise is the first in her family to be part of the aviation industry and is grateful for the opportunity she's had to see different places and work with several SkyWest teams throughout the system.
"I've worked at four stations in three years," she said. "It's been a little crazy, but I've also really enjoyed it. I've had great coworkers and everyone has been supportive and made me feel included and valued everywhere I've been."
One of the ways that Analise has connected with her SkyWest family is by sharing her culture through food. These types of opportunities to connect with her coworkers are important and she sees it as a strength to the company.
"Everyone has different talents, experiences and backgrounds, and it's important that we learn from each other," she said.
Reggie Teague – Houston Maintenance Supervisor
For the past 20 years, IAH Maintenance Supervisor Reggie Teague has worked across the country and throughout the SkyWest system working on advanced aircraft systems, troubleshooting and doing inspections to help keep SkyWest's fleet running smoothly.
Reggie has called SkyWest his "home away from home" and the company's family-like environment has helped him feel included and supported from the moment he started. That camaraderie was on full display three years ago when Reggie broke both of his legs and was away from work for several months. The challenging time was quickly filled with love and support as current and former SkyWest employees kept checking on him.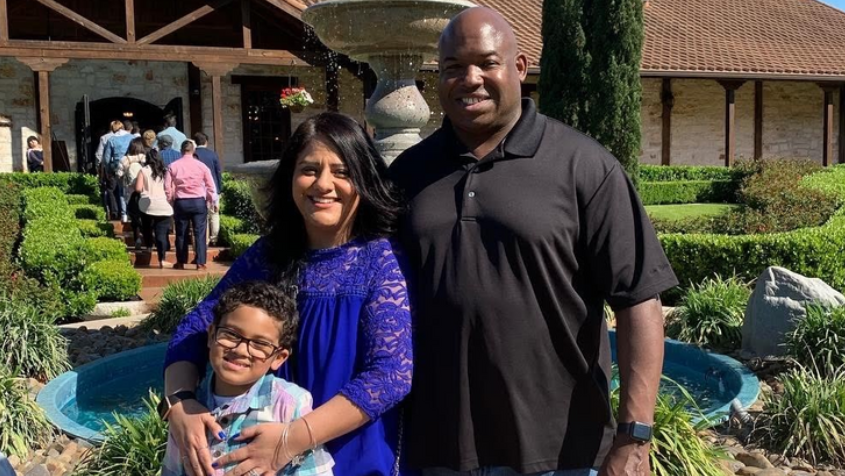 As we celebrate Black History Month, the veteran A&P mechanic says he's grateful for the opportunity it provides to recognize and reflect on the contributions of those – both past and present – who have made difference.
"I'm proud of my heritage and appreciate those who fought for equality and who helped pave the way before me," he said." My parents are my role models. They didn't have it easy and they worked hard to make sure I had what I needed to succeed in life. If it wasn't for them I wouldn't be the man that I am today."
Click here to read more.
Crewmembers Joseph Ngabo, Jessie Newton, and Diwan Williams Reflect on What Black History Month Means to Them
First Officer Joseph Ngabo, and Flight Attendants Jessie Newton and Diwan Williams, who have each had a chance to fly as part of an all-Black crew in the past, shared their thoughts about what Black History Month means to them and how their culture and background shape their experience at SkyWest.
"Black History Month means acknowledging and remembering the work and place African Americans have had in the United States," said Ngabo. "It's to bring awareness of how far we've come as a people from the beginnings of slavery to us getting our civil rights, to today."
"Black History Month is a chance to reflect on what others have been through, and a time to learn something you did not know," said Williams. "It brings awareness and is a time for people to learn more about Black history and culture. Black History Month is for everyone."
Click here to read more.