An important part of Black History Month is recognizing our Black employees who help make SkyWest the best regional airline in the industry. First Officer Joseph Ngabo, and Flight Attendants Jessie Newton and Diwan Williams, who have each had a chance to fly as part of an all-Black crew in the past, shared their thoughts about what Black History Month means to them and how their culture and background shape their experience at SkyWest.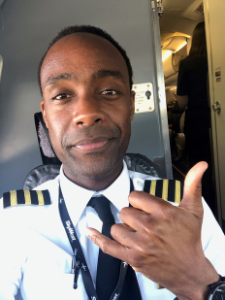 "Black History Month means acknowledging and remembering the work and place African Americans have had in the United States," said Ngabo. "It's to bring awareness of how far we've come as a people from the beginnings of slavery to us getting our civil rights, to today."
Ngabo has always loved planes. He enjoyed plane watching as a child and has wanted to be a pilot since he was two. As he pursued his dream, Ngabo's parents were always a great support and taught him the importance of working hard.
"We bring in the hard work ethic our parents taught us," said Ngabo.
That work ethic has helped Ngabo, who joined SkyWest in 2019, navigate some unique aspects of the industry that can be difficult to adapt to, including low seniority and continually changing schedules.
"Black History Month is a chance to reflect on what others have been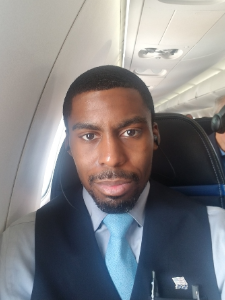 through, and a time to learn something you did not know," said Williams. " It brings awareness and is a time for people to learn more about Black history and culture. Black History Month is for everyone."
Williams, a military veteran, was never interested in flying before he came to SkyWest. A friend convinced him to apply and he has now enjoyed his more than eight years in the skies.
He says that he is grateful for the lessons he learned growing up in a military family. Hard work, discipline, and respect are lessons he learned for an early age that he continues to bring to work every day.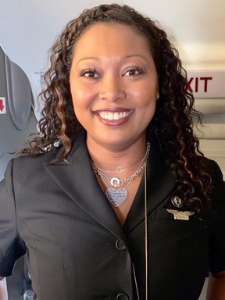 For Newton, Black History Month is important because it raises awareness and highlights opportunities for people to learn more about Black history.
"It's a chance for us to reflect on what others have been through. It's also a time to learn something you did not know," said Newton. "I'm proud to know I'm helping to inspire the next generation of Black aviation professionals."
Newton was always interested in becoming a flight attendant but it wasn't until talking to her terminally-ill aunt that she decided to make her dream a reality.
Along with inspiring her to become a flight attendant, Newton's family taught her to always act and look professional regardless of the task at hand. No matter how difficult her day, Newton always makes sure that her passengers are taken care of with a smile.
SkyWest is proud to celebrate and continue to enhance the diversity of our unmatched team of more than 13,000 aviation professionals across the country.