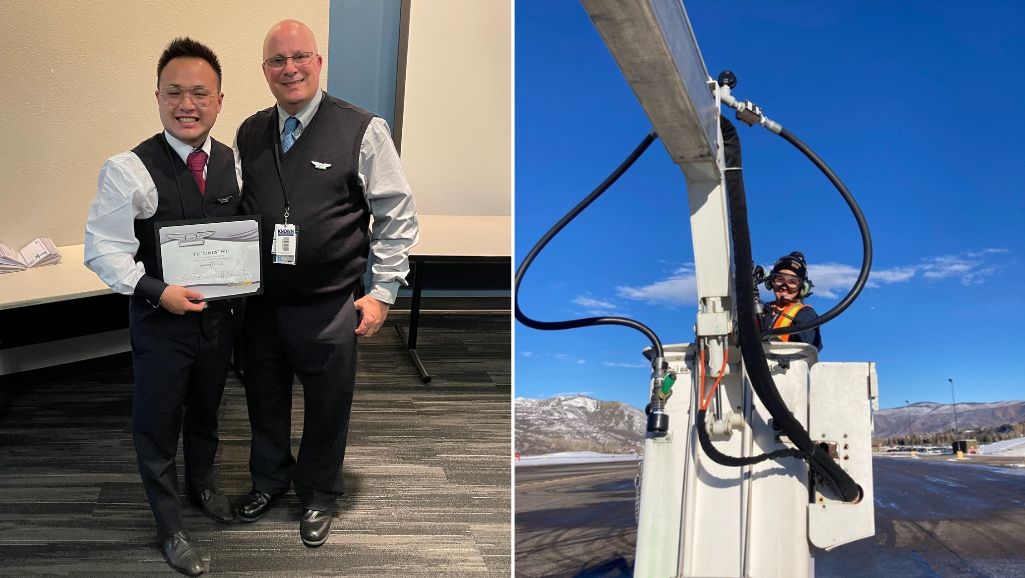 May is Asian American and Pacific Islander (AAPI) Heritage Month and SkyWest is honored to recognize the employees who help make us the best regional airline in the industry.

Walter and Hannah Chi – AO, Aspen, Colorado (ASE)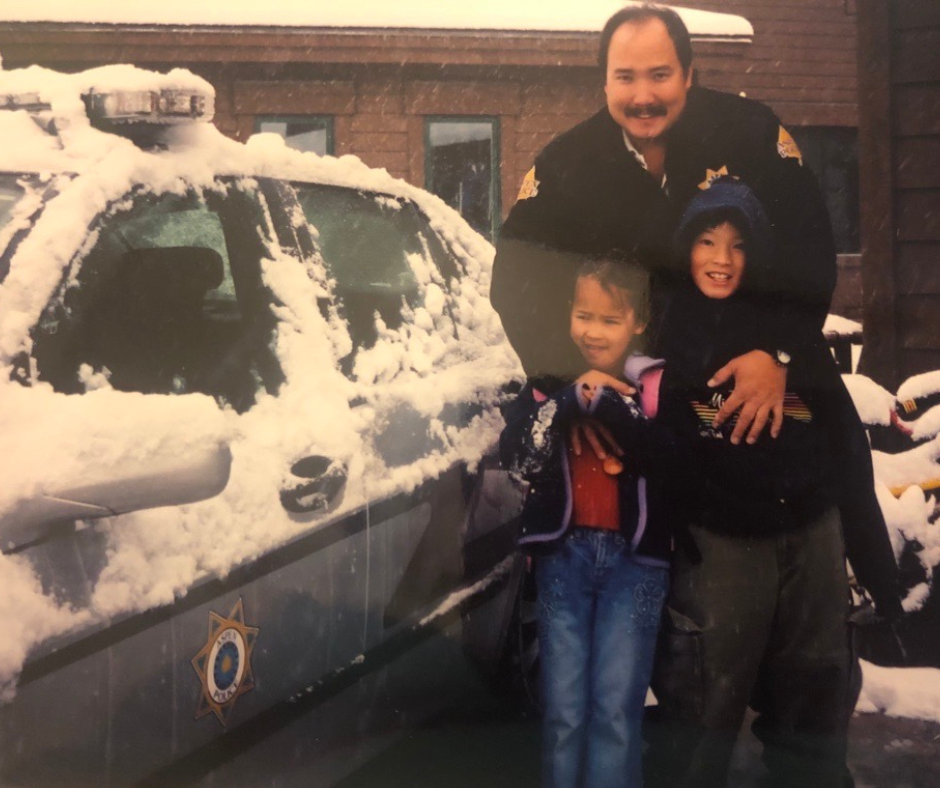 For Walter and Hannah Chi, ramp agents in Aspen, Colorado (ASE), being at SkyWest is a family affair.
"I grew up at SkyWest because of my dad," Hannah said. "Some of my favorite family memories were made in airports. I traveled as much as I could under my dad's flight privileges but when I turned 26, I knew that it was time to join the family business."
Hannah's dad, Walter Chi, says "service, belonging, and relationships" are key values that Asian Americans bring to any workplace. He started his aviation journey in the '80s, working for Air Wisconsin in various airports before finally moving to Aspen. After graduating with a degree in aviation management & flight operations, he started a 27-year career in law enforcement while maintaining a job in aviation. In 2005, he joined the SkyWest team.
"In Aspen, our staff here enjoys being a part of the industry, travelling, and the people we work with," said Walter.
Walter credits his love for aviation to his culture, and to the influence of his father. A first-generation immigrant from Korea, his father moved to the U.S. and obtained multiple degrees in aeronautical engineering and metallurgy. He became a radiologist and later enlisted into the Air Force.
"My father was the first person to introduce me to this industry," said Walter. "He joined the Air Force Reserves and told us of the importance of giving back to the country that accepted him. After he enlisted, all I knew were airplanes. I remember a trip to Korea as a kid on NWA, and on Ozark Airlines as an unaccompanied minor (UNMR) to North Carolina where my family took me to 'Kitty Hawk' on the outer banks. Seeing where Orville and Wilbur Wright pioneered aviation with the first powered flight had me hooked!"
For Walter's daughter, Hannah, this month is all about appreciating what her culture has given to the world and how it's influenced her life.
"This month is a great way to highlight one of the many diverse communities and identities that live in the U.S.," said Hannah. "Korean culture has been in the spotlight recently for K-Pop and Korean-BBQ, but there is so much to our culture and identity. My favorite part of this job is traveling with my co-workers around the world and introducing them to the various aspects of my culture."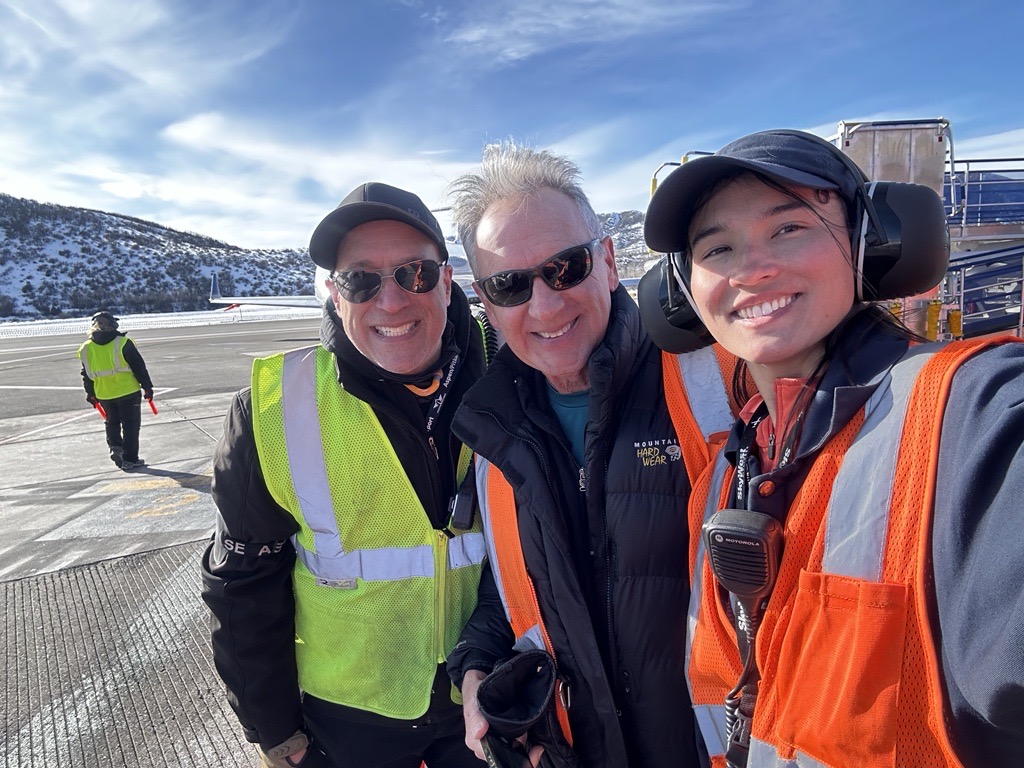 Hannah, born and raised in the U.S., credits her dad and SkyWest for the love and appreciation she has for her culture.
"I was curious about my Korean heritage at a very young age," said Hannah. "I had a very American upbringing so I was curious to learn more about my identity. I used my father's flight privileges to fly to Korea and I met with so many amazing people and learned more about my ancestry. I also learned that Seokyeong Ji, a Joseon period physician that contributed to ridding Korea of smallpox, was a distant relative of mine."
Hannah was excited to for her own flight privileges and to learn more about her family's history. She joined SkyWest in 2021 and is excited to work alongside her dad and the great Aspen team every day she's at work.

Linus Wu – Flight Attendant, Salt Lake City, Utah (SLC)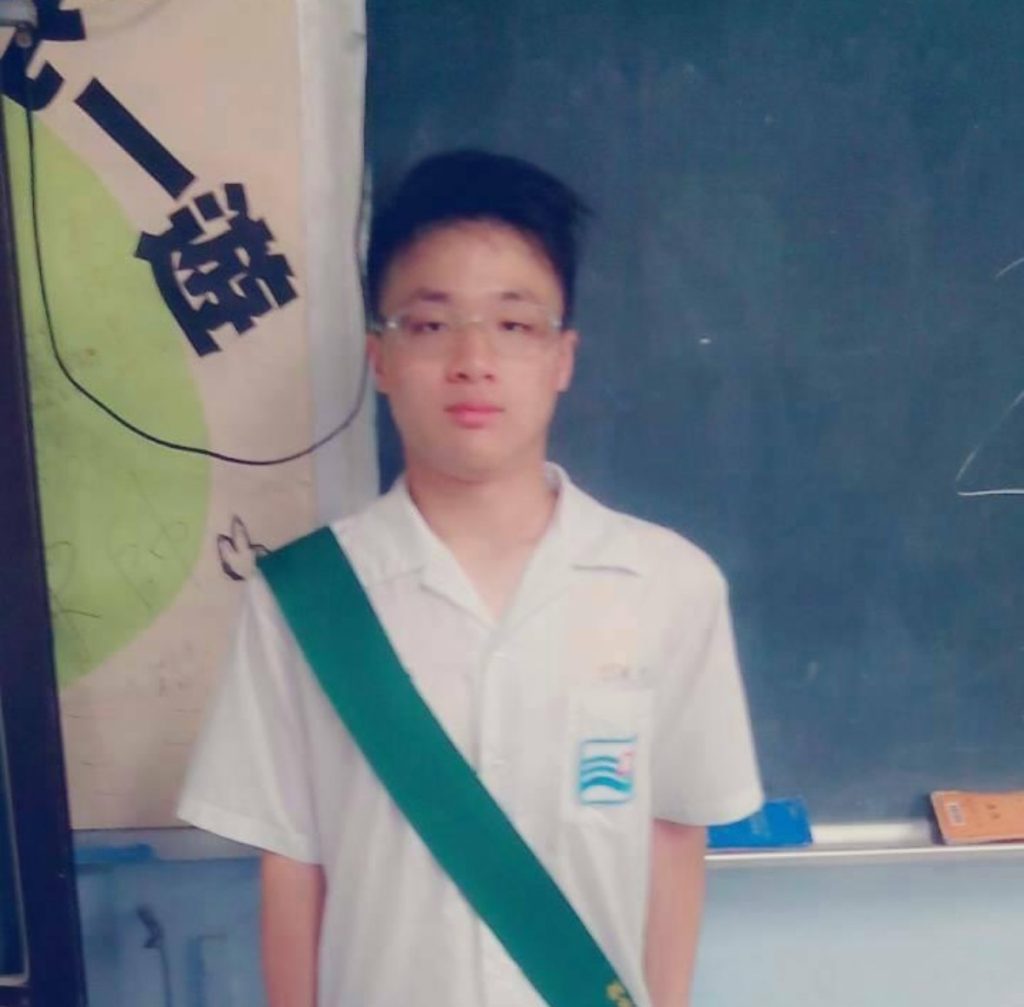 Born in Taiwan, Linus Wu, a Salt Lake City-based flight attendant, knew that he wanted to do something different with his life and that he needed to be in the U.S. to make it happen. Linus joined a foreign exchange program and moved to Salem, Utah. Knowing he'd be on his own with a foreign family who wouldn't understand Chinese, he set out to learn the English language at 15-years-old, to attend college like his sister, and to live the American dream.
"Growing up in Taiwan I was told that the elite of the elite went to America," said Linus. "My mother sacrificed a lot for me because she believed in me. I knew starting my journey that anything could happen, but I learned the language quickly and started earning college credits in high school. I wanted to get a head start on my education goals and to hopefully attend college. I wanted to show my family, my mother, that her sacrifices meant something."
After completing school, 19-year-old Linus moved back to Taiwan to complete his mandatory military service. He was excited to serve his country, and it was during this time that his interest in aviation began. After speaking to a few of his comrades about the cadet pilot programs, he knew that he needed to return to school. Linus completed his military service and returned to Utah Valley University (UVU) where he learned more about their pilot program.
"I was nervous and hesitant at first, but I knew that I needed to work hard to push myself," said Linus. "For example, I had a goal to become accustomed to the higher altitude in Utah. I vowed to hike a steep mountain side for 100 days and to not give up. I knew that I needed to build resilience and prove to myself that I could accomplish anything I put my mind to. It was very hard, but I did it!"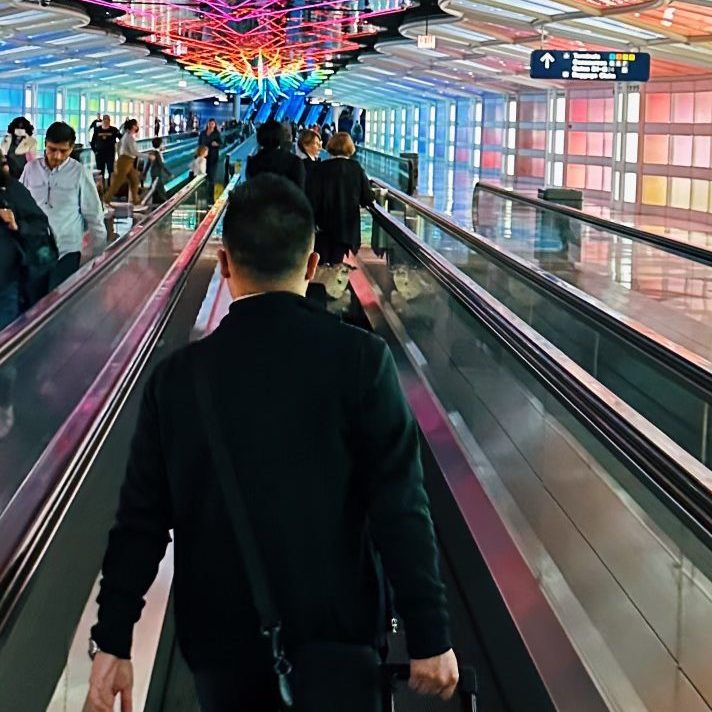 Determined to be the best at everything he did, Linus switched his major to Aviation Management, got accepted to the SkyWest Pilot Pathway Program, and became the Presidential Intern at UVU. He graduated school with two bachelor's degrees, took a corporate job during the COVID-19 pandemic to save money, and was determined to get back in the air. Linus applied to many airlines in the hopes of taking a chance to join the industry, so he quit his job and started training to become a flight attendant.
"I took a leap of faith and decided to join SkyWest," said Linus. "SkyWest is where I decided to give my all. It's been the most amazing time of my life. I am based out of the city that I live in, and I met the girl of my dreams here."
Linus returns to UVU this summer to complete his flight ratings and to become a pilot. He credits his mother's sacrifices, work ethic, and courage to send her children away for the great opportunities he's had. He believes that anything is possible if more chances are taken, and if people are determined enough to get the work done.
Throughout the month, we will feature updates from employees across the operation sharing their thoughts about what Asian American and Pacific Islander Month means to them and how their culture and background have shaped their experience at SkyWest.