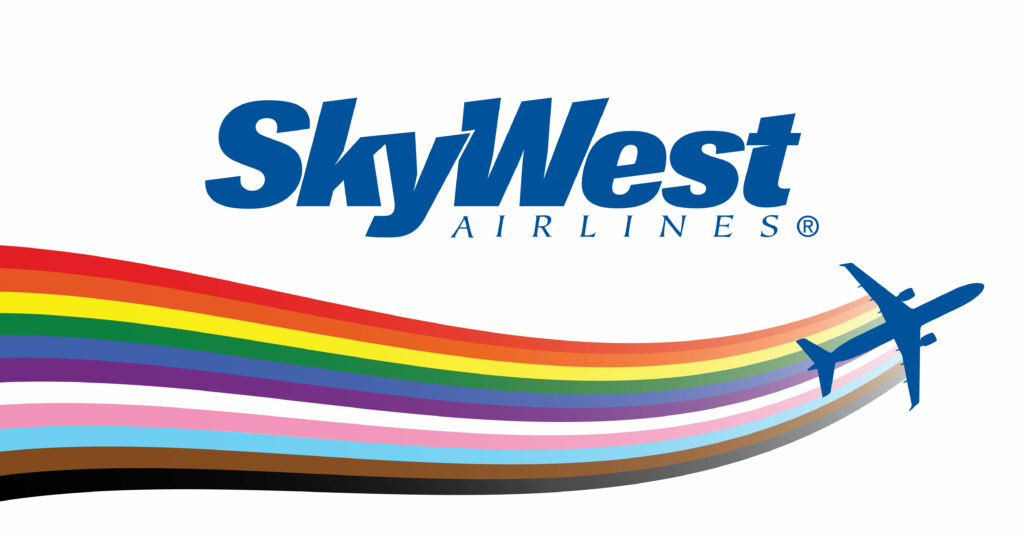 June is Pride Month and is dedicated to greater unity, visibility, and equality for LGBTQ+ individuals. Throughout the month we'll be sharing updates from several SkyWest team members about what Pride Month means to them.
Michelle Parent – ERJ Captain, SLC
Captain Parent began her SkyWest journey 22 years ago thanks to a good friend who told her that SkyWest was an amazing company and would be going places.
"Guess what? They were absolutely right," said Captain Parent. "We had 700 pilots then and now we have almost 5,400!"
SkyWest has since become Captain Parent's extended family and she truly appreciates our diverse culture.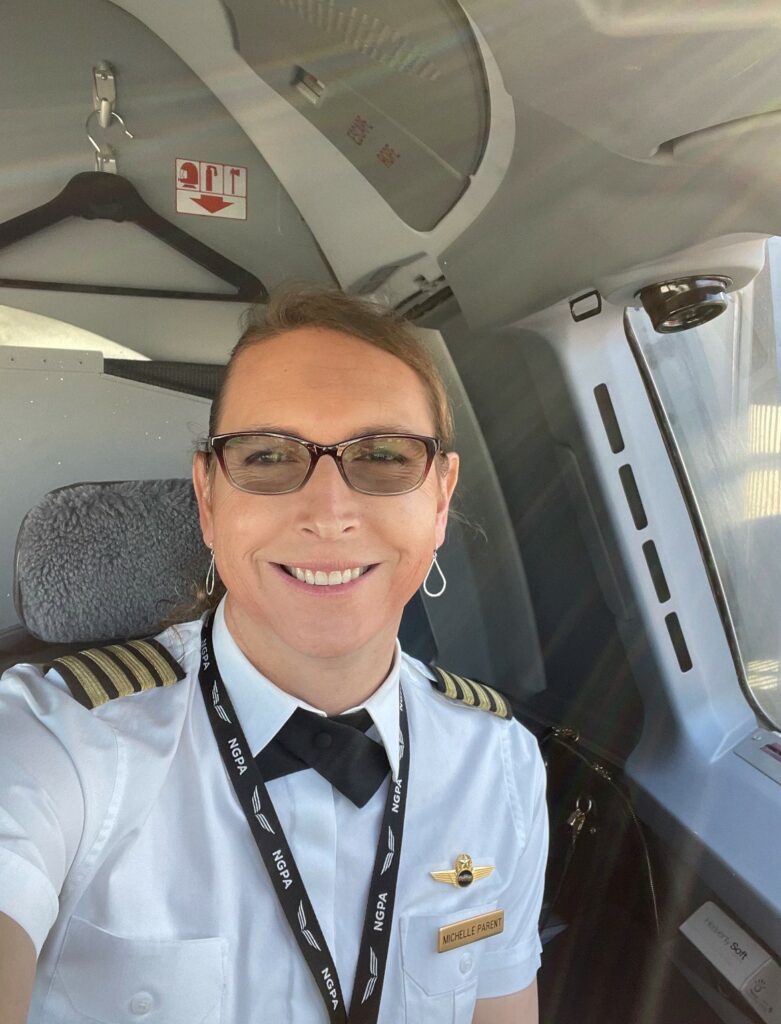 "I was so scared to transition four years ago," she said. "But when I did, I was surprised to learn that SkyWest had their arms wide open to assist me at every turn, airspeed change, climb, and descent."
Acknowledging Pride Month is surreal for Captain Parent. She is transgender and identifies as pan, and during Pride Month she feels like a part of something bigger than herself. She notices the importance to be accepted and to fully accept those around you. Each day she tries to show people that she is no different than they are.
"I am human, I am spiritual, and I cherish my family with my three amazing children who rule my world," said Captain Parent. "I have a wonderful lesbian partner of the last three years whom I love dearly."
Captain Parent also says she is thankful for her SkyWest journey and the beautiful friends and memories made thus far.
"In the midst of many headwinds, it's nice to just take a step back," said Captain Parent. "To take a deep breath and watch the sun rise above the mountains. And, to appreciate a team of amazing people who are and always will be SkyWest family, regardless of who they are, who they love, where they come from, or what they believe."
Greg Smith – Flight Attendant, DTW
Flight Attendant Greg has been part of the SkyWest team for five years. Several years ago, he was ready for a career change and he hoped he could utilize his customer service skills and also travel the world. SkyWest checked both of those items.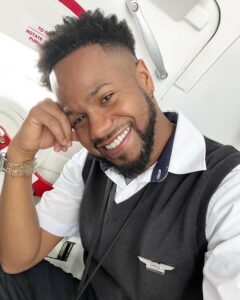 "I'm so grateful to have a career where I can engage and meet with passengers from all over the world," said Greg. "I learn something new on each flight I work. My experience here has been great because I enjoy providing exceptional customer service and I love seeing the excitement and smiles from their travels."
To Greg, Pride Month is all about celebrating those smiles and the excitement of adventure but in his own community.
"Not only do members of the LGBTQ+ community come together," said Greg. "But, this is also an opportunity to welcome others in the celebration of equal rights."
Jay Briggs – Flight Attendant, IAH
Flight Attendant Jay has been at SkyWest nearly seven years. She was encouraged to pursue her career by her mom who was on a flight and thought that Jay would make a great flight attendant. The rest is history!
Pride Month is Jay's yearly reminder to not be invisible. She says it's easy to have her identity hidden from the world as a bisexual woman who is married to a man. The invisibility is part of an underrepresentation of a community and identity that she is proud to be a part of. Statistically, bi+ individuals make up the largest population of the LGBTQ+ community, but they are six times less likely to disclose their orientation compared to others in the community.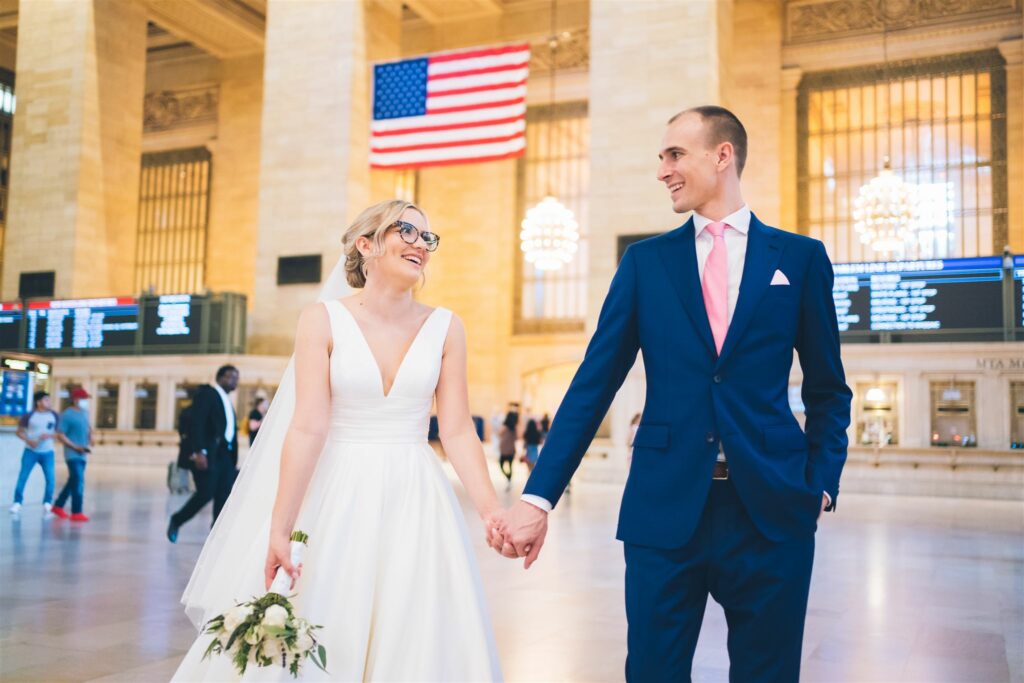 "As a proud bi individual, Pride Month reminds me how important it is to not hide," said Jay. "It reminds me that coming to terms with who I am might have been easier if there were more people in my community that talked about being bi+."
Jay is thankful for the SkyWest culture and says without it, she wouldn't be who she is today.
"Because of SkyWest, I was inspired to work with our new hires, to become a lead, and to pursue a degree in aviation business administration," said Jay. "It's amazing to work for a company where I can be myself and still be a role model for others."
SkyWest is like family to Jay and she loves being part of the team.
"From non-revving around the world together, to jumping in and supporting each other in times of need, SkyWest is full of amazing people" said Jay.
Join our standout team by visiting our careers page today!