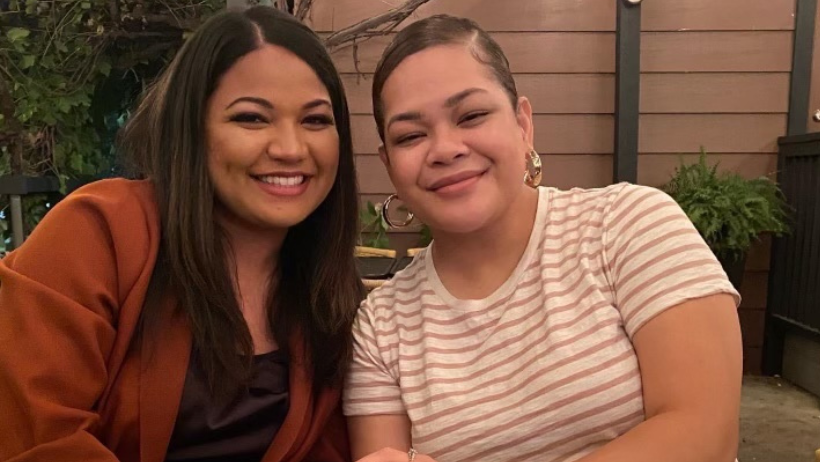 The aviation industry is full of people's stories reporting pivotal experiences that first fueled their desire to join the industry. For sisters Lia Tausinga and Sei Fa'ulao, the decision to join SkyWest was the result of years of those pivotal experiences. With family members who joined the industry in the '80s, a mother at a major carrier for more than 10 years and Lia's husband previously at SkyWest, they were surrounded by aviation and often spoke about joining the industry.
"Our mom worked for a major airline for a long time so it wasn't too shocking that one of us would follow in her footsteps," said Sei. "I just didn't think it would be me because I was preparing for law school and my schedule was stacked."
She says her sister Lia thought it would be a great idea for her to apply as a flight attendant to make extra money, which she immediately rejected.
"Lia told me that she heard so many great things about SkyWest from her husband and others who worked there. She didn't relent until I submitted my application."
Sei joined SkyWest in 2017 as a flight attendant and later became an InFlight ground instructor. She is now a corporate communications coordinator.
"I tell my sister 'You're welcome' every time I see her," says Lia. "I also remind her on every international trip that she owes me a souvenir or treat because I like to joke that without my forcing her to apply, she wouldn't have the great career that she has today."
Lia got her aviation start working alongside her mother at Delta Air Lines for a few years after school and says that experience is why she'll never stop telling people that aviation is the best industry to be in. She joined SkyWest in 2022 and is now a Salt Lake City-based airport operations agent and enjoys catching up with her sister and other family members throughout the SkyWest system.
"I spent so many years telling people that SkyWest was this great place to work that I decided it was my turn," Lia said. "We have such a rich history of hard-working family members in this industry and I'm proud to represent them. We all love to travel, and we love to be great at what we do. My little sister reminded me that it was my time to experience SkyWest and I'm so glad I did."
Are you interested in becoming part of the SkyWest family? Visit our careers page today!