The saying "it runs in the family" certainly holds true for the Lucas household.
With both parents working in the aviation industry, SkyWest Captain Mitch Lucas II quickly grew a love for flying as he followed in his parents' footsteps when he was hired at SkyWest in 2014.
"My dad was a pilot at SkyWest for over 30 years and my mom was part of SkyWest's first flight attendant training class," said Mitch. "You could say that SkyWest is in our blood."
His parents both worked at SkyWest and, as fate would have it, SkyWest also connected Mitch with his future wife.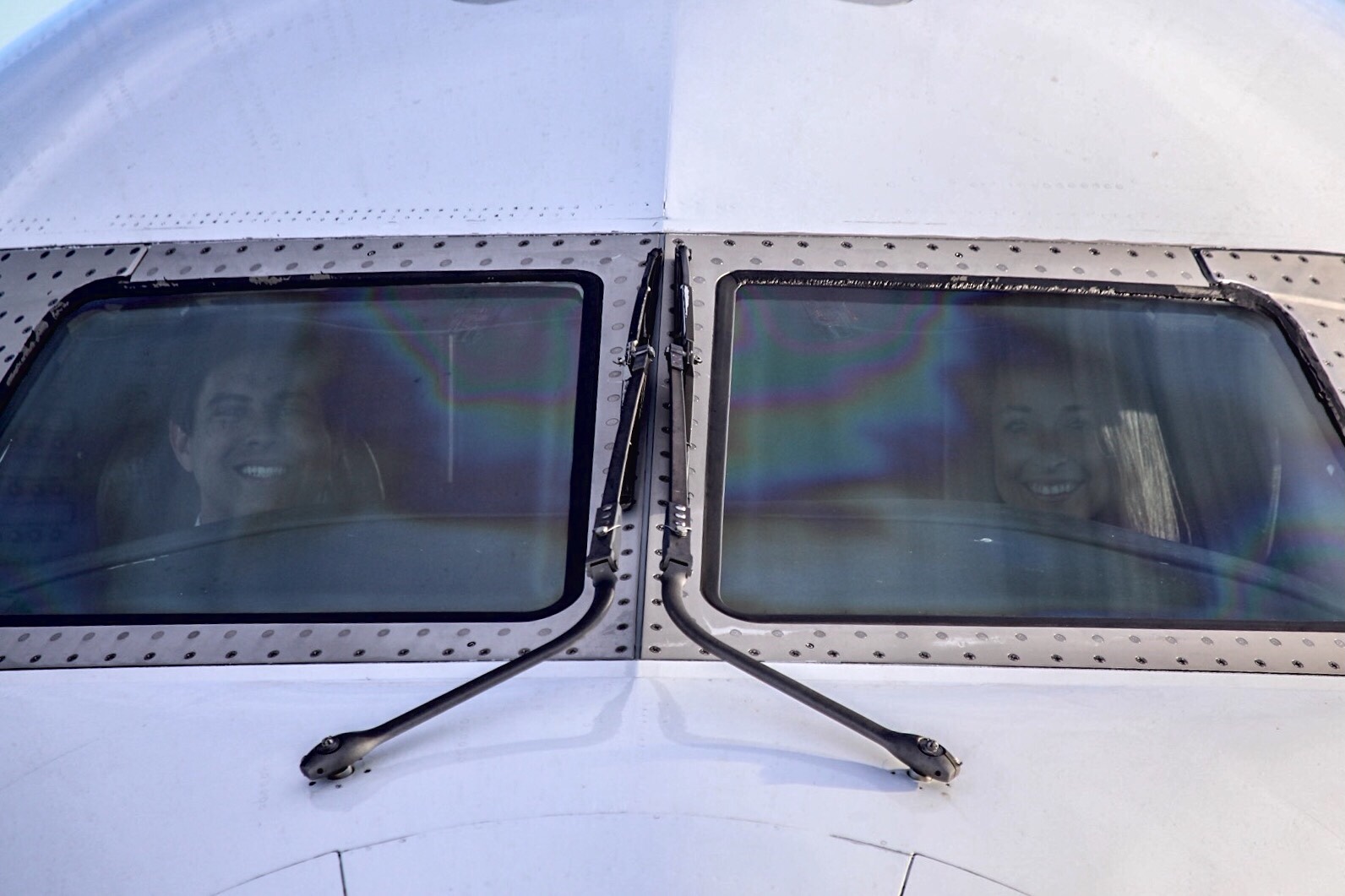 This Friday – overlooking the ocean in Hawaii to commemorate where they flew for their first date – the CRJ Captain will tie the knot with his bride-to-be: SkyWest Flight Attendant Maddie Dougherty.
"It makes sense that it had to be like this," Mitch said jokingly as he continues on the family tradition of marrying a flight attendant. "Like father, like son."
As for Maddie, never in her wildest dreams did she think she would marry a pilot.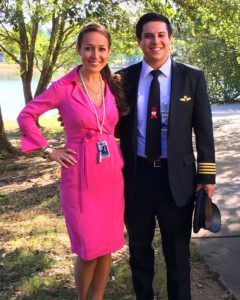 On my first day of flight attendant training I was told to "stay away from pilots, because they are bad news" she said jokingly. "I broke the 'cardinal rule' on the first day when I came across his profile while searching SkyWest on social media. But it was worth it."
Both joined SkyWest in the summer of 2014 and were based in Chicago where they "officially" met while working a flight together. Afterwards the two started talking about some of the favorite places they have visited along with where they wanted to travel with their flight benefits.
"I found out that Maddie had never been to Hawaii before, so I told her that we should all get a group of friends together and go sometime," Mitch recalled.
After organizing the trip, both agreed to meet up at the gate. And that's when it all began.
"My friends ended up not being able to make it, but I still wanted to make a good impression and didn't want to stand him up. Then when I saw that his friends didn't make it either, I was so relieved" Maddie said smiling.
With the trip already planned, the two decided to take the flight anyway, and the rest was history.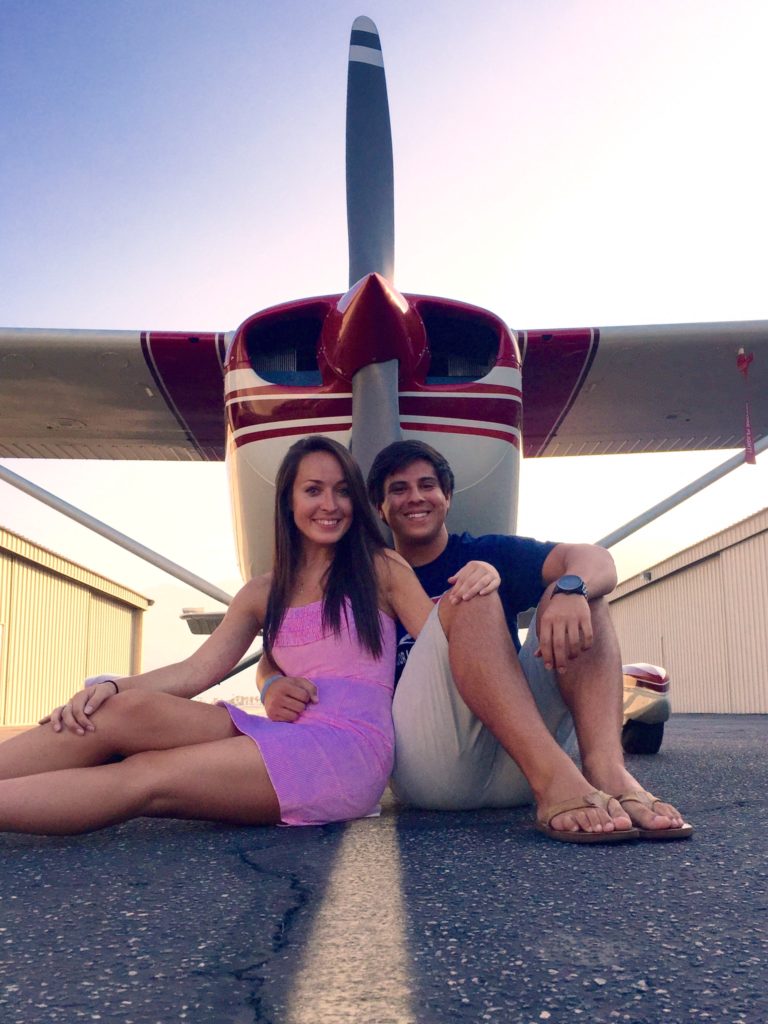 "We love our friends, but we are so glad that they didn't show up," Mitch said.
"We owe them big time, "Maddie added.
The couple has been together for four years now and has been based at a few of SkyWest's 20 domiciles – Chicago, Detroit and Atlanta.
Since 2015, the duo have flown over 1,000 flights together on the CRJ200 and love the company culture and team atmosphere that SkyWest represents.
"SkyWest is the best," said Maddie. "It's such a great company and we love it here!"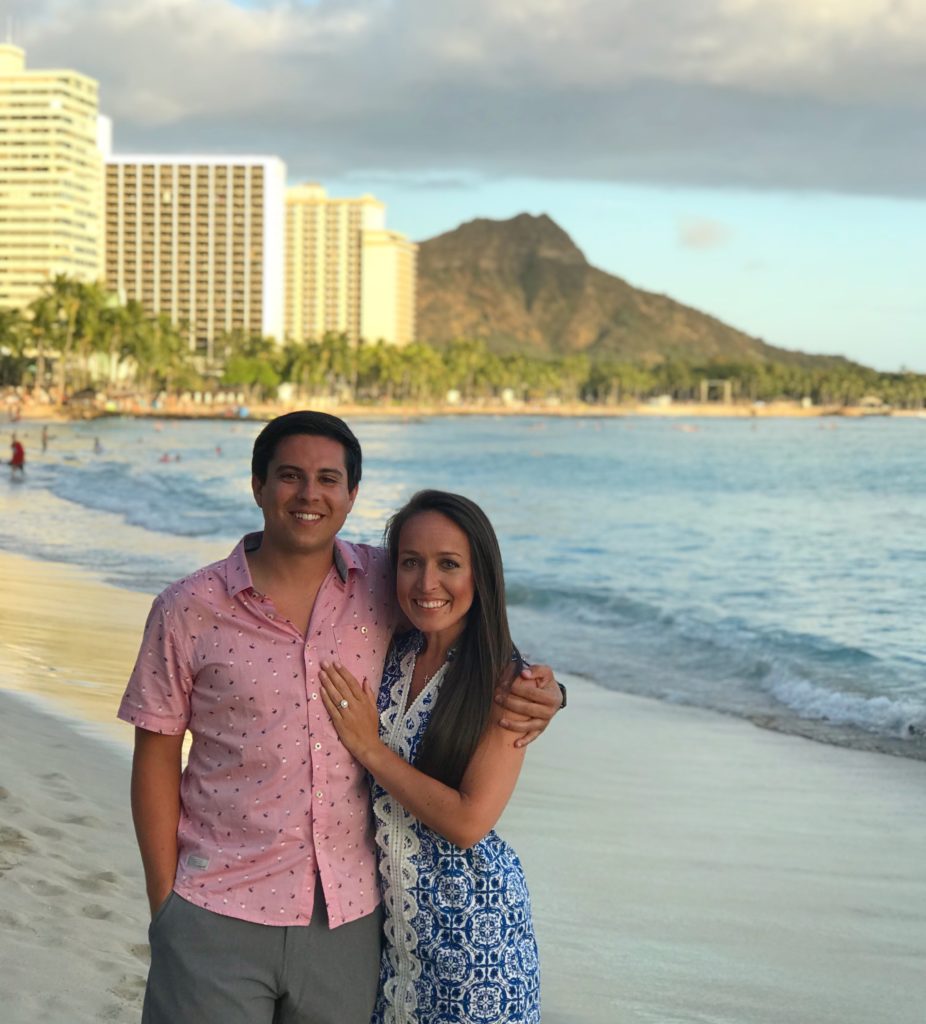 "The company cares about you and gives you all the resources you need to succeed," added Mitch. "I'm proud of the work we do as a company and it's awesome to be able to work with Maddie when our schedules allow. We make a great team and we love SkyWest."
And it shows. Both employees often receive rave reviews from customers and colleagues alike for their commitment to safety, exceptional quality and professionalism. It's a commitment that more than 14,000 of their colleagues share and a testament to what sets SkyWest apart.
Learn more about joining the SkyWest team here.