SkyWest is proud of our diverse team. As part of Pride Month, we are sharing stories and experiences from some of our LGBTQ+ employees. Here is what Stevie Russell, a Chicago-based flight attendant had to say:
What does it mean to be part of the LGBTQ+ community?
One word that jumps to mind when I think about being a part of the LGBTQ+ community is freedom. Freedom to just be unapologetically me and not hide. To be accepted, loved and understood for all that I am. Within our community, there's no judgment or expectation to be anything other than our authentic selves. It never matters what part of the community you make up, including if you are an ally, you are always welcomed with loving and open arms.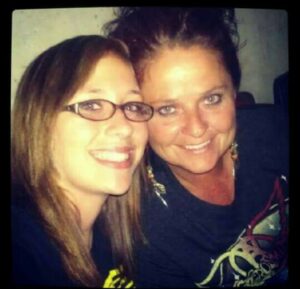 What does Pride Month mean to you?
Pride Month, to me, is a time to promote love, equality, self-affirmation, recognition and to educate. To show we are not ashamed of who we are and to try and end the stigma around the LGBTQ+ community. Pride Month wouldn't have been possible if it hadn't been for all the hardships of the ones before. I am able to be who I am today because they were brave enough to have fought and rallied before me. So, we honor them and ourselves to continue to love and educate everyone.
What has your experience been like at SkyWest?
I joined SkyWest this year as a flight attendant and was part of the first class that graduated in February.  Immediately, I felt very welcomed and accepted. Everyone I have met, from instructors to pilots and other flight attendants, has been so helpful and kind. I have always been open about my sexual orientation and I am very happy to be at a company that is so open and accepting of people from all walks of life. Whenever talking to someone, and me being a lesbian comes up, they never falter or treat me any different, and I love that. I love the feeling of acceptance at SkyWest and all the people I've met.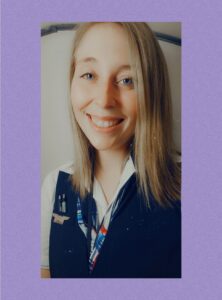 Talk about your journey to SkyWest, your experiences and what inspired you to join the aviation industry. 
Before starting at SkyWest, I worked for the United States Postal Service (USPS) as a city carrier. It was a nice job and I loved my coworkers. However, I have wanted to be a flight attendant for quite some time and even applied to a few carriers right before I got hired at USPS.  At the time, I thought the post office was a better fit because it was close to home and it gave me the ability to help out my family. Towards the end of my career there, I was unhappy and really wanted to get out to see the world and meet new people from all walks of life. So, I applied to become a flight attendant.
Before coming to SkyWest, I did a lot of research on different carriers. I read about the company and learned how SkyWest came to be. I even looked up employee testimonies and found it to be a very open, accepting, and awesome place to work. It was a no-brainer for me after doing the research and knew that SkyWest was the perfect fit for me. One thing I really love about my job is getting to meet new people and make new friendships. I have met and heard so many amazing stories not only from my coworkers but from the passengers I talk to on my flights.
What would you say to someone who is thinking about becoming part of the aviation industry?
Just do it. You won't regret it! This is an amazing and ever-growing industry. You get to meet so many different people and see so many beautiful places. This is a career where going to work doesn't actually feel like work.
What advice do you have for those who want to be an ally for the LGBTQ+ community?
Don't just have an open mind and heart, but research and ask questions to someone that you know is a part of the community. There are so many different sexual orientations out there; learning what you can about them really helps to understand the people within the community and what it really means to be an ally.