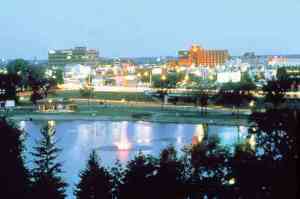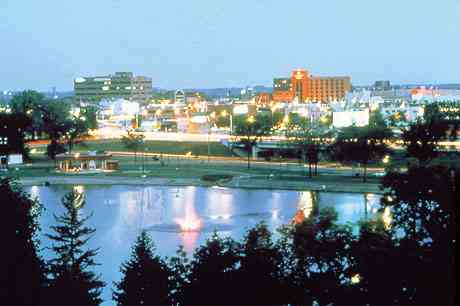 Welcome to St. Cloud, Minnesota in the heart of Granite Country USA! Experience the good life where all four seasons are filled with events, celebrations and family fun. Residents of the area claim a superior quality of live with nearly 100 parks, sparkling lakes, the Mississippi River, recreational and cultural opportunities, distinctive shopping, unique dining and quaint lodging.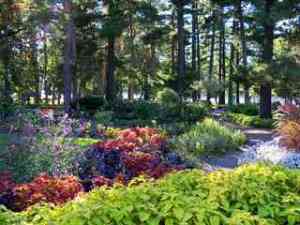 The St. Cloud area is a theater of the seasons. Enjoy a riot of living colors in the spring or the stark, crystalline beauty of the hoarfrost and beautiful snowfalls during the winter months, along with everything in between. These distinct seasons also act as a stunning backdrop to outdoor recreational opportunities of all kinds. Summer offers the perfect opportunity to enjoy the dual attractions of Munsinger and Clemens Gardens. Clemens is comprised of six different exhibits and attracts 2,000 to 3,000 people per day from around the world, including amateur gardeners and professional horticulturists. Munsinger is located just below Clemens along the Mississippi River beneath towering hemlock and pine trees. This shade allows for a stunning array of colorful flowers and flora unseen in other locations. Quarry Park is another natural haven for outdoor lovers and offers serene woodlands, open prairie, hiking trails and unquarried bedrock areas just a few miles west of the gardens.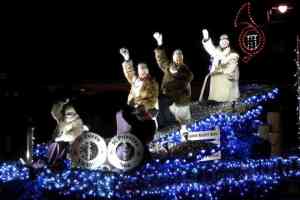 St. Cloud offers celebrations and events year-round to delight and entertain family members of all ages. Enjoy Granite City Days in the summer with a grand parade, Lemonade Arts Fair, a symphony concert and spectacular fireworks display. Winter offers one of the brightest traditions in the area with the Winter Nights & Lights parade as downtown St. Cloud is transformed into a sparkling scene that would be right at home in a Charles Dickens novel.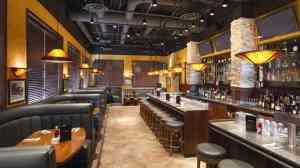 All the activity on a visit to St. Cloud is sure to stir the appetite. Don't miss a visit to Granite City Food & Brewery, a concept launched in St. Cloud that has become so popular it has expanded to 30 locations in 13 states! Enjoy one of the in-house microbrews and the casual American cuisine that is focused on fresh, from-scratch preparation. For an upscale experience, visit locally owned and operated Ciatti's Restaurant which offers fresh, Italian-inspired dishes. Indulge in this 100 percent from-scratch menu and even register for a four-course, on-site cooking class from Executive Chef Mark Marthaler!
Visit St. Cloud any time of the year for a truly remarkable experience by booking a convenient SkyWest Airlines flight, operating as United Express, from Chicago O'Hare. The lowest fares can be found at united.com.