SkyWest is proud to have many different cultures represented throughout our workforce. This month we celebrated Hispanic Heritage Month by catching up with SkyWest team members across our system to learn how their heritage plays a role in what they do every day at SkyWest and their local communities.
Maintenance 
Melissa Serrano, Maintenance Controller, HDQ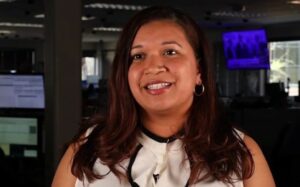 After earning her A&P, Melissa Serrano went on to work at an aircraft maintenance provider where she learned invaluable lessons about asserting yourself and being confident in your abilities. Melissa began working at our ORD hangar in 2015 and later became SkyWest's first female maintenance controller.
"The first time I smelled jet fuel, I knew what I wanted to do," said Serrano.
Flight Ops
Jessica Montiel, ERJ Captain, Chicago, IL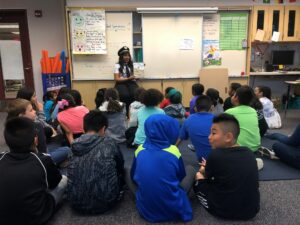 Using her platform as a Latina pilot, Captain Jessica Montiel hopes to bring awareness and to inspire the next generation of female pilots.
"As a Latina pilot, I want to change that stereotype that flying is only for men. That's why it's important for me to share my story, especially with young girls. In doing so, I'm changing perceptions of what a Latina woman is capable of, and hopefully, inspiring other girls to choose this path for themselves too. When I walk through the terminal, I hope people – especially young Latina girls – see me and realize that it's possible for them to chase their dreams. I hope I can inspire them to say, 'If she can do it, I can do it.'"
Captain Montiel became the first person in her family to graduate college and completed flight training at Embry-Riddle University. A native of California, she tries to come home once a month and enjoys the big family reunion each time she visits her family.
Victor Vazquez, CRJ Captain, Houston, TX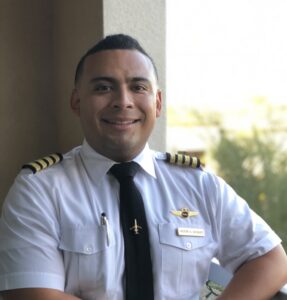 On his 14th birthday, Captain Victor Vazquez's mother gifted him with an intro flight. He was hooked and wanted to keep flying through his high school years. He made a deal with his parents to work at the family restaurant to help pay for flight lessons. Upon graduation, Captain Vazquez had obtained his Private Pilot and Instrument Rating. This put him ahead when he enrolled in college and allowed him to complete his degree sooner than expected.
"I am a first-generation American, first to finish college in my family, and a first-generation pilot. My goal is to share my story to inspire those with a similar beginning," said Vasquez.
Captain Vasquez came to SkyWest from another regional because he knew SkyWest would have more opportunities to grow as a professional pilot. When he is not flying for SkyWest he enjoys volunteering with the Latino Pilots Association and the Professional Pilots of Tomorrow in hopes of mentoring the next generation of pilots.
Melissa Montiel Jimenez, ERJ First Officer, Sand Diego, CA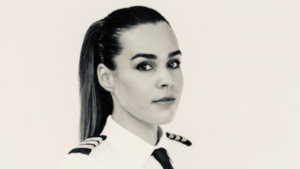 While First Officer Melissa Montiel was studying marketing in college, the aviation bug started to pull her towards flying. She joined an introductory aviation class to learn more about operating an airplane. After extensive research, she decided to begin flight training in San Diego. Her grandmother helped inspire her passion for flight, taking her family to airshows in San Diego anytime the show came to town.
Montiel has embraced being a role model and representing her community. Pilots often tell her she is the first woman and Mexican they have flown with.
"I want to hold the standard of the Latina pilot very high," Montiel says. "We are known as hard workers, and have an amazing culture."
InFlight
Melinda Lopez, Flight Attendant, Detroit, MI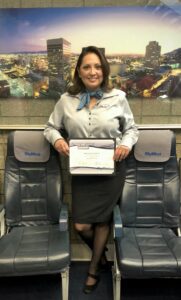 Flight Attendant Melinda Lopez dreamed of being a flight attendant since she was a little girl. She encourages other Hispanic people interested in a career in aviation to follow their dreams and work hard. She has seen the aviation industry become a more diverse career field.
"I choose to fly with SkyWest because I used to travel on SkyWest quite a bit in and out of Fresno. I would observe the flight attendants and admire what a great job they did," said Lopez. "I always kept SkyWest in mind as a company that I would like to work for one day and finally that day came for me."
For Lopez, Hispanic Heritage Month is an opportunity to celebrate the history and culture of U.S. Hispanic communities and celebrate the influence and contributions of Latinx people.
Lopez's family keeps up some traditions like making tamales at Christmas time and fresh tortillas and salsa on special occasions. She attributes her heritage with influencing her to become the strong, proud Hispanic woman she is today.
Vanet Ortega-Garcia, Flight Attendant, Boise, ID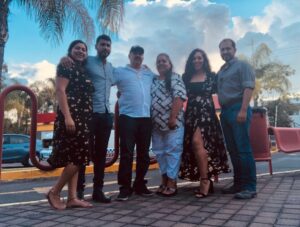 For Boise Flight Attendant Vanet Ortega-Garcia,  familia is everything! With a deep Hispanic heritage, Vanet is grateful for her experiences and continues to instill the Mexican traditions and culture of hard work and passion to her kids and future generations.
"Being Mexican is togetherness, helping out one another, and always being there," she added. "Being Mexican is my superpower!"