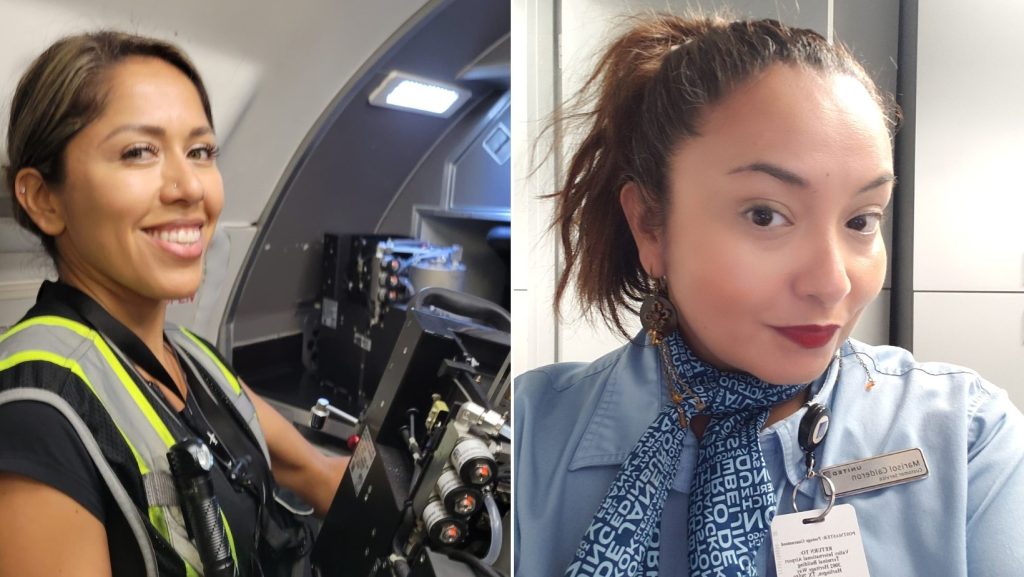 As we continue to celebrate Hispanic Heritage Month, we recognize the variety of backgrounds and cultures that make up the SkyWest team. Diana G., mechanic – IAH and Marisol C., AO training instructor shared their thoughts on the importance of this month and how their culture has influenced their careers.
What brought you to SkyWest?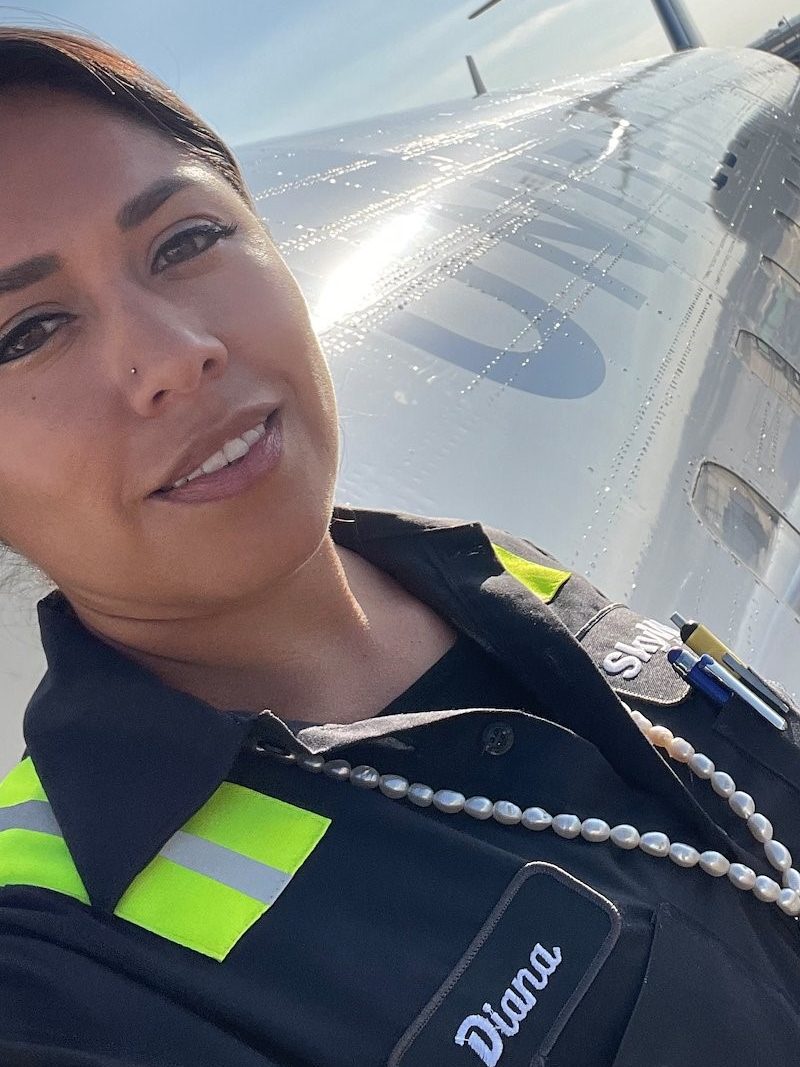 Diana: I attended a recruitment event in Palm Springs (PSP) and was hired as a flight attendant. As a first-generation Mexican American, the world of aviation seemed so foreign to me, but I was somehow always drawn to it. As a flight attendant, I worked alongside crewmembers, gate agents, ramp agents, caterers, and cleaners. I felt very privileged to work with such a hard-working group of people and yet, it was always the aircraft maintenance technicians that captivated my attention the most.
My background as an automotive technician allowed me to work well with my hands and becoming an aircraft mechanic seemed like an obvious choice. I took advantage of SkyWest's Professional Leave Program (PRO), and I went back to school to receive my Aircraft and Powerplant licenses. This month marks eight months as a certified aircraft mechanic for SkyWest.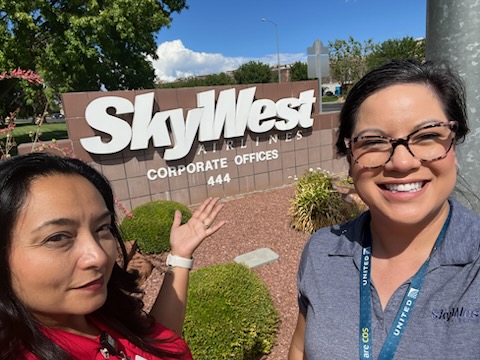 Marisol: I was working for an engineering company when my father was diagnosed with cancer. After a family meeting about his diagnosis, and how we could best support our parents, my family and I decided that I would transition to a part-time position to assist in caring for my father. My search for a career with this type of flexibility lead me to SkyWest. I was hired as a part-time Cross Utilized agent in Harlingen, Texas (HRL).
While my father followed his treatment plan to beat cancer, I followed a new career path within aviation. I have held several roles in my time here and each one has connected me with amazing individuals. Their wisdom and allyship has supported me throughout my career and as I train new agents on their journey with SkyWest. To everyone who reads this, you can make your aviation dreams come true, "Echale ganas (give it all you got)!"
Why is it important to recognize Hispanic Heritage month?
Diana: I am a very proud to be Mexican American, and I take pride in my culture. The rich history, the incredible music, the tasty and flavorful food, all of which makes me so grateful for my heritage. Growing up with Mexican parents who did not speak English, and immigrating to United States against all odds, they were able to teach my siblings and I the power of perseverance and hard work. To this day they are strong, independent entrepreneurs, yet always put family first. Together, we love celebrating the roots of our family and origin, especially during Hispanic Heritage Month!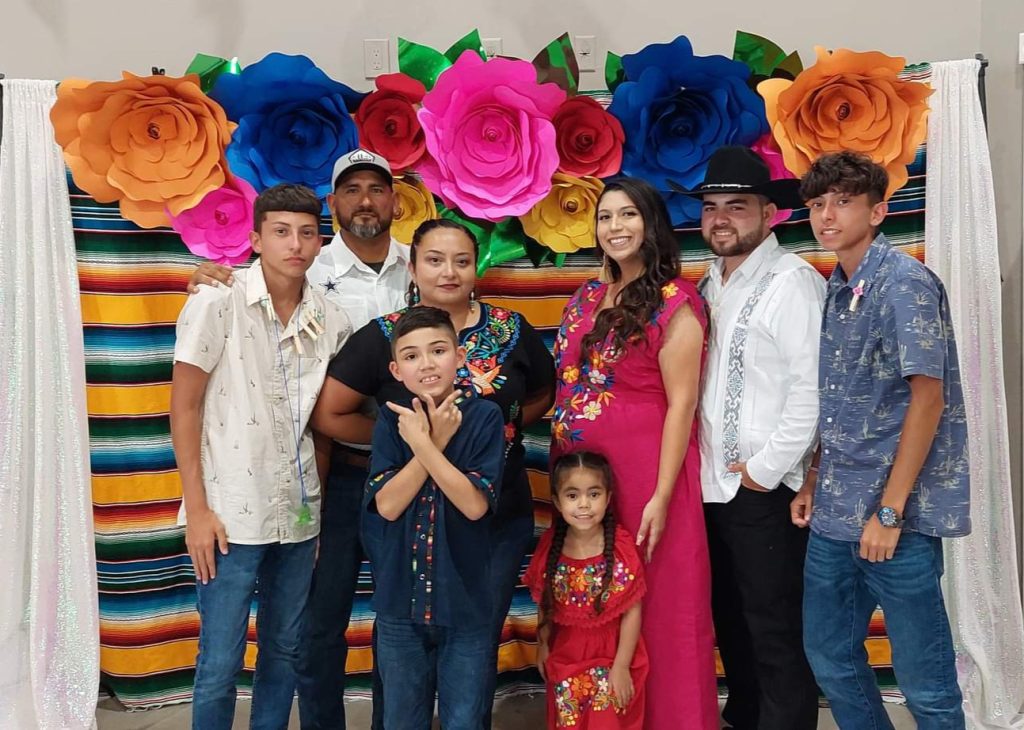 Marisol: Opportunities to celebrate or embrace culture will always lead to meaningful connections! More importantly, it promotes respect, enhances communication, creates an opportunity to meet new people, and can create a safe environment for all races. As a Mexican American, I live in two worlds. It is not something I thought about until I joined the workforce. Especially when I'm speaking to colleagues or customers, and I transition between both worlds by speaking Spanish and English, it fills my heart. Everything reflects me as an individual. It reflects my family name. It reflects my community. No matter the challenge I repeat my mantra, "Echale ganas!"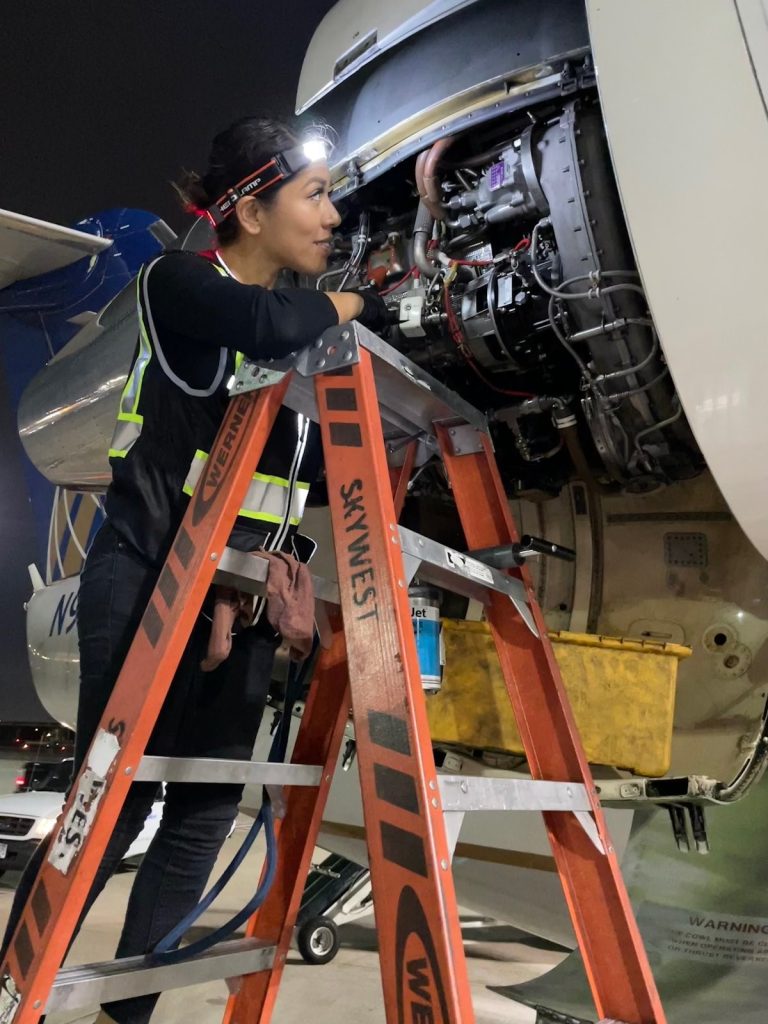 How has your culture influenced your career?
Diana: Being a Mexican American woman I know I'm a minority, but that only pushes me to do better and work harder than most. Because of my cultural values, I've learned to do this and not complain about what's necessary for my success. I know that facing these challenges have shaped me since I was young. This perseverance has allowed me to have a high motivation and drive to succeed in achieving my dreams. I dedicate myself to my career fully and proudly, thanks to what I've overcome as a Mexican American woman.
Marisol: It's been nothing but uplifted and embraced. Because of the diversity in my community and the work groups that surrounds me, my career at SkyWest has seen nothing but enrichment and support.
During my time with SkyWest, I've felt that my voice has always been heard and that my heritage and journey have never been stereotyped. The culture at SkyWest creates an environment that allows our voices and ideals to be heard, and embraces our cultural differences. My career has been enriched by SkyWest's need to recognize us all individually, and they've done this by inviting those of different cultures to share their background and experiences in various ways, sharing their story with all of SkyWest.
SkyWest also offers resources for those that may not have been exposed to other cultures through the Diversity & Inclusion page on SkyWest Online. It offers videos to reinvent thoughts or assumptions someone may have. I applaud the pledge SkyWest has made to not allow ignorance to prevent our growth as a company.
How do you celebrate this month?
Diana: This year I was married on Mexican Independence Day, Sept. 16, and was able to celebrate with my guests. Most of them were non-Hispanic and I wanted to share as much of my culture as I could with them. We stopped at nothing to highlight my culture and make new family feel most welcomed! We had a variety of Hispanic foods, colorful decorations with flowers, and classical Latin tunes including Cumbia, Merengue, Salsa, and Tango. An important part of my culture is dancing, and it's one of the most important traditions in my family. It felt great to share that with everyone!
Thank you, Diana and Marisol, for sharing your stories with us and helping us understand the importance of Hispanic Heritage Month. We are fortunate for the influence and difference you have made on our SkyWest team!