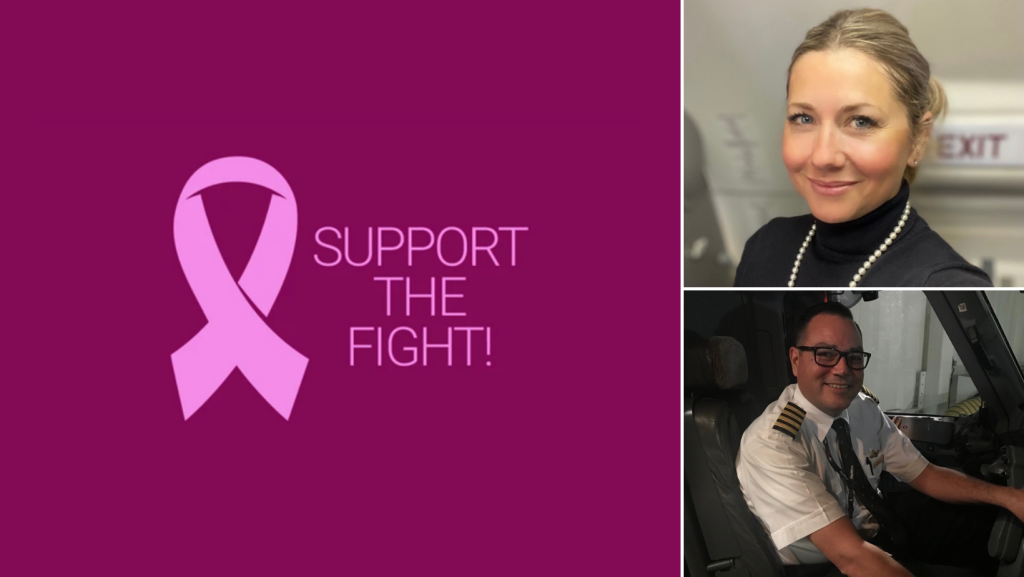 Whether you are a survivor, advocate, community organizer or co-survivor, cancer affects all of us. Throughout October and Breast Cancer Awareness Month we will be sharing the stories of SkyWest people and their battles against cancer in its various forms.
Flight Attendant Jaime R. and Captain Ricky M. have both faced the challenge of a cancer diagnosis and are still fighting the ongoing battles of treatment and recovery. Their unique journeys serve as powerful examples of how resilience and unwavering determination have enabled them to conquer adversities.
Jaime R. – DEN Flight Attendant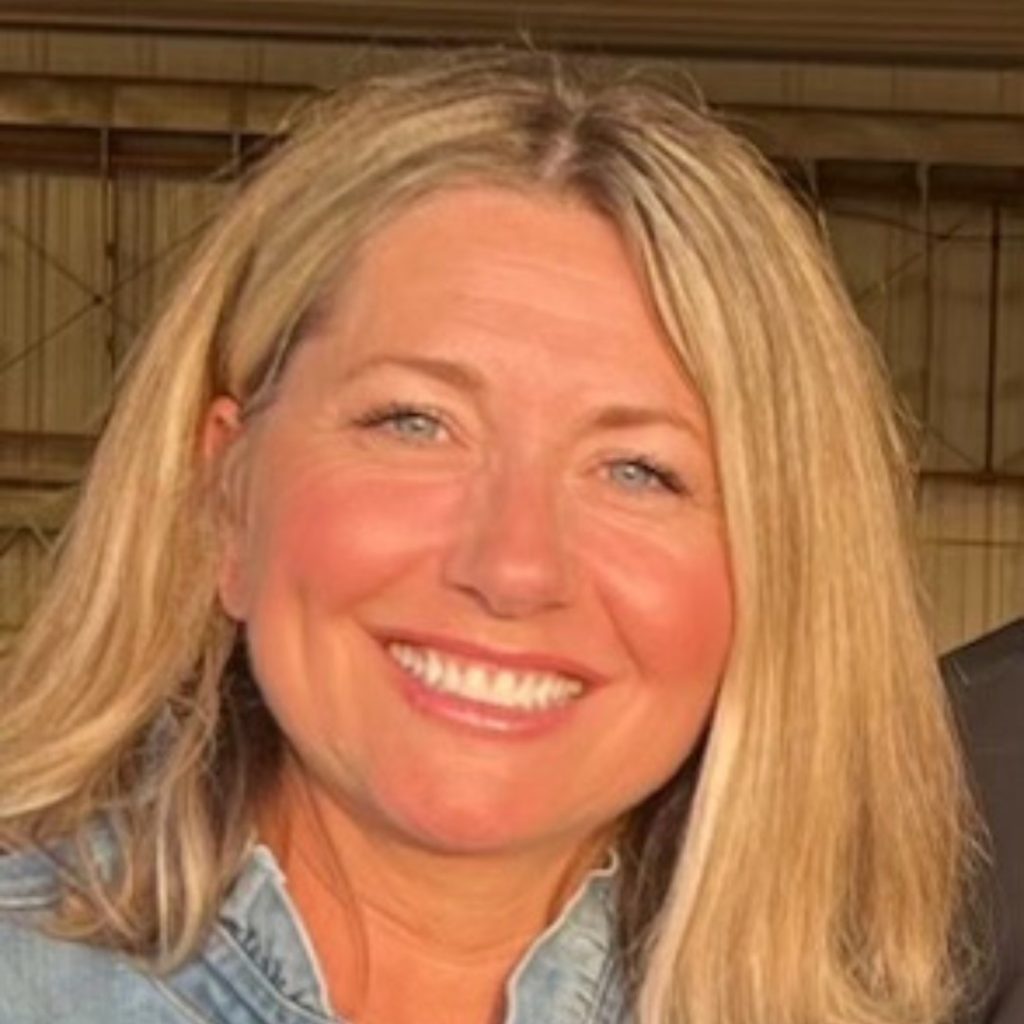 After years of preventive care, regular exams at home and with her doctor, and no familial history of cancer, Jaime was surprised when she was diagnosed with invasive ductal carcinoma (IDC) earlier this year. At age 46 she began her new life of tests, never ending appointments, and what seemed like endless treatments.
"I always thought because I was doing the right things, I don't smoke, I eat clean, only glassware for drinks, regular exercise, and natural deodorant, that I would prevent cancer," she said. "I did several at-home checks and with my doctor and felt confident of being cancer free. The only way that the cancer was detected was through a mammogram, a free test that can be done for anyone. Something that I found too uncomfortable and had put off."
After a pathology report determined that Jaime had four tumors, the largest at 15mm, and large amounts of Ductal carcinoma in situ (DCIS), her doctors gave her the options to begin her battle against cancer. She underwent a seven-hour bi-lateral double mastectomy with a direct implant reconstruction. Her weekly chemo sessions begin this weekend for the aggressive cancer, and an additional year of infusion treatments to come.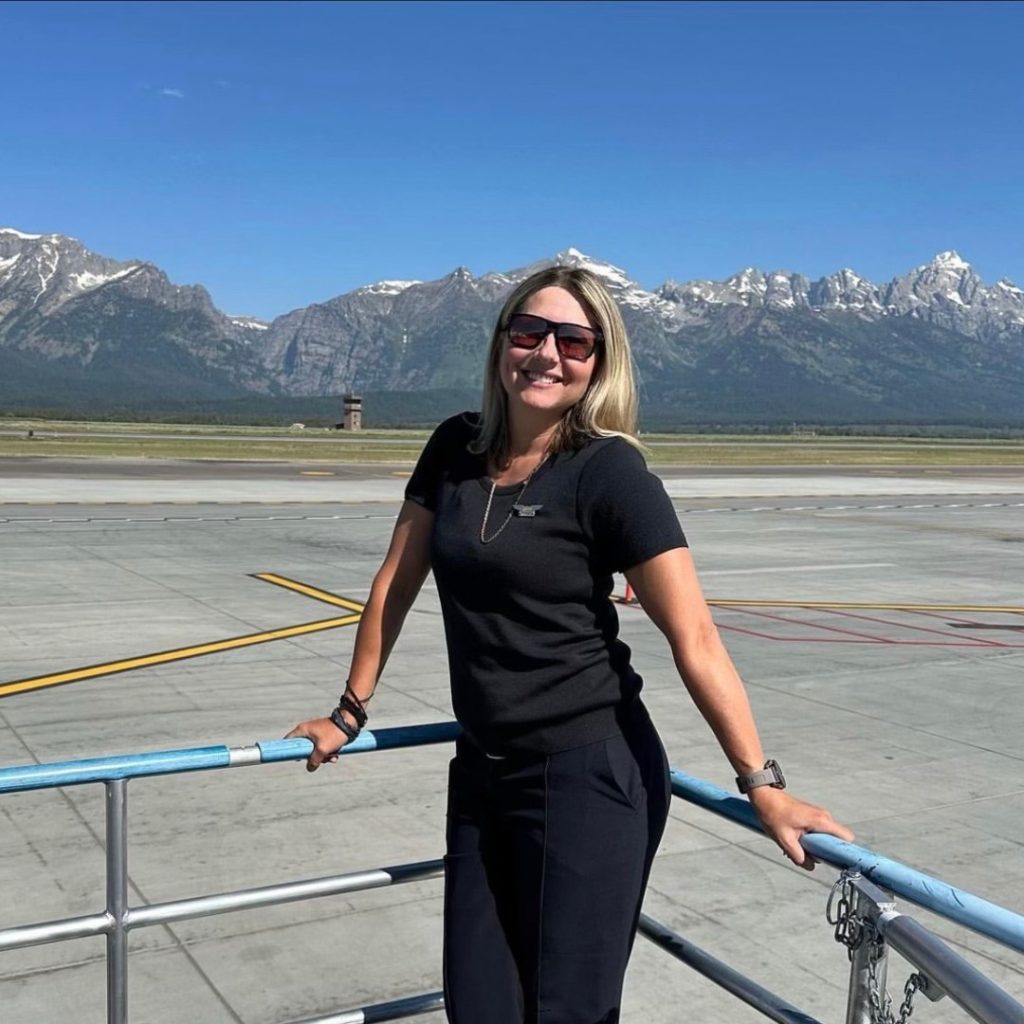 "I found out that I've had this cancer inside of me for a long time," she said. "I still have a small amount DCIS they couldn't get, and I'm hopeful the chemo gets it."
For Jaime, prioritizing herself and well-being has become more important since her diagnosis.
"Many of us think we're too busy and that our work schedules, children, and homes are a priority over our own," she said. "We barely make time for ourselves, and our self-care is in the back seat. I was no different. Between three kids and two jobs, I neglected myself. Do not wait on self-care, it matters."
For anyone with questions about breast cancer, Jaime offers this advice, "Get a mammogram by 35 for a good baseline. A FREE yearly screening is all it took and could have made all the difference for me. You matter, your life matters. Make yourself a priority!"
Captain Ricky M. – LAX ERJ Captain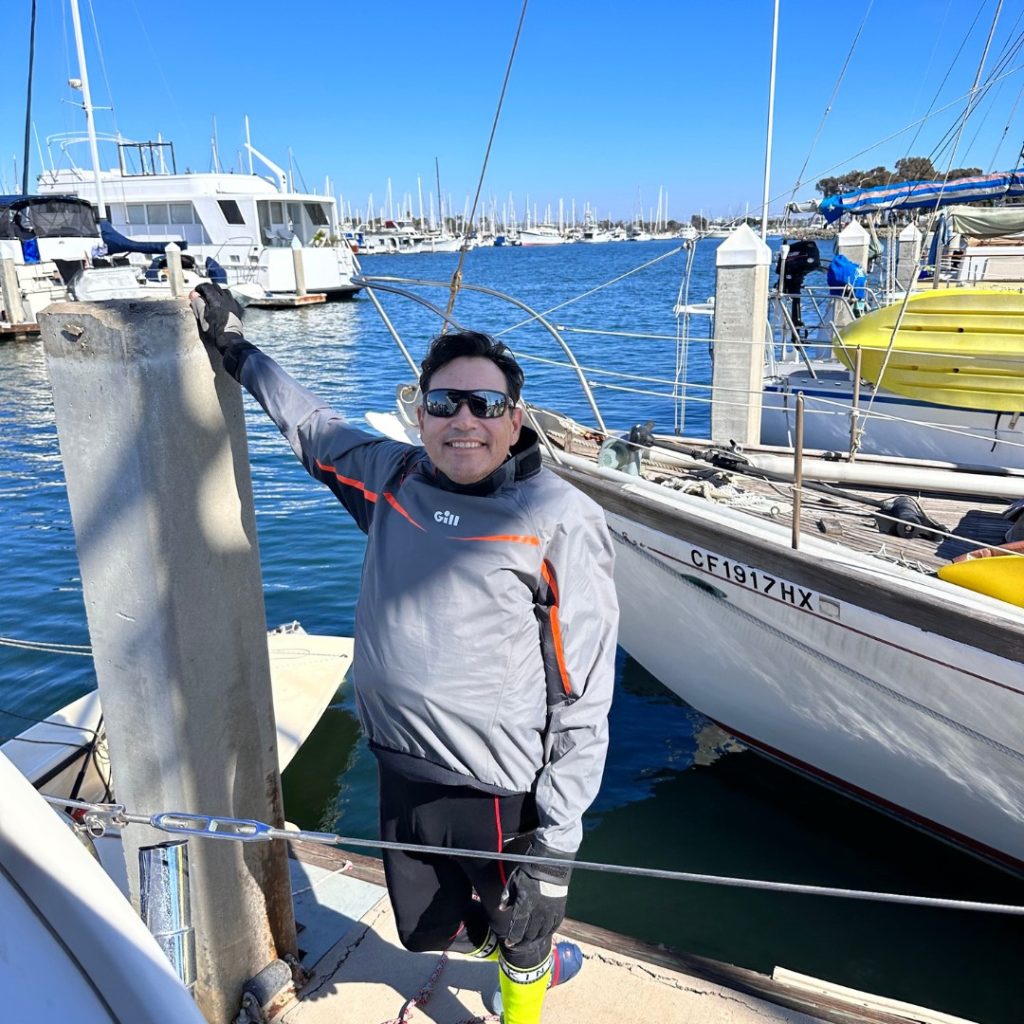 For Captain Ricky M., the month of October is more than his battle with cancer but a great time to reflect on what others are going through.
"This month makes me appreciate all the great things I've experienced in my life and the dark times I survived.," he said.
As a kid, Captain M. had always wanted to be a pilot. When he was 18 years old, he signed up at his nearest flight school and worked hard to become an airline pilot. In 2003 he was diagnosed with cancer and underwent multiple surgeries, treatments, and reconstruction surgeries. He started chemo the next year, and only two months later joined the SkyWest team.
"I've learned the greatest lessons since my diagnosis," said Captain M. "I'm living my dream, and nothing can stop that. No one can tell me that I can't do what I love, which is flying airplanes for the best company. I've been doing this for almost 20 years, and I've still got a long way to go! Having cancer didn't stop my dream and I don't see it stopping me anytime soon."
Captain M. has since flown the EMB, CRJ, and E175. He's held several positions throughout his almost 20 years at SkyWest as a Captain on various aircraft and a line check airman. He's also seen a lot of support from coworkers throughout his battle, including those who have supported him through the SkyWest's internal employee programs.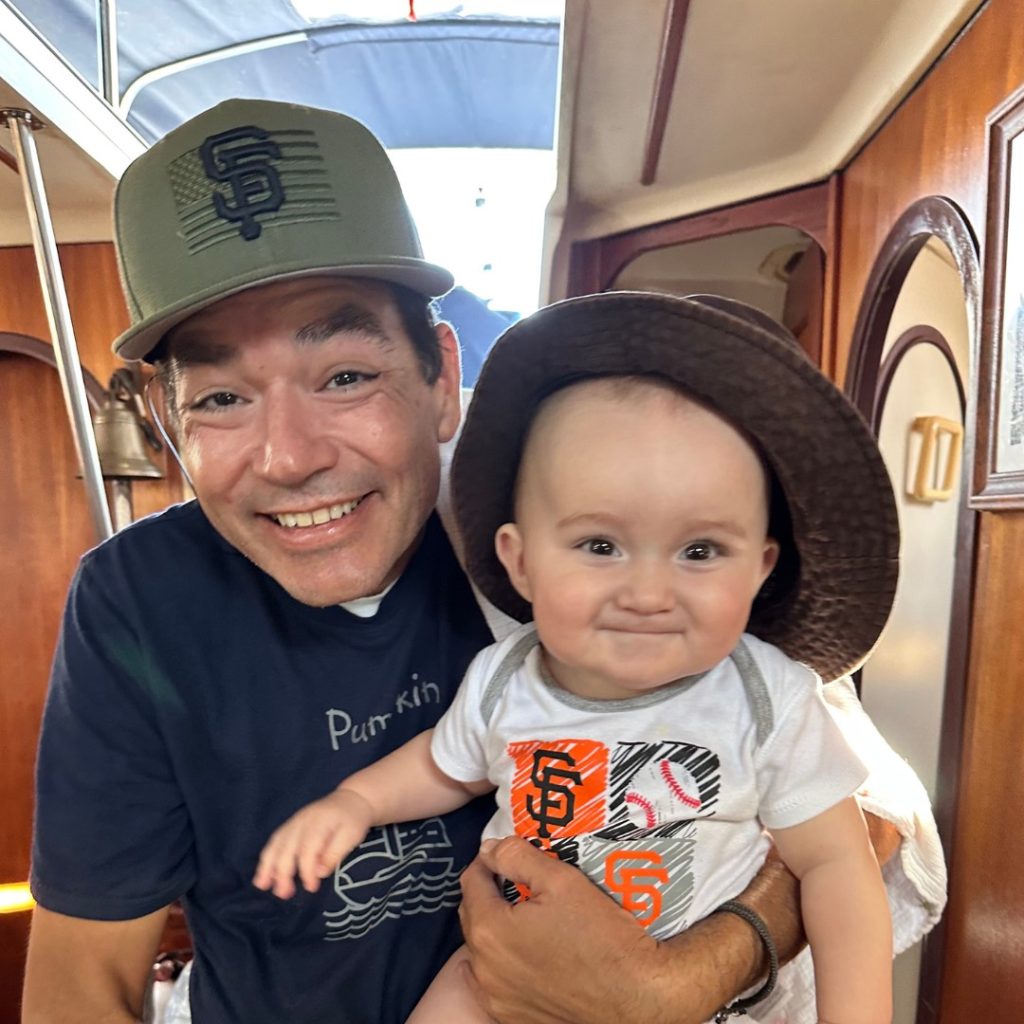 His advice for those battling cancer: "People will be hesitant to tell you the truth about cancer, ask them to be brutally honest. Having cancer is the scariest thing that you'll go through, please hold tight to your loved ones, and rely on the systems of support that you have. Finally, do not watch crime movies or dark TV shows, the best medicine is slapstick comedy and cartoons, trust me."
Screening tests can also help find cancer early, significantly increasing the survival rate of those diagnosed with cancer. Ensure you and your loved ones are having regular screenings. One excellent option is to use United Healthcare's preventive care checklist tool to see what exams you might expect at your next checkup.
SkyWest supports the fight against cancer and knowing you're not alone is an important way we can support each other.