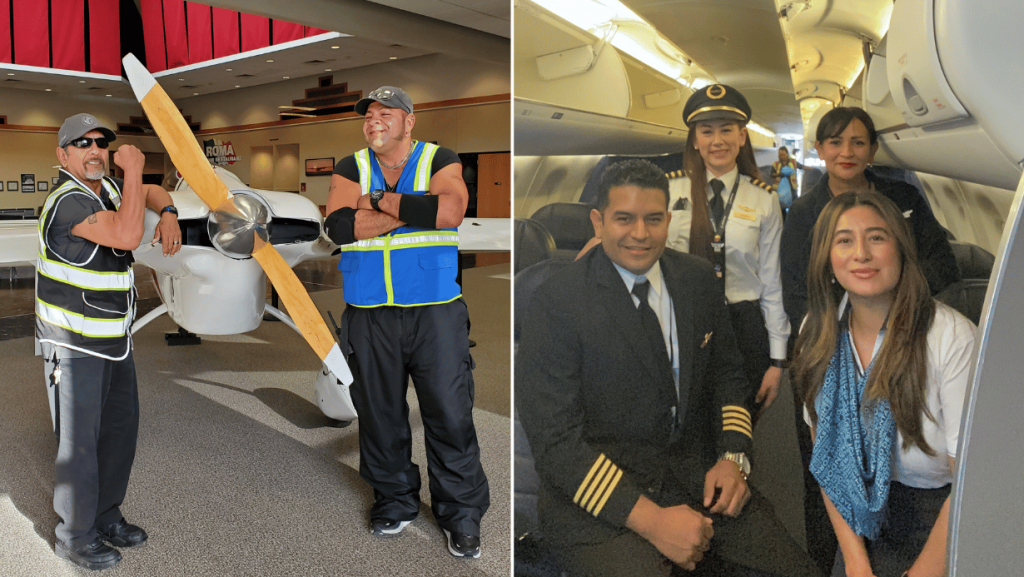 For Hispanic Heritage month we've heard incredible stories from SkyWest people about their diverse journeys to aviation and how their culture has influenced their careers. As Hispanic Heritage Month comes to a close, we have several more stories to share:
James B. Sr. and James B. – Cross Utilized Supervisors, Scottsbluff, Nebraska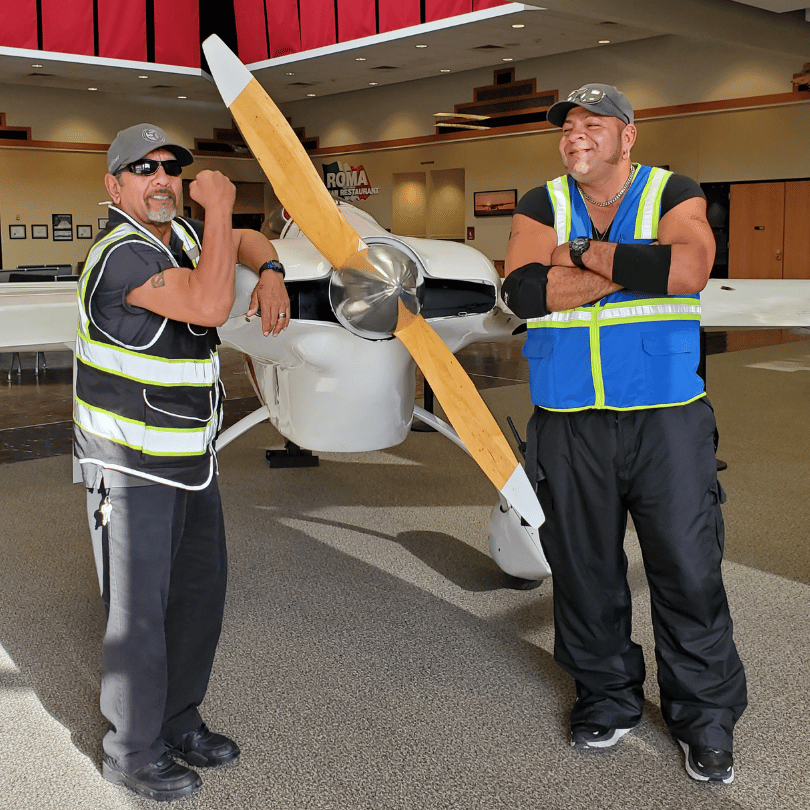 For the Benitez family, celebrating their culture is an everyday occasion and they're very proud to be a part of the growing Mexican American community in Scottsbluff, Nebraska (BFF). They're also very proud to be a part of the SkyWest team as "SkyWest's BFF pioneers."
"My family is very tight knit, and we can celebrate anything," said James Jr. "I think because we're the only Benitez family in the area, my mom and sister are insistent in getting our family together as much as possible. In the Mexican culture, family is everything. Family pushes us to do better. They're who supports most and it's who you learn all the important lessons from. Family is everything to us and I love that part of my Mexican culture!"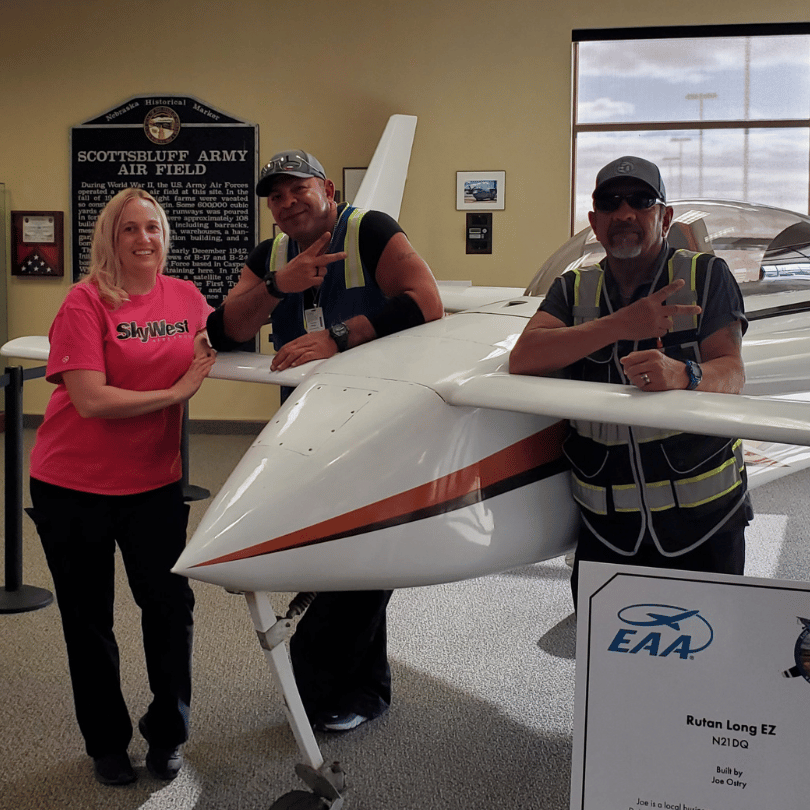 James's dad, James Sr., had recently retired from 30 years of service at the post office when he heard about a new airline that would be flying at his local airport. He jumped at a chance for another career and was among the first SkyWest employees in BFF. James Sr. loved his job so much that he convinced his son to join the team only five months later.
"It's fun to work with my dad," said James Jr. "Before SkyWest I was a social worker and part-time substitute teacher at my local schools. I wasn't the happiest and I jumped to apply when my dad called me. We've both been here for over five years and we both love our team. I'm also grateful for the opportunities to travel with my dad and attend the NFL, MLB, and college games that we enjoy."
Captain Jesse B., First Officer Julieta V., Flight Attendant Yessenia A., and Flight Attendant Carla N.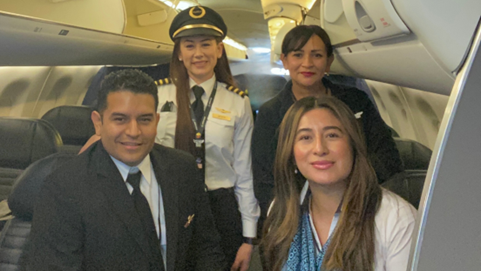 Recently, a Houston-based all-Hispanic crew operated a local trip together for the first time. This experience provided them with an opportunity to reflect on their unique journeys within aviation and the similarities their personal stories share. Here is what a few of them had to share:
Captain Jesse B. – El Salvador
For Captain Jesse B., flying with an all-Hispanic crew was something he didn't think too much about when he began his aviation career. However, the recent experience he had is one he will never forget.
"I was surprised but excited," Captain B. said. "It was great to see all of us together and it felt rewarding to be a part of a community who supports each other when we see each other doing well, it makes me proud! Houston may seem small, but we are filled with people of rich cultures and I'm happy to be a part of that."
Captain B. was also glad to see a crewmember he had flown with before and who was from his home country.
"I've flown with Yessenia before and I am always excited because we are both from El Salvador," said Captain B. "When we first met I was surprised that I knew exactly which town she was from and that I've visited it before. I like knowing that even though we're almost 2,000 miles away from El Salvador that because of our jobs we can still connect and share our stories."
First Officer Julieta V. – Colombia
"It was a lot of fun to work with this crew and the only thing that made me sad was the fact that it was a local trip," said Julieta. "It excited me to see so many different countries represented in our crew. That was my favorite part, seeing our different cultures represented and showing others that it's possible to be a Latino, or Hispanic or whatever, and succeed in your job."
Becoming a pilot involved a lot of hard work and Julieta credits the lessons she was taught as kid growing up in Colombia. For Julieta, her culture strengthened her to stop at nothing until she had accomplished her dreams of being a pilot.
Flight Attendant Yessenia A.– El Salvador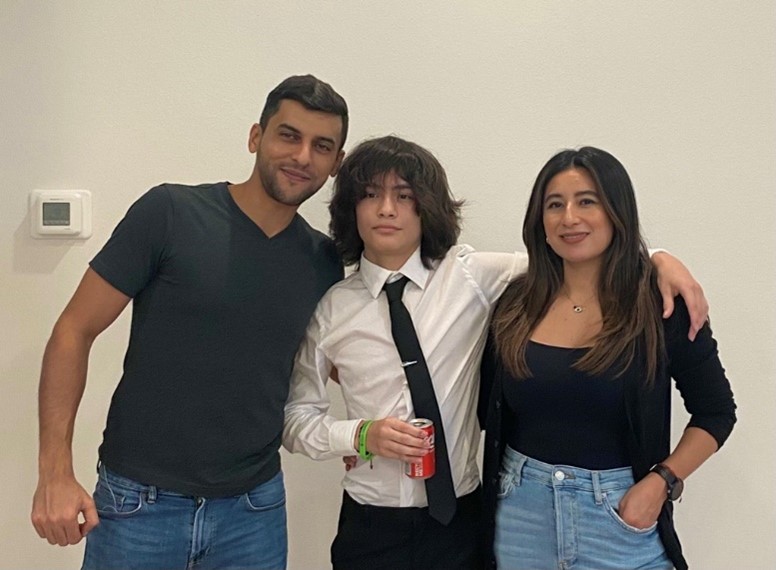 "The world of aviation is what united us," said Yessenia. "After our introductions and seeing how we work together, I was filled with so much pride to be on this trip. I loved seeing the diversity within SkyWest come together and it was a full circle moment for me."
Yessenia began her SkyWest career over 12 years ago and says it's a "lifelong dream come true." Growing up in a small town in El Salvador, she would recreate what she thought was happening on the handful of flights that flew over her town. Yessenia wanted to travel the world as a flight attendant. She knew that with hard work and sacrifice her dream would one day come true.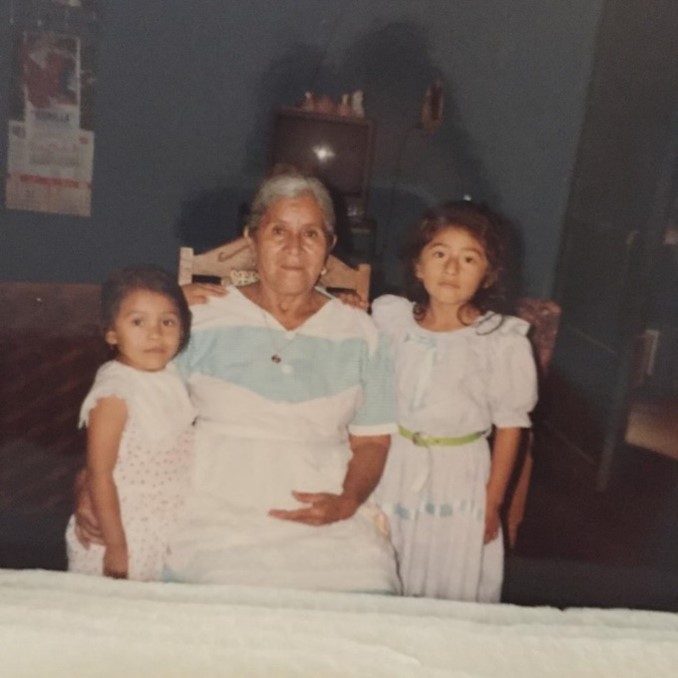 For Yessenia, SkyWest is exactly what she was looking for. She loves her job and enjoys meeting the diverse crewmembers she interacts with. She uses her travel privileges to visit El Salvador and takes her son to show him where she was raised. Her parents are also very proud of her career and still support her dreams of traveling the world.
"My parents sacrificed a lot for us to move to the U.S.," said Yessenia. "Because of them I got my opportunity to follow my dream. I drove six hours to attend my SkyWest interview, and I got a speeding ticket because I didn't want to miss my chance. It was stressful and fun, but I got the job!"