For some of our team, working at SkyWest Airlines runs in the family! We reached out to a couple members of the team to ask them about what makes their moms so great in their SkyWest roles and what they've learned as they've started their own SkyWest careers.
---
Laurie Robinson joined the SkyWest Customer Service team in 1999 and is currently a Customer Service Agents in Salt Lake City.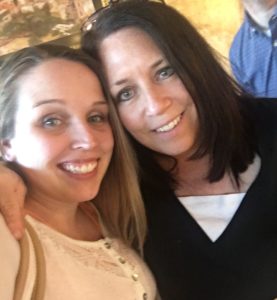 "My mom started working here when I was in fourth grade," said Laurie's daughter Amber Orr, SkyWest InFlight Standards Coordinator. "She is the reason I fell in love with the industry."
Amber was so inspired by her mom that she started her SkyWest career working in the customer service department with Laurie. Amber worked as a ramp agent while Laurie was in operations.
"It was nice to be able to go talk to her on breaks," said Amber. "And sometimes even steal her food."
When working alongside Laurie, Amber noticed some of the great qualities that made her mom such an excellent customer service agent.
"She is genuine and honest. She is very knowledgeable of the operation and her responsibilities," explained Amber. "She is able to make sound decisions in the best interest of all involved while always ensuring we maintain top of the line customer service and optimal performance for our teams and partners."
But Amber didn't end there. She went on to explain how much she admires her mom's ability to find balance between life, work and family; and says that her mom is her number one example in life.
"I remember as a kid she would do things that drove me crazy and I would think 'I am going to do things differently when I grow up'. Well, now that I'm 'grown up' I always think 'how did my mom do this?' I want to be like her," said Amber. "She has a big heart and I really do strive to be just like her."
---
Salt Lake City-based Flight attendant Kylee Jameson had already felt like part of the SkyWest family when she joined in InFlight team in 2011.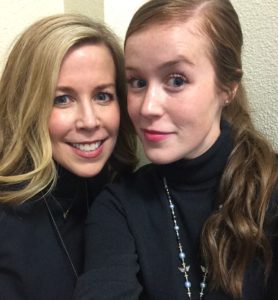 "My mom definitely inspired me to pursue my career as a flight attendant. It was very apparent how much she loved her job," said Kylee when asked about her mother, Diane Szubert, who joined the InFlight team in 1997 and is currently the Manager of InFlight Accommodations and Recruitment.
"I think the fact that my mom has a long background flying the line, and then worked hard to move up the company and never took that for granted really makes her the best at her job," Kylee explained. "She works really hard to give our team the best of the best and goes above and beyond time after time!"
When asked if they'd flown together before, Kylee explained that they've only worked one trip together, but that those were her favorite flights of all time. She would love to fly more with her mom, but she can't bid to match Diane's seniority!
"She is supportive, loving and always making me laugh. If I need her, she's there. No questions asked," said Kylee." I love when people say I'm a mini of her, because it's the greatest compliment. I am lucky to have her as a Mother and a Grandmother to my baby girl!"
---