Every day we have the opportunity to celebrate the diversity of the SkyWest team. As we continue to celebrate Pride Month, here is what a few of our people are saying about what the month means to them.
Matt Taft – General Manager Station, MBS
Seven years ago, Matt saw a SkyWest ad on a job site. He didn't have aviation experience, but did have a lot of background in customer service positions and decided to apply. Since he started his career at SkyWest, he has loved the diversity of our culture and seeing how we supports each other.
"For me, Pride Month means more than just supporting those in the LGBTQ+ community, but support for everyone regardless of their sexual orientation, religion, gender, race, national origin etc.," said Matt. "It's a month where I stand in support for equality for everyone; everyone deserves to be treated equal, and everyone deserves to be loved the same."
As the station general manager in Saginaw, Michigan (MBS), Matt has the opportunity to manage an amazing group of agents. He credits the diversity of his team as part of what makes them so fantastic.
Matt works hard to treat everyone on his team the same, and says they support each other and always have each other's backs. That support is his favorite part about leading the team and the main reason he's still doing it. Matt credits the SkyWest culture for the amazing group of agents that make up team MBS.
"My experience with SkyWest over the years has had many ups and downs, but the people at SkyWest and the support, love, and acceptance they offer is by far the most amazing thing I have experienced in my career," said Matt. "I believe every person we come across in life needs some kind of love, support, and acceptance and SkyWest offers that."
Sala Talamoni – Ramp Supervisor, SLC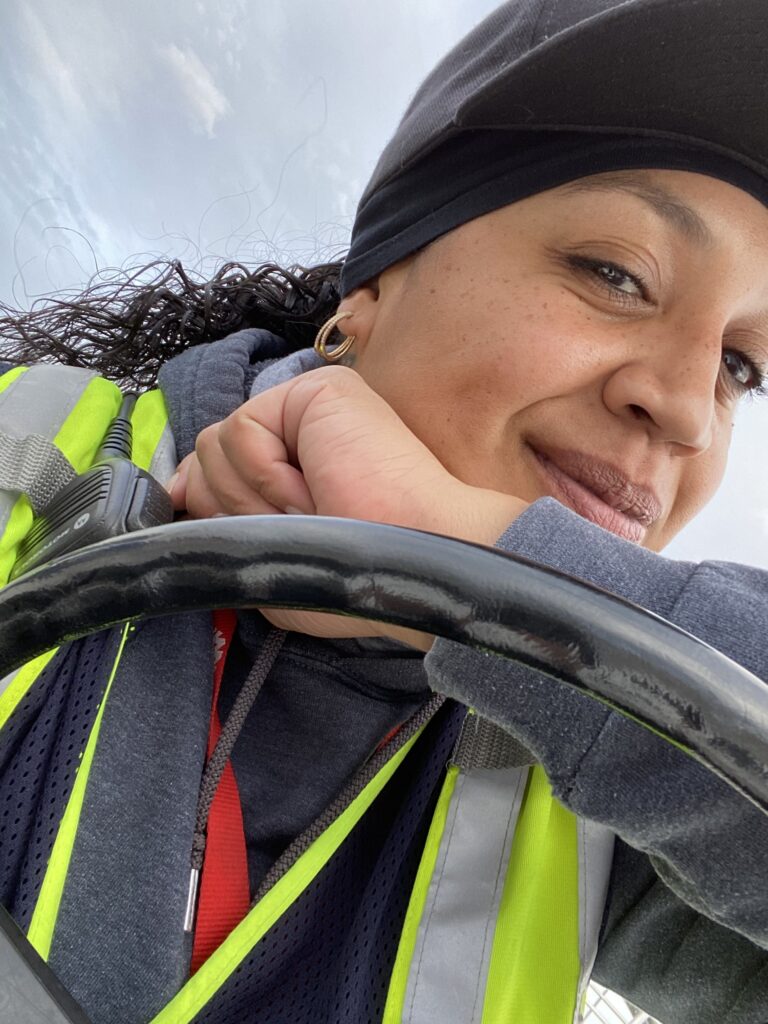 Next month, Ramp Supervisor Sala celebrates three years at SkyWest. She was very happy to share her thoughts on Pride Month and even happier that SkyWest recognizes our people throughout the month.
"Pride Month is a celebration of growth for our community," said Sala. "This isn't just a holiday for all of the LGBTQ+ community, this is a time to show everyone that we have a voice."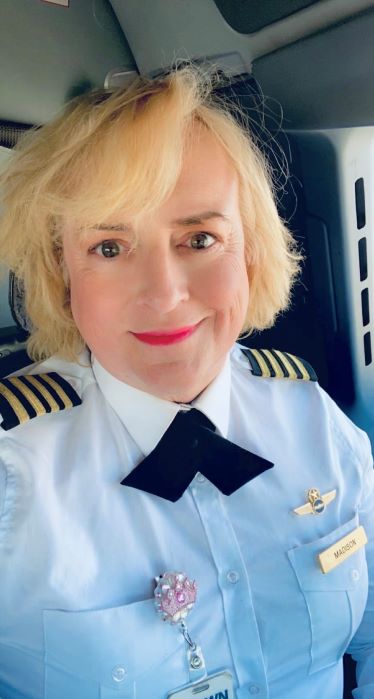 Madison Boylan – Captain ERJ, SAN

Captain Boylan started her SkyWest journey nearly 24 years ago. Last year, she decided to be honest with herself and everyone around her, especially her second family at SkyWest. She came out as a transgender woman and said it has been quite the experience!
"Transitioning at age 54 makes me a bit of a 'late bloomer'," said Captain Boylan. "I questioned whether I needed to reveal the dark secret I had hidden for my entire life, but ultimately I reached a point where I just had to."
Captain Boylan worried about rejection and was afraid she might jeopardize her ability to continue to pursue her lifelong love of flying and aviation. She's worked with many of her coworkers for decades and spent so many years of her life alongside them. SkyWest is like her second home.
Last August, she came out to her chief. She was pleasantly surprised that the response was to help get her started with the process. Her chief helped her get her preferred name changed that day and encouraged her to order the women's uniform. The company continued to help her every step of the way.
"More than just the logistical details, I give SkyWest credit for the acceptance they've shown me from the day I began this journey until now," said Captain Boylan. "Everyone has been so wonderful. I was afraid of rejection, but I have been met with nothing but acceptance, support, and help from everyone around me."
As she contemplated the response of her SkyWest family, Captain Boylan imagined that this month, her peers are hoping to celebrate both the acceptance and support from those around us and the joy we share in being our authentic selves.
"I volunteer as a mentor with the National Gay Pilots Association, and nothing makes me happier than being a representation of authenticity when I tell my story to others starting their journey," said Captain Boylan. "The local chapter for Women in Aviation International is starting up again and I look forward to pitching in and helping alongside so many wonderful women who share a passion for flying."
Steven Jennings – Instructor Ground InFlight, SLC
Steven grew up in a very small town in Oregon. He later moved to Eugene and then decided he was ready to move on and see what life had to offer (and he had an inner calling to see the world!).
Nearly four years ago, Steven was hired as a flight attendant. The SkyWest culture has allowed him to open up and grow, both personally and professionally. He is grateful for how accepting and loving the SkyWest family has been over the years. After meeting so many accepting people here, he realized how much he loved this career because of the rich diversity and culture.
"I think it's very important to work for a company that recognizes and celebrates your community of fellow LGBTQA+ people for who they are and what they bring to the table," said Steven.
Pride Month has several important meanings to Steven. It is a time he gets to celebrate and also a time to remember where he came from and how much he's overcome as a gay man.
"I think it's super important to remember the violence, hate, and suffering that our community has endured in the past and, unfortunately, continues to endure to this day," said Steven. "We've come a long way, but we still have so much further to go."
To join our diverse team, visit our job openings.