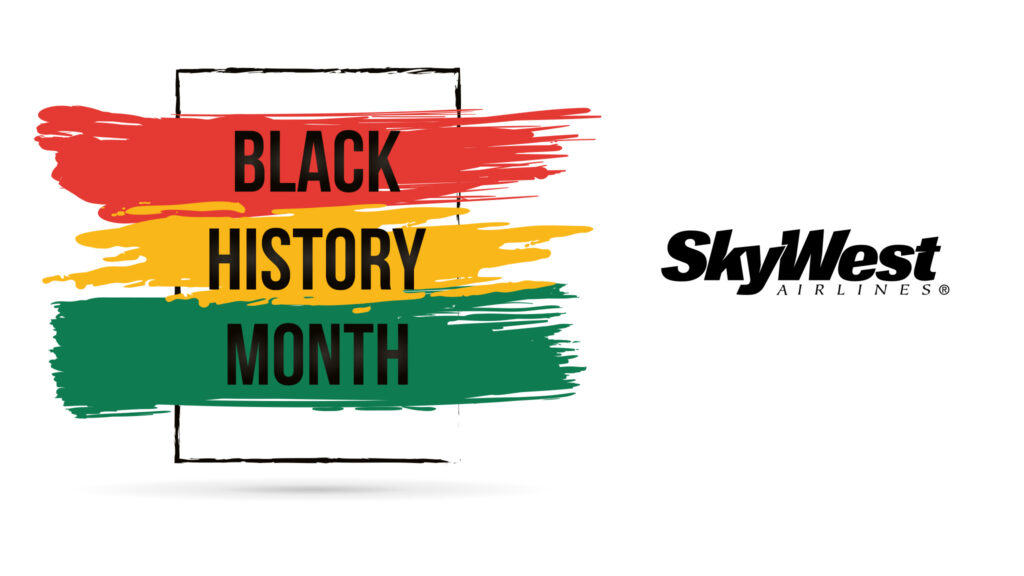 February is Black History Month and SkyWest is honored to recognize our Black employees who help make us the best regional airline in the industry.
Throughout the month, we will feature updates from employees across the operation Sharing their thoughts about what Black History Month means to them and how their culture and background have shaped their experience at SkyWest.
Lanshina Cooper – Flight Attendant, LAX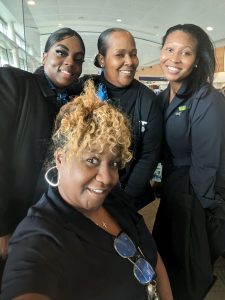 Lanshina has been on the SkyWest team for more than two years. She loves her job and is inspired by her history every day to be better.
"Everyone calls me Shawna and I'm also a Pro Standards member at SkyWest. I wear my wings high," she said. "I am proud to embody the SkyWest family and I'm proud to represent the diversity and inclusion here."
Her passion for travel and aviation helped her gain a greater love for her job and appreciation for everyone around her. When she saw the post for an upcoming Black History Month story, she could not miss a chance to share a photo that was especially meaningful for her in this month.
"I was on a sit in the San Jose airport, and I noticed two other crews around me," said Lanshina. "We started talking and we realized that we were all based in Los Angeles. One of us was most senior, the other I had started in training with, and the youngest in the photo had just graduated InFlight training. We were happy to be together and celebrating being on this SkyWest journey together."
For Lanshina, Black History Month means accomplishing the impossible.
"There was a time in America that black women were not allowed to do much," she said. "The women in this photo represent what we can do now, and the impossible that we've accomplished!"
Kevin Lindsay Jr. – Captain, ORD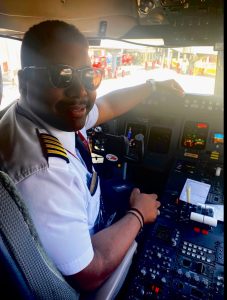 Captain Kevin Lindsay began his SkyWest journey over three years ago. Prior to joining the team, he was working a corporate job as a medical transport pilot. He was searching for another path on his flying career when a friend told him about a SkyWest interview in Atlanta, Georgia.
"I wanted to do more than what I was doing at my corporate gig," said Captain Lindsay. "So, I decided to do the interview with SkyWest and I'm glad that it worked out! A great part of joining the team has been meeting other Black pilots and uplifting each other. We're all professionals and we're supporting each other in a career that we all love."
Captain Lindsay's love for aviation began at a young age. He was inspired by many Black heroes of aviation but mainly Captain William Ronald (Bill) Norwood. He attended the same college as Bill and looks up to the work he's done for the Black community and for all Black aviators.
"Bill Norwood is someone who I saw myself in and he's the reason why I went to Southern Illinois University," said Captain Lindsay. "Black History Month is so important because of my story. I saw myself in Bill, a Black man who flew airplanes and was out making a difference. I knew that I would join him one day, and that I could make a difference too. That's what this month is all about, commemorating all the great things that Black people have done. It's about recognizing our history of contributions and the many who've shaped the world. This is our month to show everyone."
During this month, Captain Lindsay says we could all help improve Black visibility in aviation.
"Black communities need to see representation," said Captain Lindsay. "Outreach programs to these communities and HBCU universities is what we need to see more. Diversity isn't specific to aviation, we all know that, but if we could show more people that there are so many options in this field then we could truly see a difference. We need exposure and we need people to see themselves in us."
Yolanda Morgan – Flight Attendant, ATL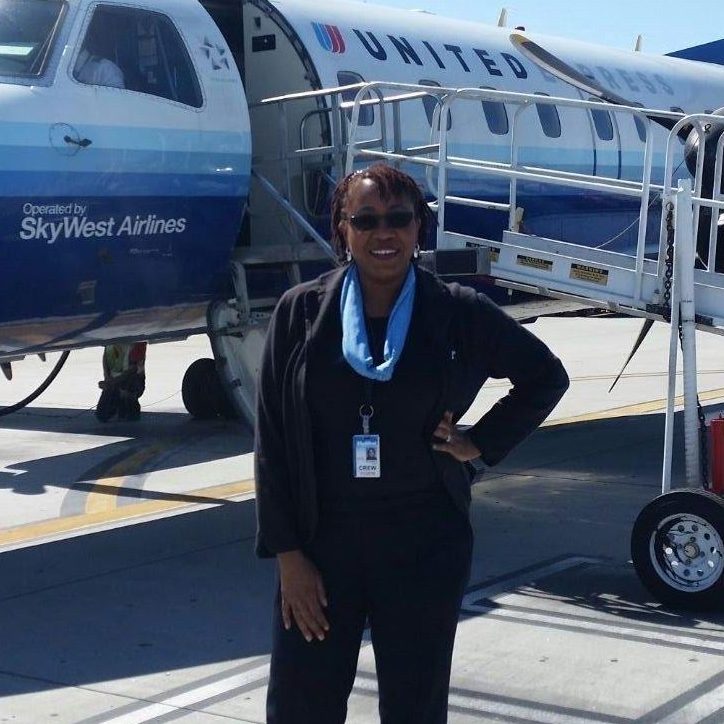 Yolanda knew she needed to love her job and that she wanted more adventure. After a friend pointed her to an ad for SkyWest, she applied and never looked back. She was excited to travel and to step away from a complacent job in corporate America.
"I wanted something different," said Yolanda. "I was working for the state of Utah in different capacities, but I needed more. SkyWest was something different and I've loved it! I've been here since 1999, and that should say something."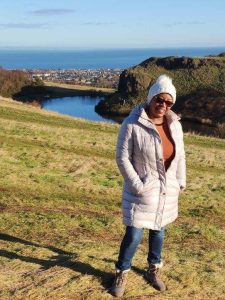 For Yolanda, Black History Month is a great reminder of the dialogue that is needed when people are curious to know more about being Black. She's excited and happy to share with whoever wants to learn.
This month also encompasses what Yolanda believes are the amazing attributes of a Black person: valor, Black greatness, accomplishments, and pride in being Black in the United States.
"It took time but I really appreciate the time SkyWest puts into acknowledging this month," she said. "There is always a learning curve and I feel that the company is progressing as they've taken the time to celebrate diversity and differences. I like it!"