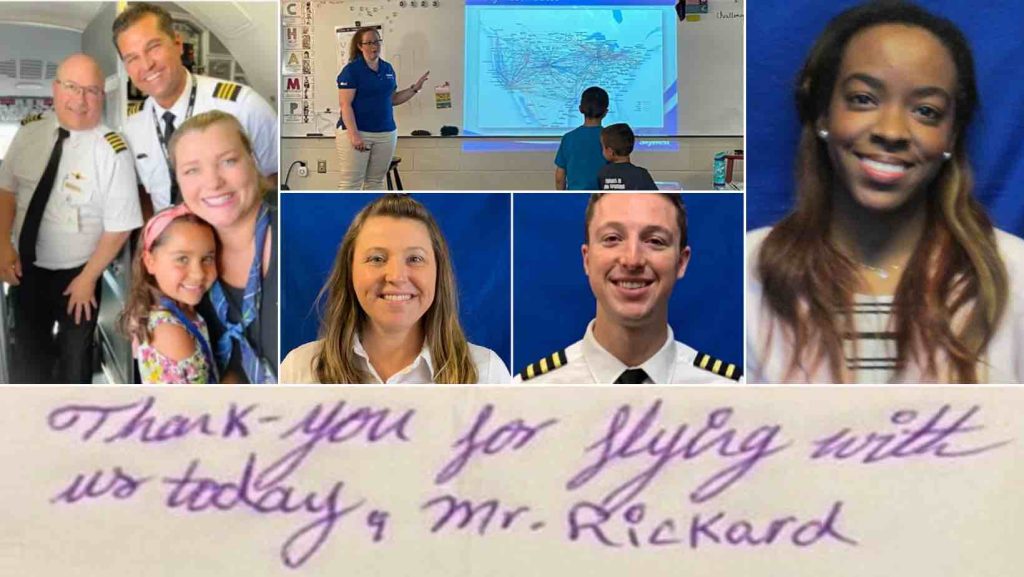 Happy National Compliment Day! We regularly receive emails, phone calls, notes and letters complimenting the incredible team we have here at SkyWest. Here are just a few of the messages we have received highlighting the care and service our people have provided: 
---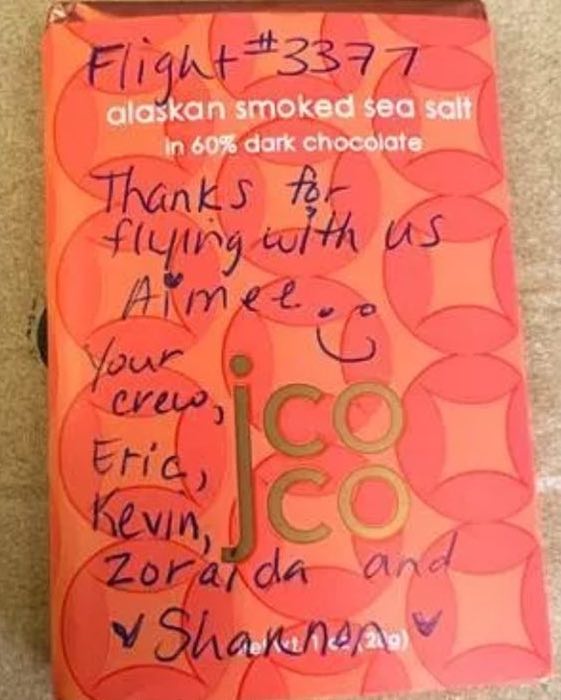 Flight 3377 Crew
My four-year-old daughter and I were on flight 3377 from San Jose to San Diego. When we boarded the plane we were sad and full of emotion because we had just said bye to my parents at another gate. They were heading back to India. Both of them are in their late seventies and their health is not good at all. Consumed by the emotion, and not thinking clearly, we had left my daughter's backpack at the gate and boarded our flight. When we got to our seats, I realized we didn't have her bag. I let the flight attendant, Shannon, know and she actually offered to watch my daughter while I ran back to get the bag. I was floored at her kindness! I got the bag and re-boarded the plane to find the pilots, Eric and Kevin, in the flight deck talking to my daughter and showing her around with Shannon. I was almost in tears at the kindness! And as a father of a daughter, who wants her to believe that she can be anything she wants to be, including being a pilot, I appreciated just how AMAZING these two pilots and Shannon were! As if that weren't enough, upon take-off, Eric made an announcement welcoming us by name, and Shannon brought over a bar of chocolate from the crew. 
This crew had no idea about what we were going through with our family, but they made such an impact on us, and especially on my four-year-old daughter. For a little while, they took away her sadness from saying goodbye to her aging grandparents, and made her appreciate and enjoy the incredible kindness of your staff.
---
Mason City, Iowa (MCW) Team
Rave to the United Airlines crew at MCW. Had a 1.5-hour delay taking off due to mechanical. They explained everything, made anxious passengers feel calm, and gave complimentary water and snacks while we waited. When the green light was given, they got us on the plane and got the flight out in record time.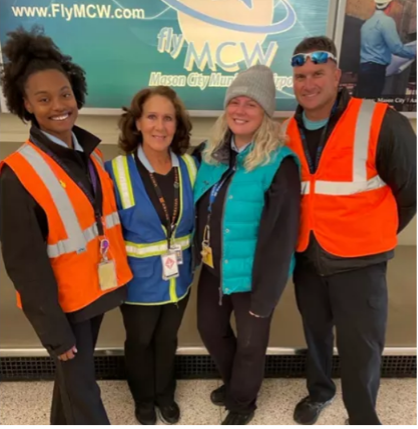 ---
Flight Attendant Rebekah M.
Our experience on this last flight with our flight attendant, Rebekah, was extraordinary! My wife and I were upgraded to first class and our adult son, with learning disabilities, sat alone in coach. The three of us decided to do this as he wants to be independent, and this was a good chance for him to fly independently – 10 rows behind us. My son was super nervous, and my wife and I were frazzled. Rebekah read the situation, gave him an extra snack, checked in on him, and ferried messages back and forth. She respected his desire for independence but also provided a safety net for him. No one told her about his learning disabilities and a lot of people can't see it because he is really good at hiding them.Rebekah assured us that this was just part of her job. I'm a teacher and I hear what she is saying, but this was way beyond what we can reasonably expect. This experience made a huge difference on our flight, our day, and the entire trip.
---
First Officer Justin S.
I would like to recognize one of your SkyWest Pilots. His name is Justin. He assisted a wheelchair passenger who was pushed to the wrong gate. He happened to be at A6, where the passenger was pushed to but she really needed to board and fly out of B5. He pushed her from A6 to B5. He didn't have to push her but he did. I appreciate his willingness to assist.
---
Flight Attendant Grace C.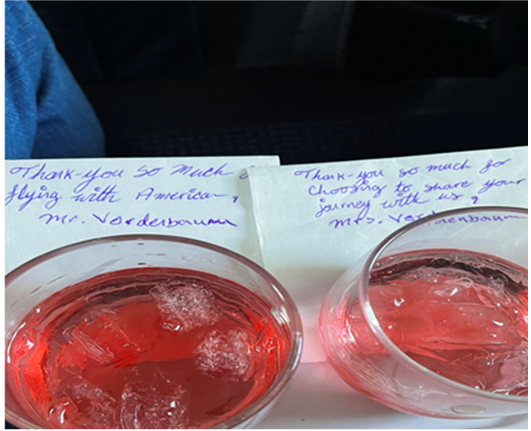 I want to recognize one of your flight attendants, Grace C., for the unique and personal approach she took to say, "Thank you."
Boarding my flight was routine as usual, I found my seat and sat down. Once in the air, the flight attendant took drink orders and served them to us as usual. Time passed and I happened to look down at my napkin and noticed handwriting. Of course, I was curious, and I picked it up to read…I was curious and motioned to the flight attendant and asked if she wrote the note. She told me that she had. I was stunned. I informed her that in all my years of flying, this was the most personal, and unexpected approach I had ever seen. The fact that she took her time to write a note on every napkin is above and beyond, and should be recognized. I am hoping that Grace knows that I appreciate the outstanding approach to customer service.
---
SkyWest OCC Team
Thank you to the SkyWest OCC team for sharing their expertise and helping to get our students excited about aviation! Our K-5th graders were taught weather patterns and helped make clouds with a hands-on experiment. What a great way to share the love of aviation with our kids.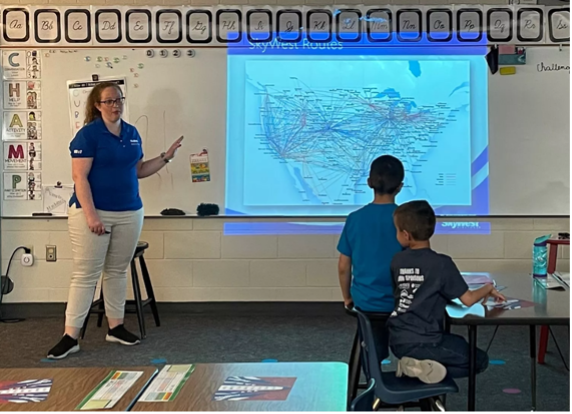 ---
Every day our amazing SkyWest teams are providing exceptional service to thousands of passengers on more than 1,700 daily flights. If you're ready to join our team, click here to see the open positions that are available right now.