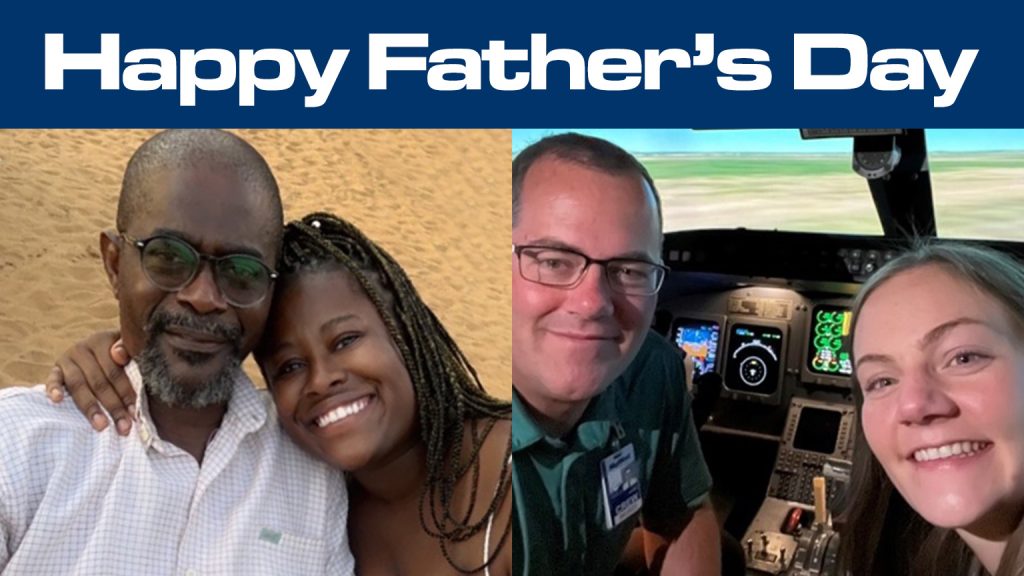 Lexi K. – CRJ First Officer (SLC)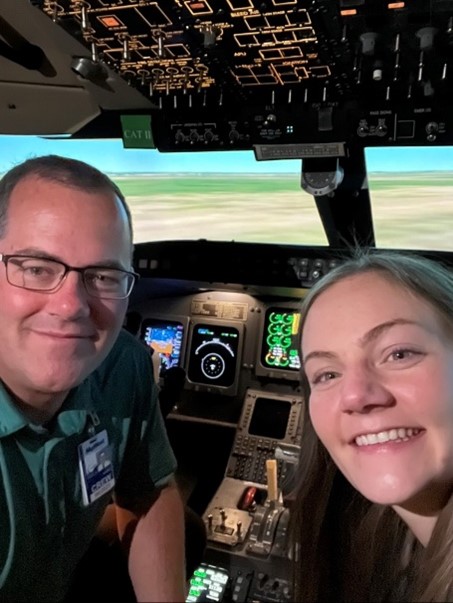 "My dad has been my inspiration to fly since I was a little girl. My brother and I both chose to become pilots because of him, and we were lucky enough to be trained by him and fly together here at SkyWest.
"Growing up with my dad's flight privileges is the reason I enjoyed traveling, but I didn't know that I wanted to become a pilot. I even attended college to study another major and it wasn't until I almost completed my bachelor's degree that I finally took a discovery flight and realized that I needed to be in the skies. Joining SkyWest and being able to train with my family and eventually work in the flight deck with my dad has been really cool. Flying with my dad gets me really excited for my future in aviation and inspires me to do as much as I can with my career."
Gabbie S. – Flight Attendant (ORD)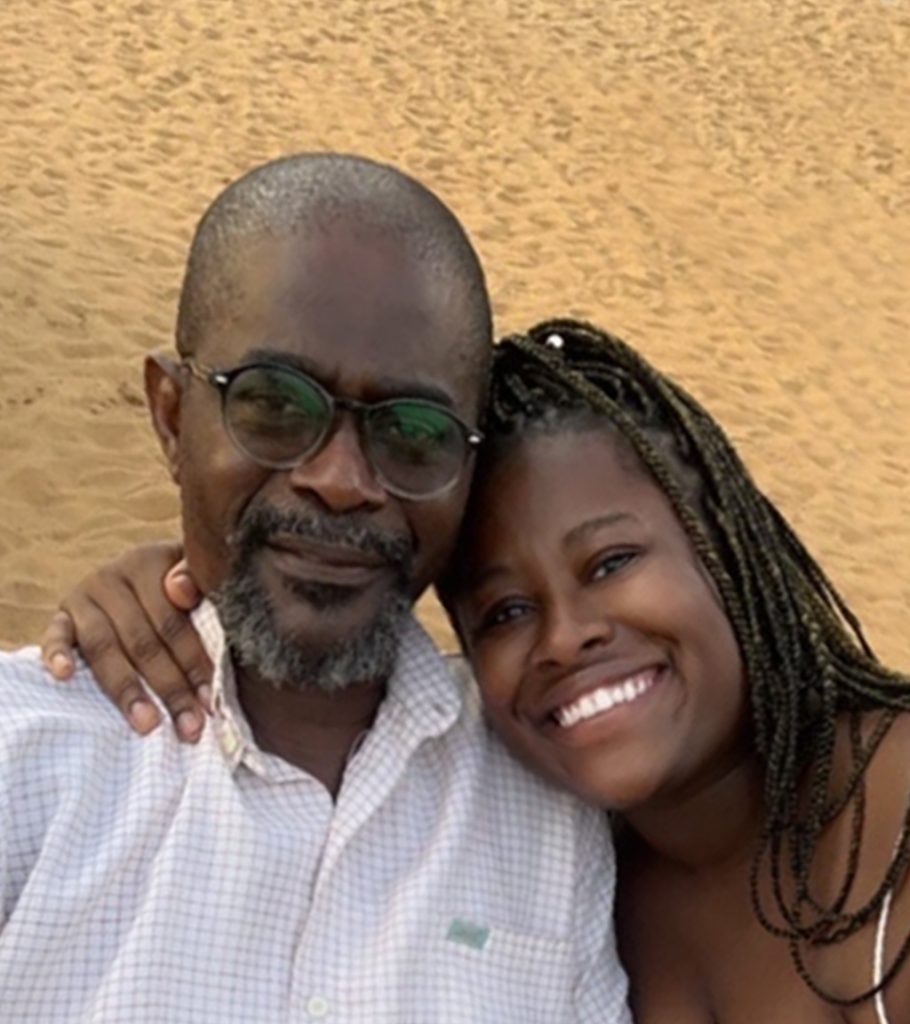 "Happy Father's Day to the most impeccable person I know, my dad Cllr. S. He's done and continues to do so much for my siblings and I, and we'll never be able to fully share with the world his greatness.
"My dad put his law career on hold to move us out of Liberia, a war-torn country at the time, to America so that we could have a better life. I will forever cherish the sacrifices he made for my family. His determination to create a better life for us, and for those around him is reflected in the current work he does as a one of Liberia's top lawyers. My dad inspires me to do better, and to become the best person that I can be. He's taught me to help and care for the ones I love.
"Dad, I love you past the stars and back, you will always and forever be my superhero. I love you papa."
Happy Father's Day to all our SkyWest dads and to the fathers who helped inspire us to follow our passion to be part of the aviation industry!