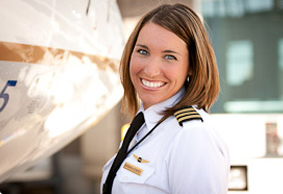 Imagine having a job you love that also gives you access to more than 177 cities across the US, Canada, Mexico and the Bahamas! Each day SkyWest and our amazing teams help more than 60,000 travelers get to destinations across North America. And although our system spans from coast to coast, our workforce is even more diverse than our route map. It's obvious to those both inside and outside our team, something's different at SkyWest.
We operate in a customer-focused, team-based environment and provide limitless opportunities for dedicated individuals to move their career in positive directions. Those on our team also have a chance to work with some of the best professionals in the airline industry and enjoy world-class benefits.
Our Guiding Principles
• Health and Safety First
• Excellent Service and Quality
• Personal and Operational Reliability
• Fairness and Consistency
• Respect and Teamwork
• Personal and Corporate Integrity
• Superior Profitability & Efficient Use of All Resources
Visit us this November in one of these convenient locations to learn how you can become a pilot or flight attendant at SkyWest Airlines!
Nov. 9 Salt Lake City, Utah (pilot job fair) Click Here
Nov. 15 Dallas/Ft. Worth, Texas (pilot job fair) Click Here
Nov. 19 San Francisco, Calif. (flight attendant group interview) Click Here
Nov. 21 Denver, Colo. (flight attendant group interview) Click Here
Nov. 23 Camarillo, Calif. (pilot job fair) Click Here
Click here for more information about these events and to find out how to apply.