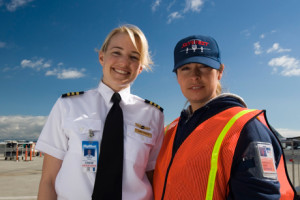 What sets SkyWest employees apart and makes the airline such a great place to work? All of the people who absolutely love what they do!
"I love the attitude of the people I work with. Everyone seems to really enjoy working here and makes it enjoyable to come to work. I feel proud to be a SkyWest pilot!" – Michael Larsen, first officer
"My friends at the dental office I worked at thought I was crazy to want to change careers and be a flight attendant!!! I love my job, the schedule and good friends and professionals I encounter every work week." – Kenna Davis, flight attendant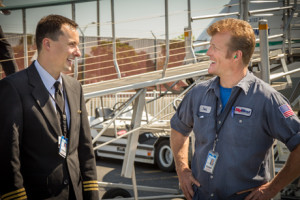 "I love SkyWest because of the people I get to work with throughout the system. The people are what make SkyWest so great!" – Gwen Carter, customer service
"It's wonderful being able to say that I truly love going to 'work'! We have such wonderful people!" – Sarah Bliesath, captain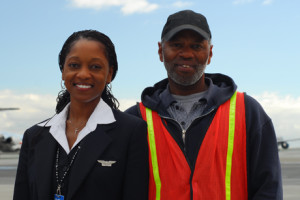 "I love SkyWest because it has that small company feeling." – Robert Anderson, mechanic
"I love the energy that SkyWest agents bring to the company. Everybody is always smiling and willing to help, and it makes you feel at home and part of their family. They are the greatest." – Rosemary Pierce, customer service
And this is just a few of the more than 10,300 aviation professionals who are proud to work at SkyWest Airlines. Happy Valentine's Day!