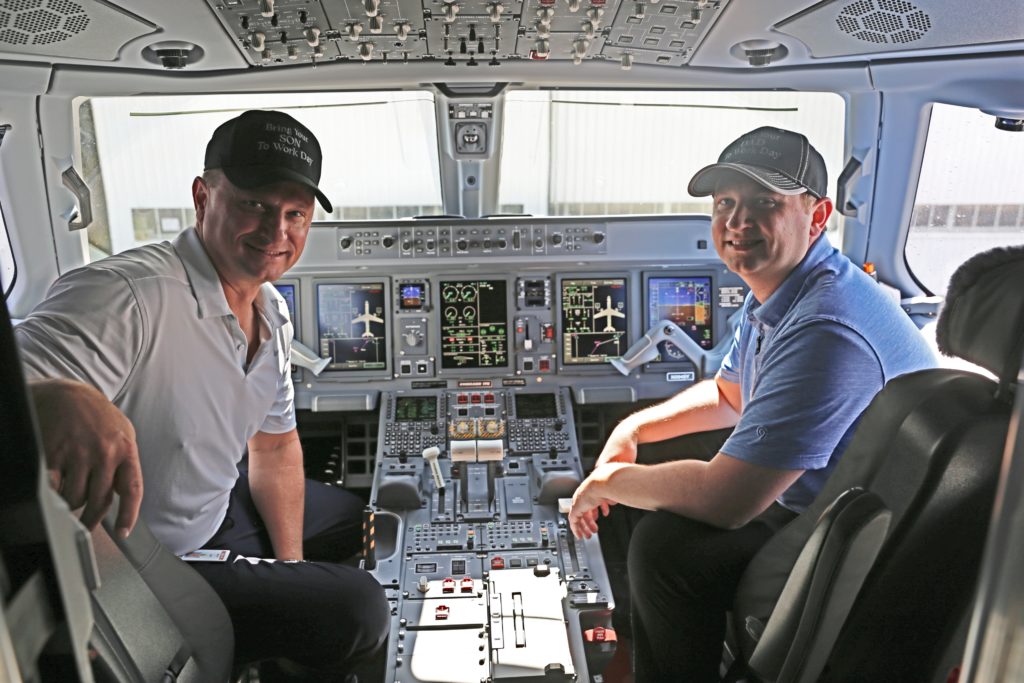 "Roger that Dad, … I mean Captain."
Brent Wilson, a SkyWest pilot and manager of aircraft operations, along with his son Michael, a newly-minted first officer, recently saw their dreams come true when they operated their first flight together.
It was a special moment for both SkyWest employees as the father-son duo took delivery of one of the company's newest E175 aircraft at the Embraer factory in Sao Jose dos Campos, Brazil.
"It was an amazing experience and such a great moment for me and our family," said Michael. "It's something we'll never forget."
"It was a blast and really proud moment for me," added Brent. "I wasn't sure we would ever get to fly together. We always talked about it and wanted to, but when Michael first started flight school our schedules never worked out. Then he had some health issues come up and had to take a break. Then with my position without a regular flight schedule we didn't think we would ever get this opportunity. So to be able to do something like this is truly amazing."
The day before they left – with the aircraft getting its final checks at the factory – Brent and Michael got to spend some quality father and son time together and experience some of the Brazilian culture.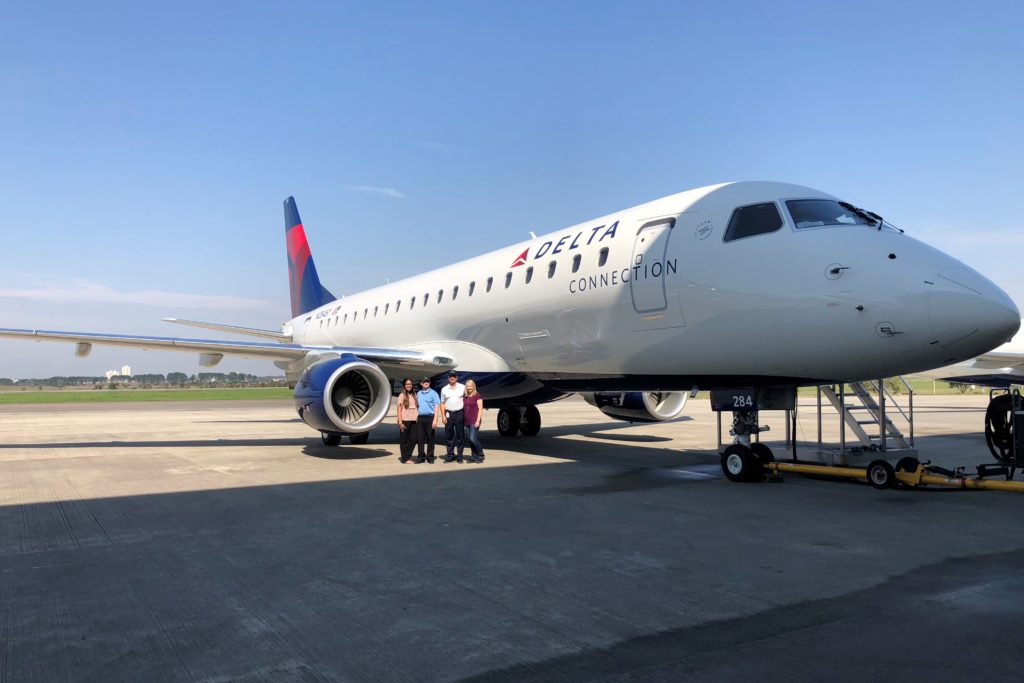 "We didn't have a lot of time, but we were able to go to the beach and also try some new food," said Michael. "It was a great cultural experience and lot of fun."
The morning of the aircraft delivery, Brent surprised Michael with a gift. As they pulled up to the factory, Brent handed Michael a hat that read, "Bring Your Dad To Work Day." He then showed him the other hat that read, "Bring Your Son To Work Day" to which they both wore proudly.
"We went all out," Brent said, jokingly. "It was just something fun to do and everyone loved it and thought it was the coolest thing ever."
For Brent, the delivery marked a major milestone for him as it was his 50th E175 pickup in Brazil.
"When I got home I looked at my passport and all the stamps I've gotten over the years and told everyone 'I'm going to need a new passport soon,'" he said, laughing. "But it's been fun seeing all the new aircraft SkyWest has taken lately and we keep getting more."
With a fleet of 453 aircraft and counting SkyWest continues its dominance as the leading regional airline with more new aircraft and domiciles than any other regional carrier.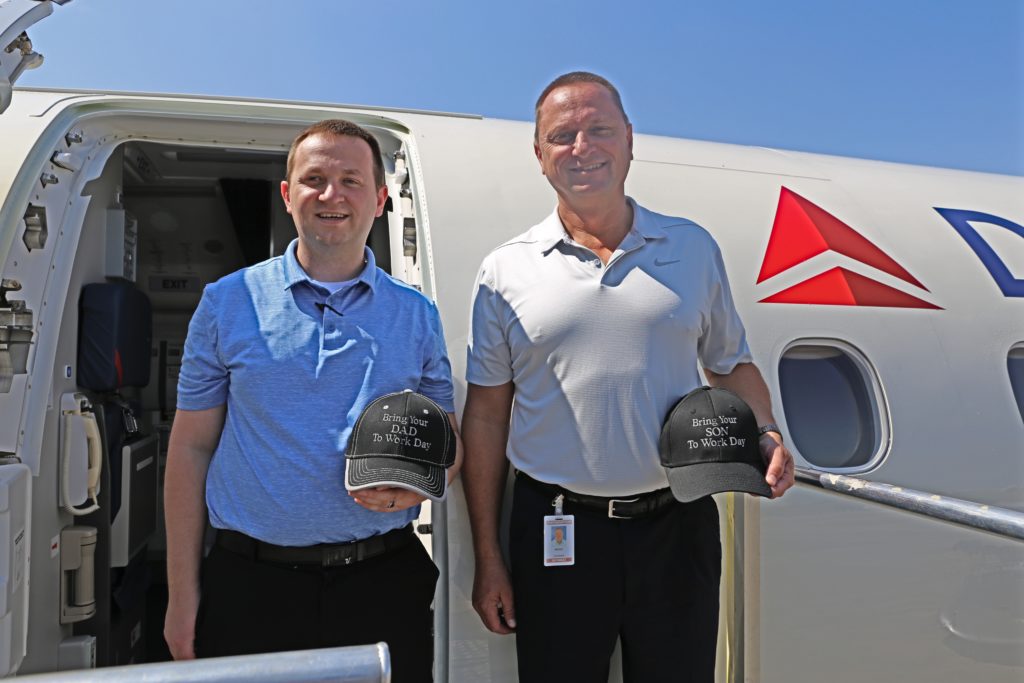 "It's the place to be," said, Michael. "Not only does SkyWest have a great reputation, but the quality of life along with its new aircraft and domiciles just makes sense. The training is world class and is structured really well. I have friends in other programs who aren't even out on the line yet. I keep reminding them that they should have come to SkyWest."
For Michael, his love of flying first started when his dad invited him on a quick trip to drop off a plane to that needed repainting and to pick up the newly-painted jet from the facility in Roswell, New Mexico.
"It definitely sparked my interest for sure," Michael recalled. "I got to ride in the jump seat and see the whole operation. I just fell in love with it."
"Michael decided that night that all we (pilots) do is push buttons and so he wanted to have an easy job like that when he grew up," Brent said joking. "So he decided to join the team and I couldn't be happier."
The two made the 6,000 mile journey back from Brazil, joking along the way.
The long journey required a few stops; after taking off from Embraer's factory in Sao Jose dos Campos, the two flew to Manaus, Brazil; San Juan, Puerto Rico and finally to the United States, landing in Fayetteville, Arkansas before arriving at SkyWest's hangar in Boise, Idaho to complete the delivery. Both Brent and Michael alternated flying each leg and held a friendly competition between the two.
"We were laughing and joking about who had the better landing," said Michael. But just to set the record straight, I had the better landing," he concluded with a smile.