Hispanic Heritage Month begins Sept. 15 and we are excited to hear from several SkyWest team members whose stories and accomplishments pay tribute to their culture.
Christina Alvarez – Flight Attendant, FAT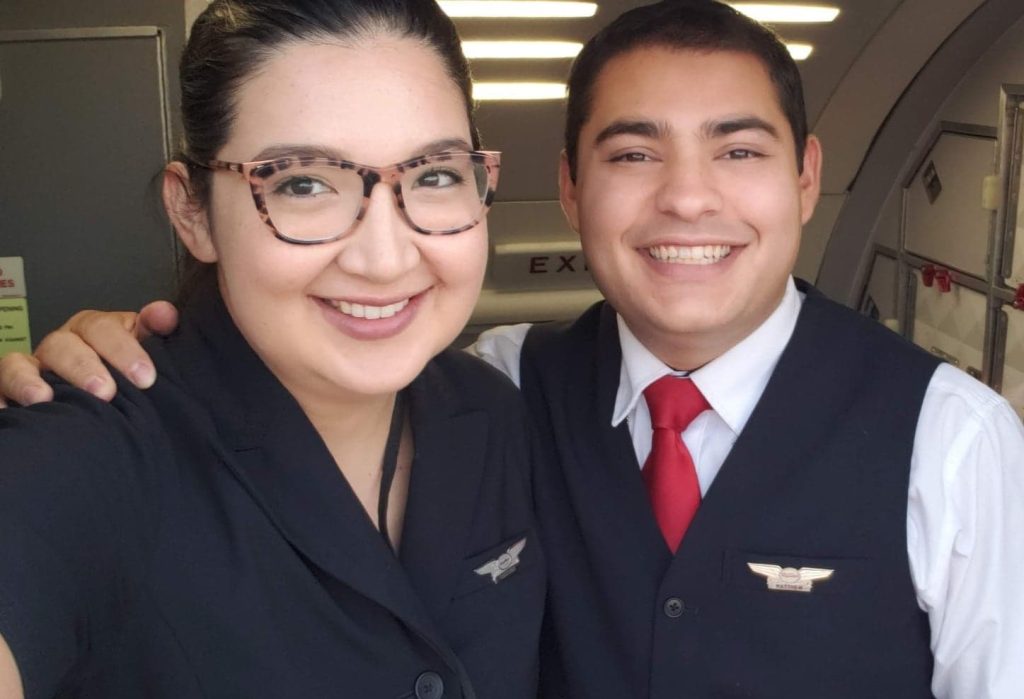 When she was eight years old, Christina Alvarez flew as an unaccompanied minor to her parents' home state of Jalisco, Mexico. In an effort to help her remember her roots, her parents saved money to be able to send Christina to visit extended family for a whole summer.
"I remember looking out the window in amazement at how quickly we left the U.S. and crossed into a whole different country," said Christina. "I couldn't wrap my mind around it, but I did know one thing: after being cared for by the helpful and kind flight attendants, I wanted to be like them one day."
That dream stayed in the back of Christina's mind for many years. She was the first in her family to attend college, but even as she walked across the stage at graduation, she still didn't know what career she wanted to pursue outside of aviation or travel. A week after graduation, she took a chance at a SkyWest interview at LAX. A few months later, she received her wings.
Now, more than six years later, Christina has traveled throughout much of the United States and Mexico, including places she had never heard of before. She has also helped her parents travel back to their home country.
"I never would have imagined I'd be giving back to them in such a way," said Christina. "I also met my husband during training and we went on our "babymoon" in Puerto Vallarta (PVR), a beautiful beach city just a few hours from where my grandparents still live."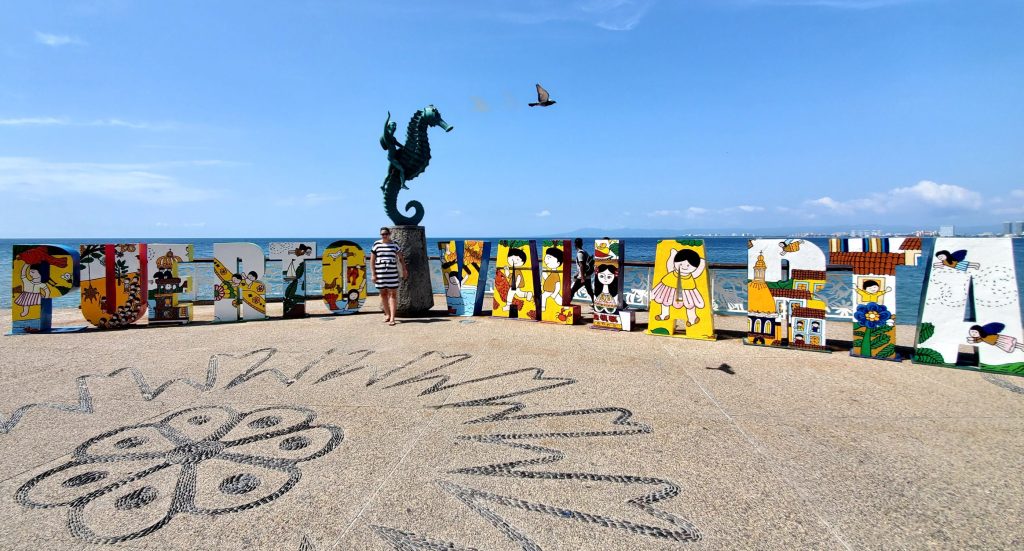 Every time she helps someone who only speaks Spanish and needs guidance on finding their connecting flights, she is reminded of her family. She is proud to be a part of their travel memories.
"It's really amazing to me that aviation has given me the opportunity to embrace my Hispanic heritage while simultaneously learning more about the country I was born in," she said. "I'm forever grateful and 'bendecida' (blessed)."
Joseph Hearn – CRJ First Officer, ORD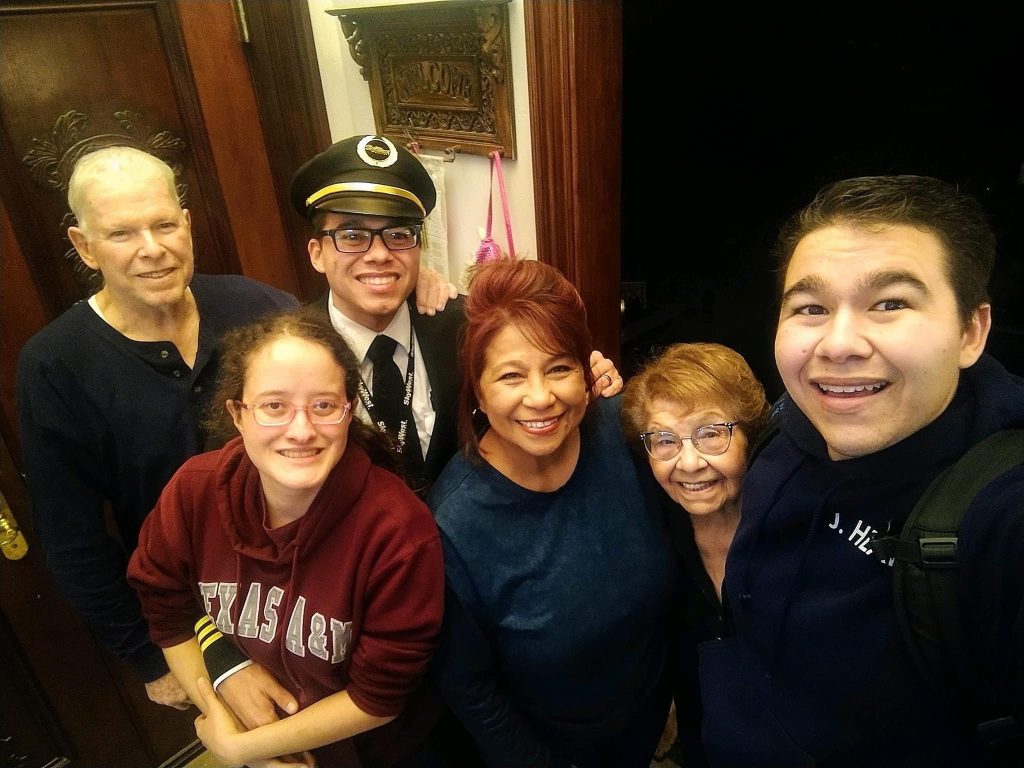 When Joseph Hearn was a certified flight instructor, he was preparing to take the next step and was exploring which regional airline to join. SkyWest checked all the boxes for what he was looking for: career progression, numerous bases, and financial and operational stability. He had also grown up on the West Coast and always had a positive experience when flying with his family on SkyWest-operated flights. So naturally, SkyWest seemed like the place to start his airline career and he joined our Pilot Pathway Program as a cadet in 2017.
Hispanic Heritage Month is a time for Joseph to reflect on his heritage, and also a time to celebrate it. He is a first-generation American, born into a multiracial and multi-cultural family. He takes great pride in coming from a family of immigrants. His mother, aunt, uncle, and grandparents immigrated to the U.S. from Colombia in 1960, and currently reside in his family home in North Los Angeles.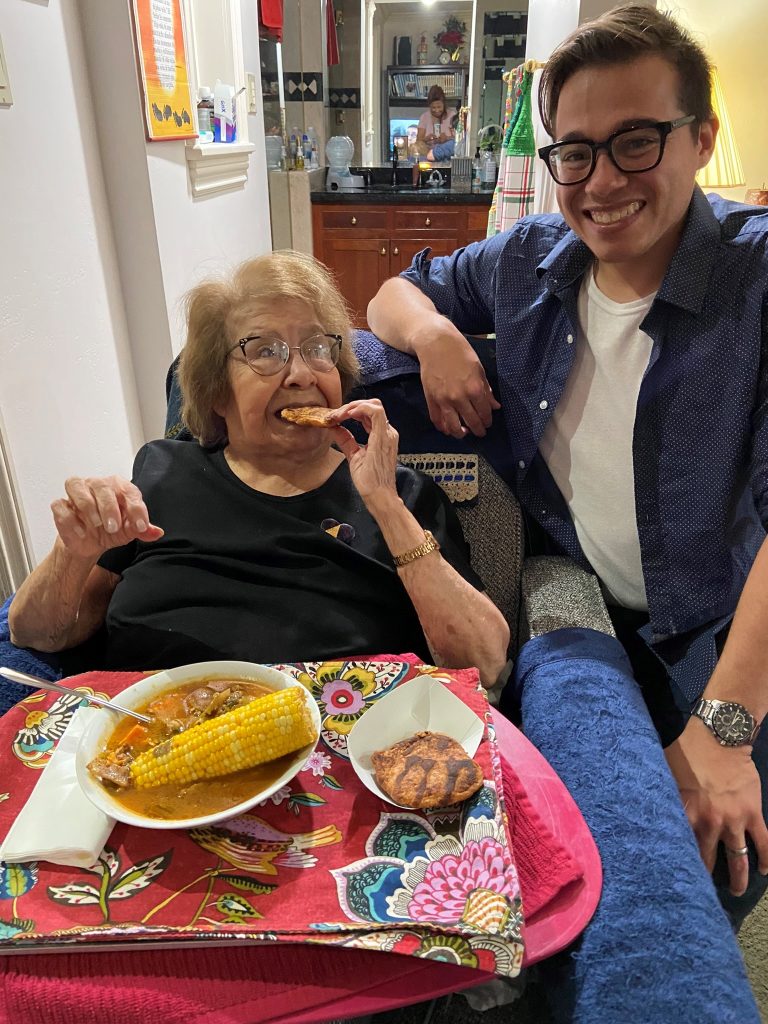 "The influence that my parents and Abuela (who just turned 95 in June) have had on my brother and I has made me have more respect for my background, and more appreciation for my family's humble upbringings," he said. "Every time we are all together it's a mini celebration. In Hispanic culture especially, family is a gift that is to be celebrated."
Joseph said the celebration isn't just during Hispanic Heritage month either! Every time his whole family is together, they all eat homemade Colombian food.
"My Abuela and I have a cook-off making our own Sancocho, a traditional Colombian meat and vegetable stew, served with Arepas," he said. "And we enjoy each other's company and cherish the time together."

He believes SkyWest is a reflection of that. He loves being able to come to work every day and to meet new people from different backgrounds and cultures. He's had the opportunity to visit 14 countries and learn so much in terms of cultural diversity. Joseph appreciates the effort SkyWest makes not just the customers they serve, but more importantly with their employees as it gives them the opportunity to be themselves regardless of their backgrounds. "SkyWest is made up of people from so many different backgrounds, and the way in which they can get so many diverse people to be able to work together as a team is incredible," he said. "I think that is what makes SkyWest's culture stand apart."
To join our standout culture, visit our careers page today!