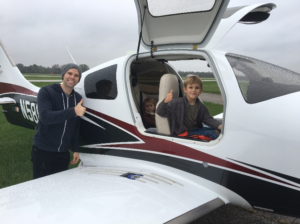 On top of providing crews with some of the best flying opportunities in all the industry, SkyWest Airlines is proud of the culture of teamwork that extends across the 13,000 aviation professionals at the airline. And that team spirit was on display as SkyWest people at hubs across the country organized fly-in picnics for employees and their families.
Crewmembers in Seattle, Portland, Minneapolis and Detroit hosted events where those in attendance were able to fly the open skies as pilots brought in their personal aircraft and gave sightseeing rides. Additionally, everyone shared excellent food and great company.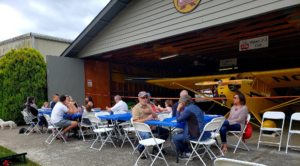 During the events, SkyWest leadership joined in the fun with COO Mike Thompson, Flight Ops VP Tracy Gallo, InFlight VP Sonya Wolford and more leaders attending the fly-ins.
"I love SkyWest," said PDX flight attendant Elaine Hergert. "Who has a company picnic and gives airplane rides to kids? So awesome! I love my job."
These fly-in events are just one of the many examples of how SkyWest people create a culture of teamwork and success for employees and their families.
To learn more about becoming a part of our team, click here.