Applying and interviewing for a new job can be a challenge. To make things easier, members of the SkyWest recruiting team put together seven simple tips that will help a candidate stand out: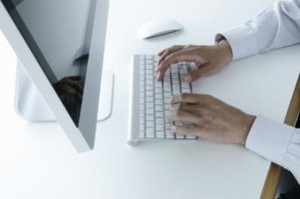 Clear, Specific Resume: A resume should be catered for a specific job; a pilot resume is going to look different from a ramp agent resume. Keep things short and ONLY include applicable information. Recruiters often screen hundreds of resumes and those that are the most successful include current contact information, work history (with an explanation of any gaps), education (college degrees are preferred) and current flight hours for pilot applications.
Assessment Questions ARE Important: Specific assessment questions attached to the application are an important tool used to screen and find the best candidates for a position. Take time to think through any answers and always be specific. Recruiters tend to lose interest when questions are answered broadly.
Professional One-Way Video Interviews: SkyWest, like many companies, uses one-way video interviews to learn more about candidates during the screening process. They should be treated like a face-to-face interview. Here are some tips to make a one-way video interview a good experience.
Be Timely: When a candidate follows instructions and pays attention to detail, it tells the recruiter that they are motivated. Completing tasks like a video interview or homework assignment soon after being asked is a high indicator of an applicant's work ethic and can help them have a leg up on the competition.
Prepare for Face-to-Face Interviews: After making it through the initial screening and being invited to a face-to-face interview, applicants should take some time to study the duties and qualifications of the job, as well as information about SkyWest. Recruiters are assessing whether a candidate is a good fit for the position and doing some research about the position and the company will help. For the interview itself, dress appropriately and make eye contact when answering questions. Candidates should also be specific with any answers and take time, when needed, to provide an answer that will show the recruiters more of who they really are.
Be Genuine: Talking around a question in an interview or stuffing a resume with fluff words and sentences will not help candidates stand out or show our recruiters who they really are. Being genuine and specific in each stage of the screening and interview process will help applicants be more successful.
Be Positive, Approachable and Friendly: These qualities can help an applicant connect with a recruiter and also ties in with SkyWest's culture, which focuses on working together. Hiring those who exemplify these qualities continues to strengthen SkyWest teams across the country and overflows to the millions of passengers who are boarding SkyWest flights every month.
To start putting these tips into practice, check out all of the positions that are currently available at SkyWest by visiting www.skywest.com.