SkyWest pilot Claudia Liu and flight attendant Joel Larimer share what Asian American and Pacific Islander Month means to them and how their culture and background has shaped their experience at SkyWest.
CRJ First Officer Claudia Liu did not follow the "typical" path to becoming a pilot.
"I was always interested in art so after high school I attended the Rhode Island School of Design, majoring in Apparel Design," she said.
After working in the fashion industry for three years, she decided it was time for a change. Her mom suggested she apply for a pilot cadet program with Eva Air in Taiwan.
"Growing up in Taiwan it was almost unheard of for a female to become a pilot," Claudia said. "My family is pretty traditional and I had some family members who did not approve or believe I could become a pilot."
Despite it being such a big change, Claudia decided to apply and immediately found that she loved flying. She eventually moved to California as she was building up her flight hours and earned her CFI.
"For me, the path to being a pilot was not easy. I had no basic knowledge or foundation of what it takes to become a pilot," said Claudia. "There were many times where I questioned myself and wanted to give up. I am so glad I pushed through it."
One thing that helped the process was the friends and supporters that Claudia met along the way, especially Michelle Lee. While they met in flight school, both are now flying at SkyWest. Michelle is a CRJ captain based in LAX.
"Ever since she upgraded to captain I have been looking forward to the day when we would be able to fly together," said Claudia.
That chance finally came this past December when the two women were able to bid on the same trip.
"It was such a cool experience," said Claudia. "In my experience it's rare to see two female pilots in the flight deck and even less common to see two Asian female pilots. I really hope it will inspire and encourage other Asian females to consider becoming a pilot."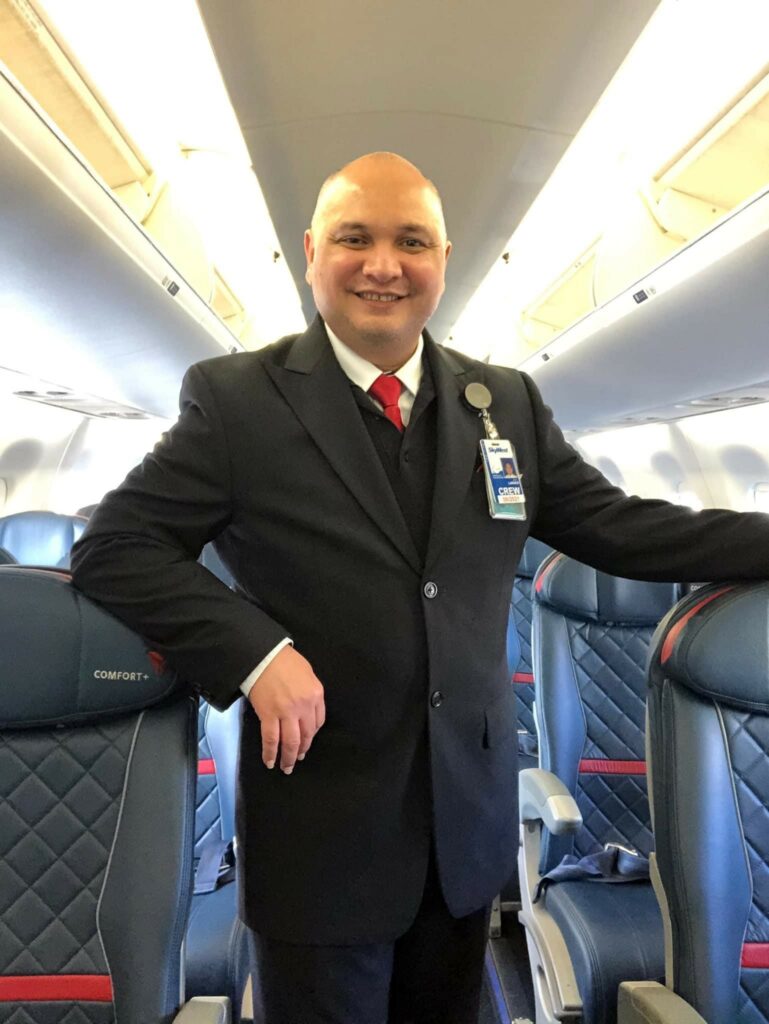 Joel Larimer – Flight Attendant, SEA
After moving from Guam to the United States in 2003, Seattle (SEA) Flight Attendant Joel Larimer fulfilled his dream of becoming a flight attendant.
"It was always something that I wanted to do," he said. "I went to a SkyWest open house with a friend, ended up getting hired, and the rest was history."
For the past 16 years, Joel has been a fan favorite 35,000 feet in the air as he sings, dances and helps provide a great travel experience for passengers. Several frequent fliers have on his route have nicknamed him "jukebox" because he's always singing on the plane.
"It's a great way to break the ice, cheer people up and it's a great conversation starter too," said Joel. "A lot of people then ask about my background and it's great to be able to share my culture, customs and traditions with them."
Sharing his culture goes beyond just talking with passengers or making famous Chamorro food dishes for coworkers. It's about informing, inspiring and helping to connect the world.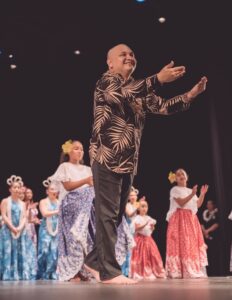 "Everyone has something to contribute and it's important that we appreciate and celebrate the differences that we have," he said. "We can all learn something from each other and we must not forget who we are or where we came from.
When he's not flying, Joel can be found teaching the language as well as cultural dances to more than 100 students. In 2012, he started Guma' Imahe — a nonprofit organization — teaching youth about Guam through dance and music. The group has grown from 25 students to more than 100 and includes some Polynesian dance as well.
"I started dancing when I was 12 and it helped connect me to the culture," said Joel. "That's why I started Guma' Imahe to give back and to help connect people to their heritage.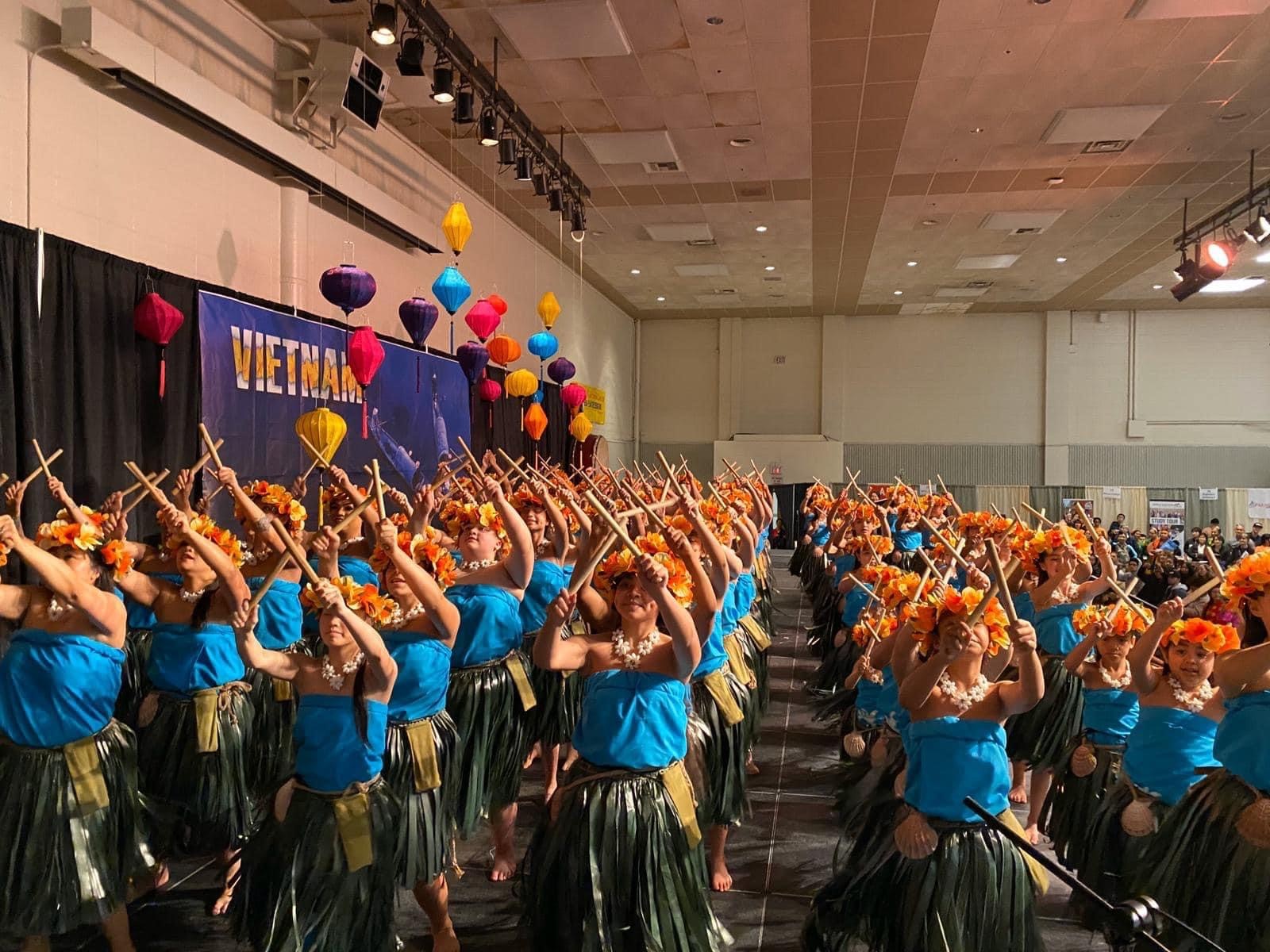 Serving others and giving back is what led Joel to become a flight attendant. But when he first told his parents of his decision to join the aviation industry, they were caught off guard, seeing as how he had his teaching degree.
"My parents were a little skeptical at first when I told them, but they were also very supportive at the same time. Now they use the flight benefits more than I do," Joel said laughing.
Coming up on his 16-year work anniversary, Joel has no plans of going anywhere else.
"I love it here," he said. "SkyWest provides a great work-life balance and it's full of great people. I've made so many friends here and I fly with crews who are respectful and who appreciate me and my cultural differences."