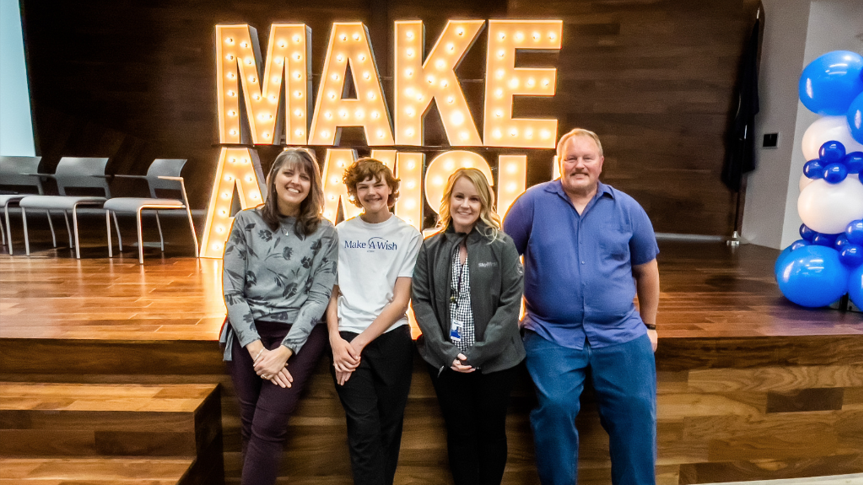 SkyWest Airlines is a proud supporter of the Make-A-Wish Foundation and helping to grant wishes for kids in need. This year, our support is helping benefit 15-year-old Ethan, who made a wish to attend space camp at the George C. Marshall Space Flight Center in Alabama, the largest NASA facility. He wants to one day become an aerospace engineer for NASA and is excited for the chance he now has to go to space camp this summer.
The first sign of Ethan's health problem was when his mother discovered a lump on his neck. After running several tests and undergoing surgery to remove the lump, doctors diagnosed Ethan with lymphoma. Within a few weeks he was undergoing regular chemotherapy treatments and meeting with specialists. During his months of treatment, Ethan and his family did extensive wish research, which helped him concentrate on a successful and healthy future. Ethan feels unstoppable now that chemo is over and his health has improved.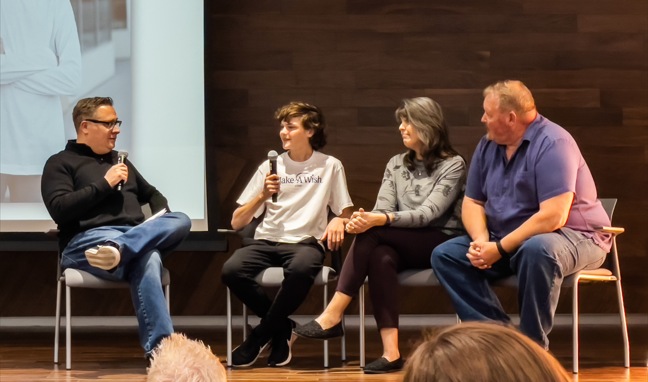 The Make-A-Wish Foundation relies on donations from individuals and organizations like SkyWest to continue its mission of granting wishes to children with critical illnesses. Our contribution will not only make a difference in Ethan's life, but it will also bring hope to many other children who are waiting for their wishes to come true. Since 1980, Make-A-Wish has granted over 500,000 wishes to children across the world.
SkyWest Airlines is glad to help organizations like Make-A-Wish and to give back to the communities where our teams live and work. This contribution to the Make-A-Wish Foundation is just one example of our dedication to make a positive impact on people's lives.