As part of Asian American and Pacific Islander Heritage Month, flight attendants Anna and Piraya Supa – both sisters – share what their heritage means to them and reflect on their experiences at SkyWest.
Traveling between the United States and Thailand each year to visit their extended family, Anna and Piraya Supa – both sisters and now SkyWest Flight Attendants – fell in love with aviation, traveling and experiencing the different customs and cultures of both nations and surrounding countries.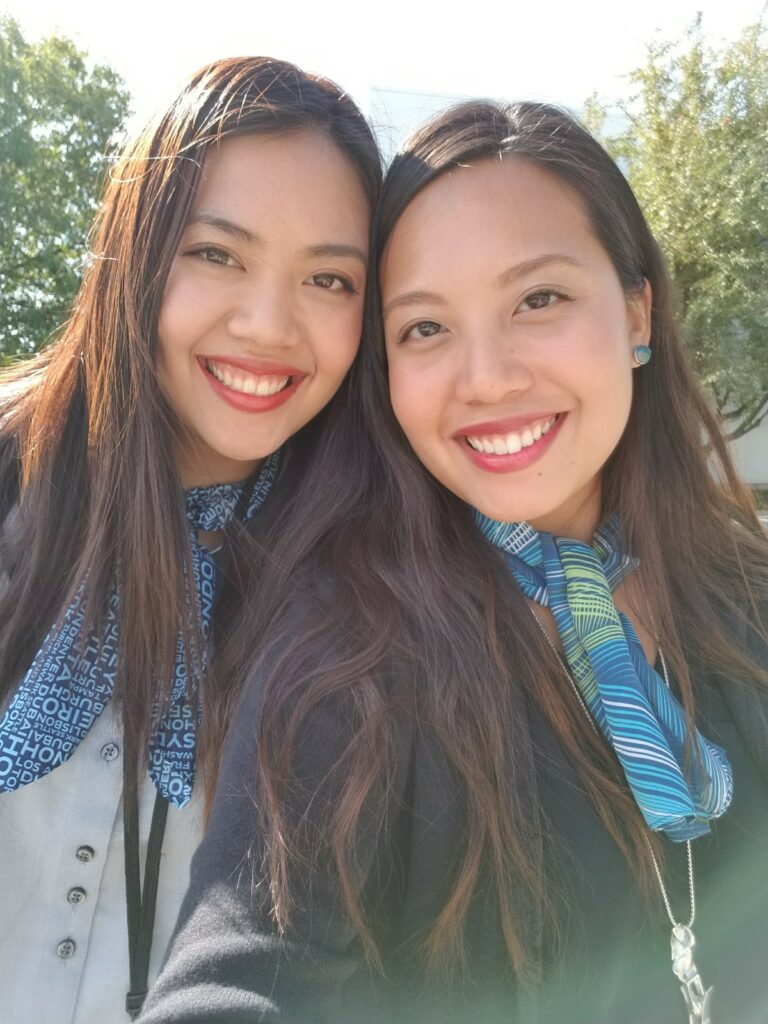 "I was always fascinated with aviation and flying," said Anna. "Seeing crews walking through the airport and heading to destinations all over the world was exciting and I knew that's what I wanted to do."
After the Supa family moved permanently from Thailand to the United States, that desire soon became a reality as Anna fulfilled her dream of becoming a flight attendant. After applying for a position, Anna attended a group interview in Portland, Oregon (PDX) and started her training soon after.
"I was so excited when I got the news," she said. "For me, one of the best things about being a flight attendant is making everyone's travel experience a memorable one. I'm so glad that I came to SkyWest and the opportunities it has given me. The company is an extension of my family, and I have met so many wonderful people and have made so many friends."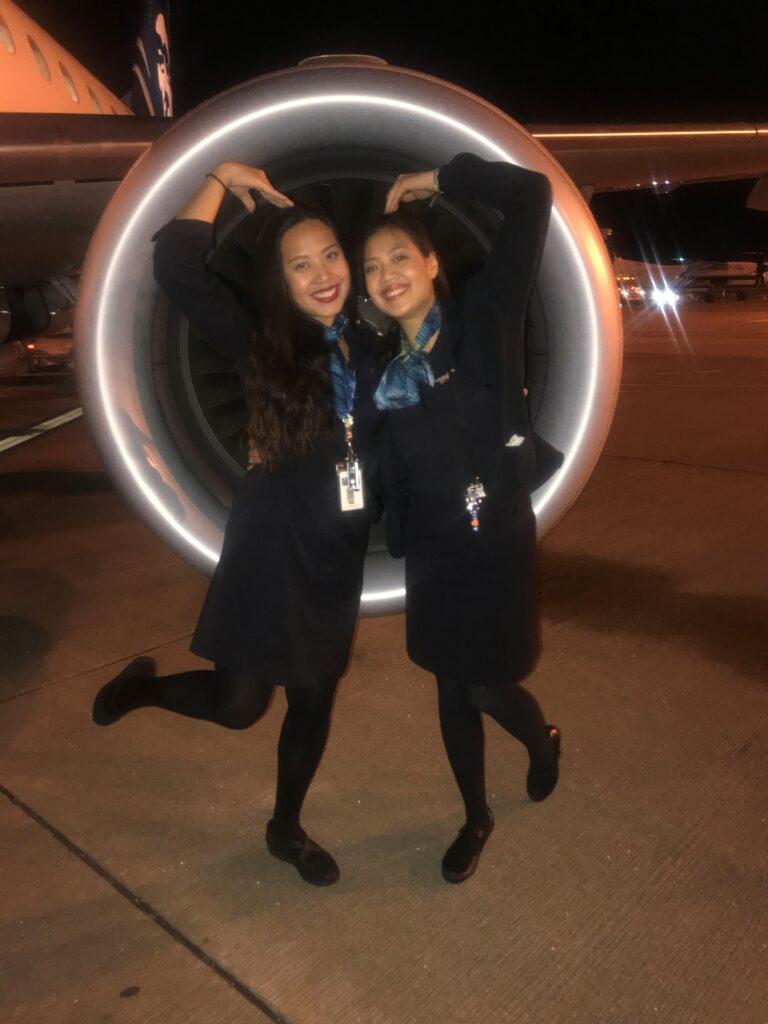 For Piraya, traveling to different places and experiencing different cultures has always been something she's enjoyed. And after seeing her sister, Anna, have the time of her life at SkyWest, Piraya couldn't wait to join in on the fun.
"Anna played a big part and inspired me to become a flight attendant," she said. "I ended up going to the same hotel that Anna went to for my group interview and it's been an amazing ride ever since."
In their spare time, Anna and Piraya love traveling the world and exploring new countries, cities and cultures. Out of all the places they've visited, the one spot they make sure to visit each year is their homeland: Thailand.
"The travel privileges at SkyWest are amazing and allow us to see our extended family as often as we'd like," said Piraya.
"We love visiting Thailand and are proud of our heritage," added Anna. "Growing up we loved to watch our grandma cook in a traditional outdoor kitchen. That was just one of the customs and traditions we learned and that is where we learned to love Thai food and to cook."
Anna's favorite dish is Khao Soi, a Laotion meal, while Piraya loves Thai egg rolls.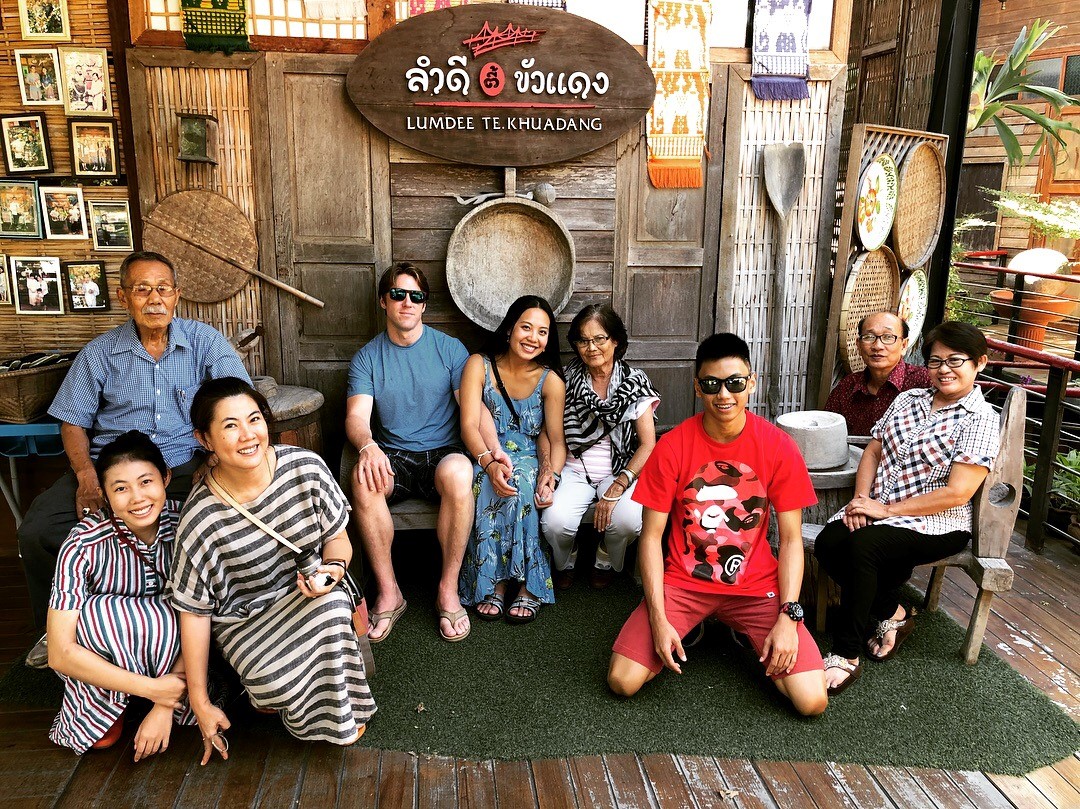 Whether at work or at home, Anna and Piraya love sharing their culture and experiences with friends, coworkers and passengers.
"We love it and are always flattered when people ask questions," said Anna. "We enjoy taking crewmembers out for Thai food and taking them on a culinary journey. We also make guidebooks for people who are curious about traveling to Thailand and experiencing everything that it has to offer. It's a special place."
Although Anna is based in PDX and Piraya is in Boise, Idaho (BOI), the two sisters still do as much as they can together.
"We're best friends," said Anna. "She's the first one I call when I have bad news, and the first one I call when I have good news."
That's why it's no surprise to see both sisters catching up with each other at the crew hotel or getting meals together when their paths cross throughout the SkyWest system. Over the years, both Anna and Piraya have had the opportunity to work several trips together too.
"It's the best," said Piraya. "It's so much fun and we hope to do many more work trips together."
SkyWest is proud to celebrate Asian American and Pacific Islander Month and appreciate the contributions of all those like Anna and Piraya who continue to help make the airline the best in the industry.