High school student MaKenna Albert has always had a love for flying. She reached out to SkyWest Pilot Denise Langholz, asking about the possibility of taking an aircraft tour for her senior project.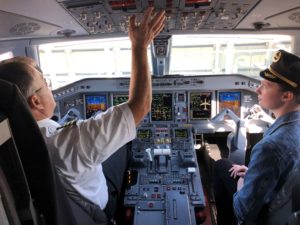 What MaKenna didn't realize, however, was that she was in for a treat, as Captain Langholz and the entire SkyWest team rolled out the red carpet to give her a behind-the-scenes tour at Portland International Airport (PDX).
"When MaKenna contacted me, I wanted to show her that her dream of being an airline pilot could be a reality," said Captain Langholz. "When I was in high school and dreamed of being a pilot, I was mistakenly told that 'girls don't become pilots.' It took some time before I realized that it was simply not true. I love helping people realize their dreams and it was a joy to be able to show MaKenna around and have her meet some of the SkyWest team."
The day started off with a tour of the airport before they stopped to talk with several SkyWest employees, including Teresa Nelson, PDX First Officer.
"Teresa told me all about all about the operations, training and the Pilot Pathway Program that SkyWest offers," MaKenna said. "It was very insightful and it was so fun to be able to see so much of the operation."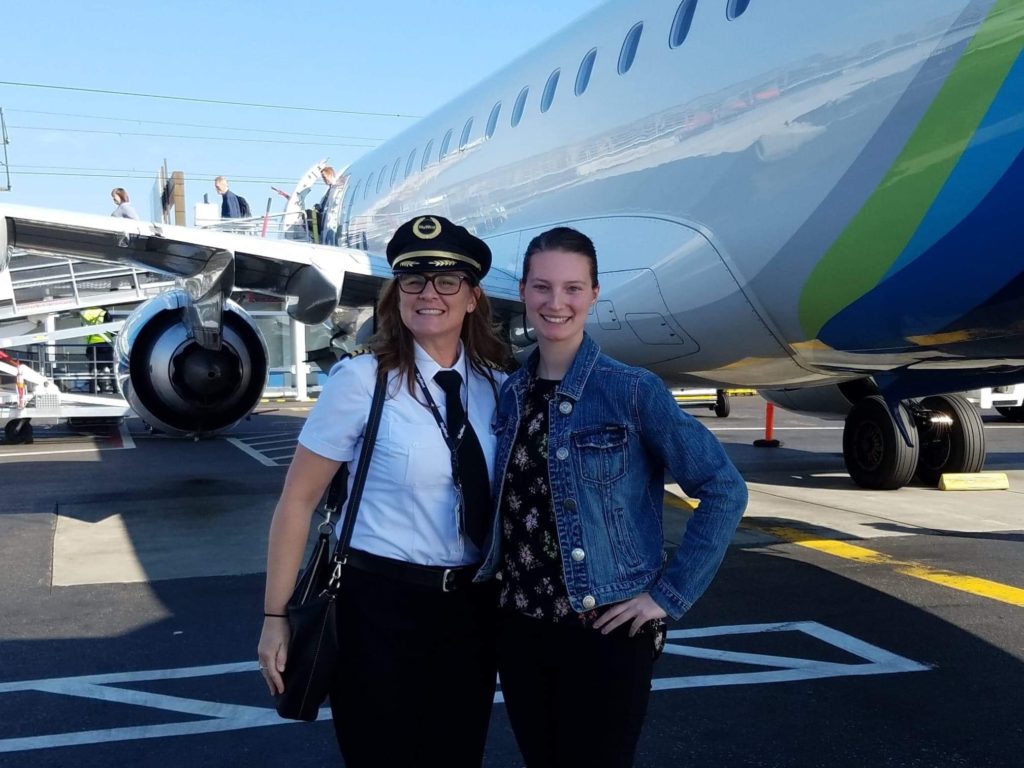 As exciting as everything was, it was just the beginning for MaKenna.
After watching the ground crew welcome an inbound flight, PDX Captain Tracy Leland took the opportunity to walk MaKenna through each of the steps to prepare the aircraft for flight. Afterward, Makenna was able to take a tour of the maintenance hangar, meet more of the SkyWest family and sit inside the flight deck of a SkyWest jet, where she envisioned herself taking the controls as an airline pilot.
MaKenna also got to visit the crew lounge where she enjoyed talking with crew members about their experiences and why they chose SkyWest.
"It was awesome," MaKenna said about the tour. "All of the pilots were so nice and took the time to answer all of my questions."
Bob Venturella, SkyWest's PDX Chief Pilot, added to MaKenna's special day as he surprised her with a ride in his Piper Cub aircraft. Venturella took time to teach her about flying the aircraft and answered any other questions MaKenna had.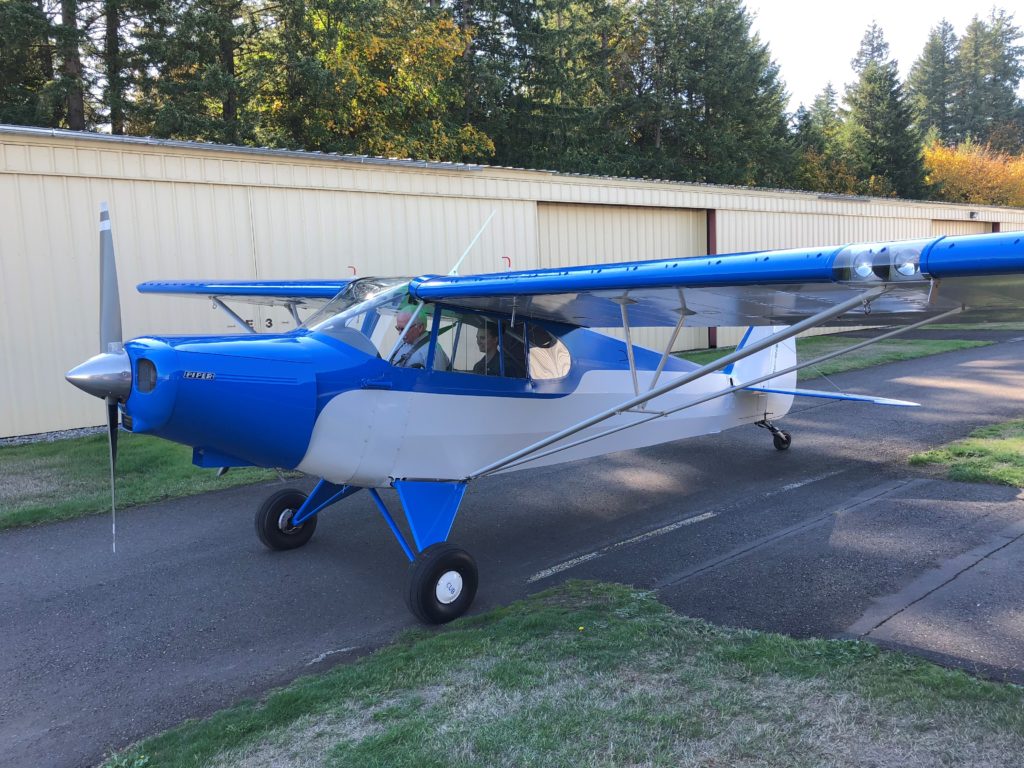 It was an awesome day for MaKenna.
"She hasn't stopped smiling," added Shannon Albert, MaKenna's mother. "She has found her passion and is now focused on her goal to become an airline pilot."
For Langholz, the tour was a great reminder why she chose SkyWest and why she still loves coming to work every day: "The people. Everyone at SkyWest makes it amazing," said Langholz. "When Bob surprised MaKenna by taking her flying, it went above and beyond what was already a perfect day. So many others also took time out of their busy schedules to make it all possible."
The kindness and teamwork did not go unnoticed as MaKenna repeatedly asked Captain Langholz throughout the day if "everyone at SkyWest was always this nice."
"I felt so proud to be able to tell her yes," said Langholz. "The people at SkyWest are truly remarkable, generous and kindhearted. It was a privilege to share the Spirit of SkyWest with MaKenna and show her that we are here to help her accomplish her dream of becoming an airline pilot."