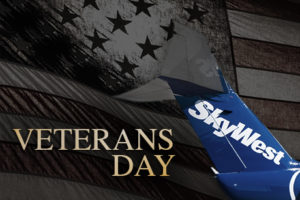 SkyWest is home to more than 1,000 men and women who are serving or have served our country, many of whom are in the reserves and can be called on at any moment to active service. As part of our team of more than 11,000, these brave individuals put their background and experience to work to provide safe, exceptional service to more than 30 million SkyWest passengers each year.
As we pause to honor our veterans on this day, SkyWest Corporate Communications manager Layne Watson shares a story about his grandfather, Lynn Watson, who served in the Army during WWII.
My grandfather served in the 104th Infantry Division during World War II. He and his division were near Antwerp, Belgium when the Battle of the Bulge began. General Eisenhower called my grandfather's general and told him, "You have Germans on three sides of you. If you want to pull back, you have my permission."
Every time my grandfather would tell me this story he would tear up as he recalled his general's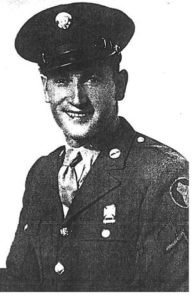 response: "We paid for this ground in blood and we are keeping it!"
Sure enough, the town that the 104th had taken was soon under German attack. Eventually, my grandfather and one other soldier were separated from the rest of their troop and the town was surrounded by German forces. The two of them took cover in an old barn. My grandfather would later discover that he and his comrade were presumed dead.
For the next 48 hours, my grandfather eluded German forces (and friendly bombing) before making it to a safe zone. When he returned to his outfit, they were preparing to send his belongings to my grandmother with the news that he had been killed in action. My grandmother would always recall how grateful she was to have never received that notice.
I am incredibly grateful for my grandfather and the countless other brave souls like him who are willing to make the ultimate sacrifice to protect our freedoms.
Please join us in honoring and saluting all of our U.S. military members for their brave and selfless service to help protect the freedoms we enjoy.