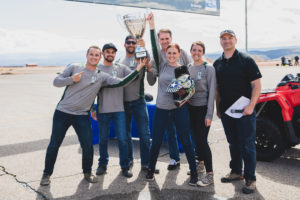 For the 19th year running, SkyWest Airlines, along with local partners and airline vendors, hosted the annual Mini Indy, the airline industry's premier charity event. Teams traveled to Southern Utah from around the globe to compete on a newly-designed track that started with a wet corner followed by twists and turns that challenged the drivers in go-karts tapping out at 24 miles-per-hour.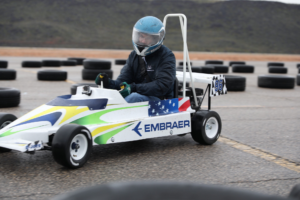 The event combines the heart-pumping, Indy-style race with pit stops, a BBQ competition, a golf tournament and team themes, including designs of the cars for those who bring home the big trophies. While the trophies and competition are all part of the fun, the main focus of the event is raising money for charity. This year, the event raised record-breaking funds for United Way Dixie and the SkyWest Scholarship Fund.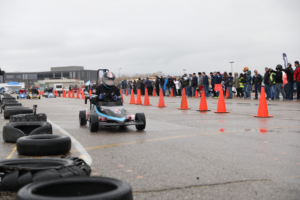 The event embodies the spirit of SkyWest Airlines, giving back to our people and the communities in which we live and work. Mini Indy is just one way SkyWest focuses on our people and those in need. For more information on Mini Indy, click here, or look at job opportunities to join the SkyWest team here.