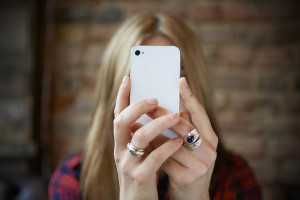 After finding the perfect job at SkyWest and nailing the initial steps of the application process, some potential new employees may be asked to complete a short, one-way video interview. These interviews are often used in place of a phone interview and can be nerve racking for someone who hasn't done a video interview before.
To help, here are eight tips that can help first-time interviewees succeed:
Dress the part.
The one-way video interview is a part of the application process and candidates should dress professionally, just like they would for an in-person interview.
Find a place that's free from background noises and distractions.
The goal of the one-way interview is to hear and learn about the applicant. Background noise and other distractions can make it difficult to focus on what they're saying.
When recording an interview on a mobile device, film in landscape orientation (not portrait) and try using a tripod to keep the video steady.
Smartphones and tablets make it easy to capture video almost anywhere, but a little preparation will help improve the quality of the video.
Keep the camera at eye level.
Not only is this the best view angle but it helps eliminate distractions.
Look directly at the camera lens.
This can feel strange at first but allows the person reviewing the video interviews to feel like they are actually talking to the applicant.
Practice responding to the questions but don't worry about memorizing every answer perfectly.
It's important to know what to say before hitting record, but memorized responses can sound boring or robotic on video.
Speak clearly.
Speaking too quickly or quietly are common errors when recording video interviews. To be successful, the person watching the video needs to be able to easily understand what the candidate is saying.
Be natural!
SkyWest hiring managers want to see the real person who may be joining their team.