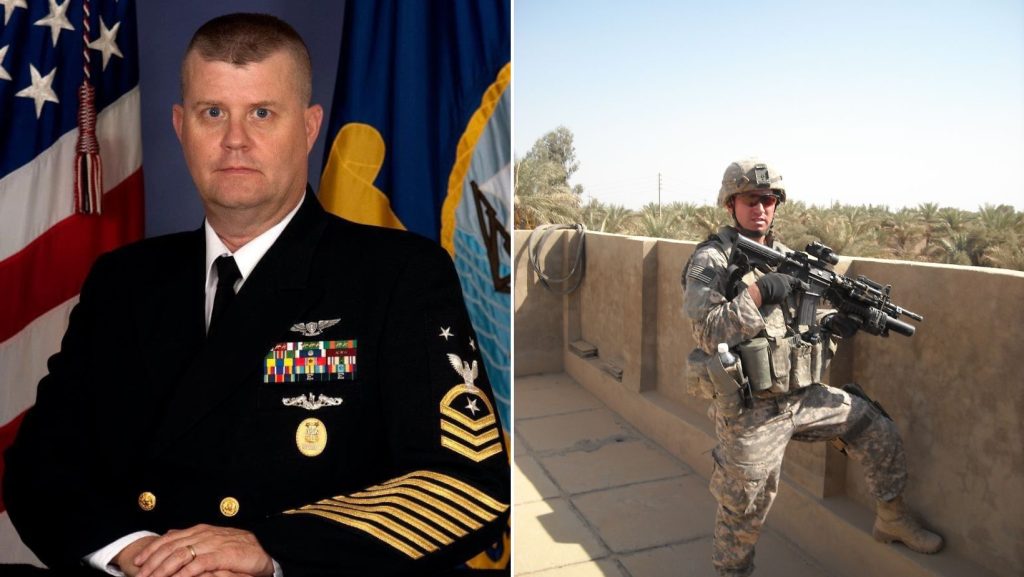 Veterans Day is a time to honor the brave individuals who have devoted themselves to serving America. It's a chance to recognize their sacrifices, dedication, and their unwavering commitment to our country. Among the countless heroes who have selflessly served are many SkyWest people.
Command Master Chief Neal J.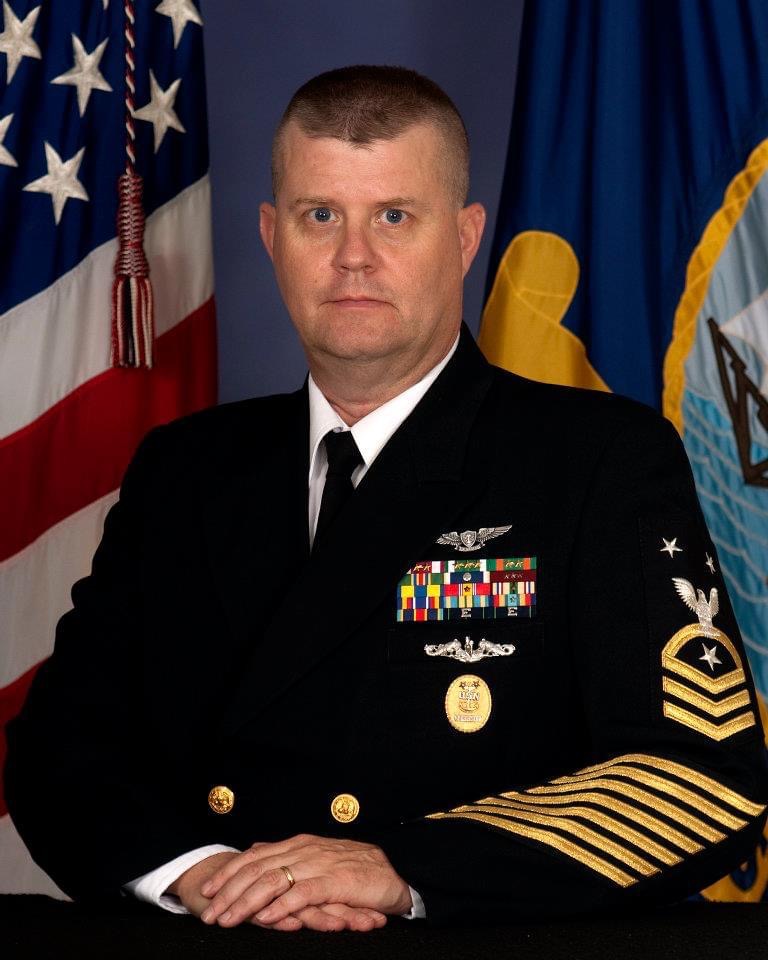 Neal, a Scottsbluff (BFF) cross utilized agent, served in the U.S. Navy for 32 years. When enlisting in 1982, he was aiming for a career in aviation, but vision constraints led him to serve 20 years on submarines.
"I became a sonar technician, which I call an air traffic controller under the water," Neal said.
In the '80s, he completed a tour in Japan, was deployed in the Philippines where he met his eventual wife, Minda, and then spent 12 years in Hawaii. Neal did tours in Kings Bay, Georgia; Bremerton, Washington; San Diego and Ridgecrest, California; Fallon, Nevada; El Paso, Texas; and Patuxent River, Maryland.
One assignment on the U.S.S. Maine was to do deterrent patrolling.
"We make sure that our enemies — Russia, China, all of them — know that we're out there and we've got 24 ballistic missiles with 10 warheads pointed at them if they decide to do anything," Neal said. "We always said if we ever actually had to launch, we failed our mission. We didn't ever want to launch."
Although they launched a test missile, his subs never launched a ballistic missile for war. His longest submarine deployment lasted 124 days underwater in the western Pacific.
"The best way to summarize a submarine is that you would have weeks of boredom followed by moments of sheer terror, especially if you actually had a real accident or real casualty," he said.
Over the years, Neal worked his way up the ranks to the Chief of Boat (COB) and a trainer for sonar staff. With 20 years under his belt, Neal was selected to join the Command Master Chief program, releasing him from submarines to switch to aviation.
"Once I got my eyes corrected, they let me go flying. I joined the Navy to be in aviation, and I got there, it just took me 20 years to do it in a roundabout way."
Neal spent his last 12 years in senior leadership positions in aviation commands. After a family emergency scare, he decided to retire as a Command Master Chief in 2014 and moved to Scottsbluff, Nebraska.
"It was a job, and a job I loved," Neal said.
When SkyWest began operations at BFF, Neal jumped on the opportunity to work in the commercial aviation industry and now works as a cross utilized agent.
Infantry Soldier Josh M.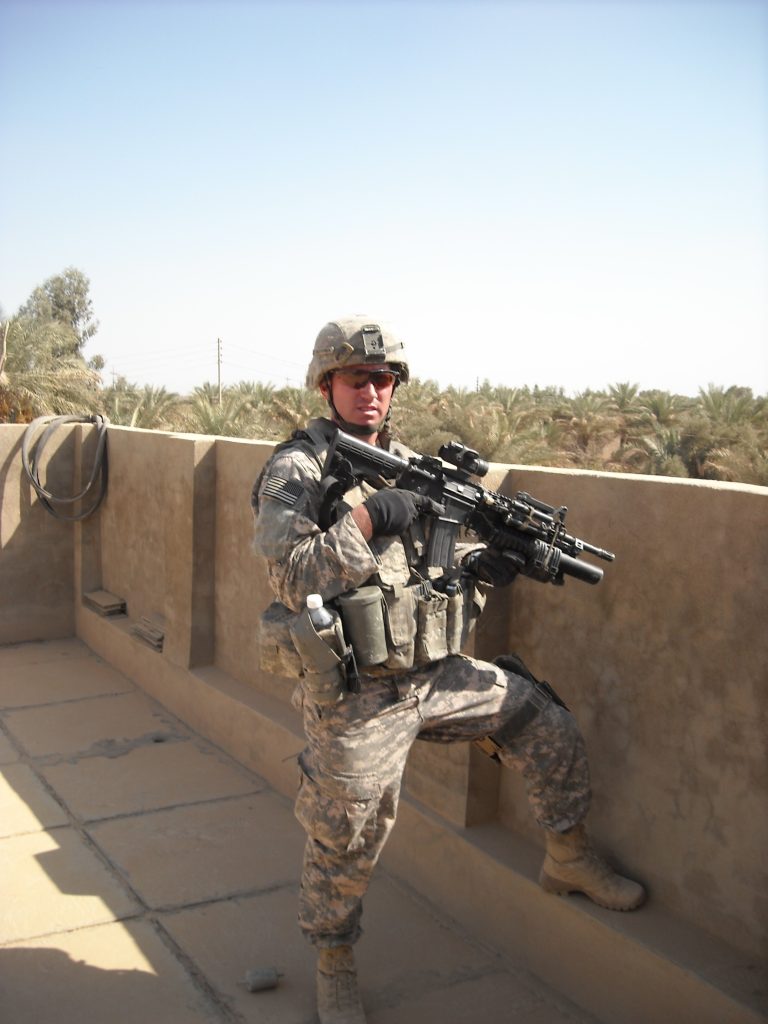 Josh, a cross utilized agent in Prescott, Arizona (PRC), joined the U.S. Army Infantry in 2007. He was stationed at Fort Wainwright, Alaska and served one combat tour in the Diyala province of Iraq, serving as a grenadier and radio telephone operator (RTO). His bravery and dedication were recognized with the Army Commendation Medal and Army Achievement Medal.
In 2010, Josh used the G.I. Bill, a program created to help finance school or training for American military veterans, to become an English teacher. After eight years in public education, he transitioned to aviation.
Josh is currently utilizing the Vocational Readiness and Employment program from Veteran Affairs to complete his master's degree in aviation safety at Embry-Riddle Aeronautical University. He joined SkyWest in July.
"Upon finishing my degree, I would love to advance my career with SkyWest and serve in a safety role," he said.
As we observe Veterans Day, we extend our deepest gratitude to Neal, Josh and all of our SkyWest Veterans for their sacrifice, resilience, and unwavering commitment to the United States and the many freedoms we enjoy.
Thank you for your service and happy Veterans Day.