SkyWest was pleased to host a ribbon cutting ceremony and recruiting event at our new Oklahoma City Airport (OKC) hangar on Thursday, marking the latest addition to our impressive maintenance footprint! The ceremony was attended by local dignitaries including Oklahoma City Mayor David Holt and Greater Oklahoma City Chamber of Commerce Chair Rhonda Hooper.
This new SkyWest maintenance base will support SkyWest's flying for every partner and every aircraft type in our fleet. At 135,000 square feet, the new space will be able to accommodate up to nine overnight aircraft and will eventually be the workplace for 100 Maintenance team members.
The OKC base will be a pivotal piece to maintaining SkyWest's unmatched reliability as its geographical location supports the entire SkyWest route system and will also support future growth.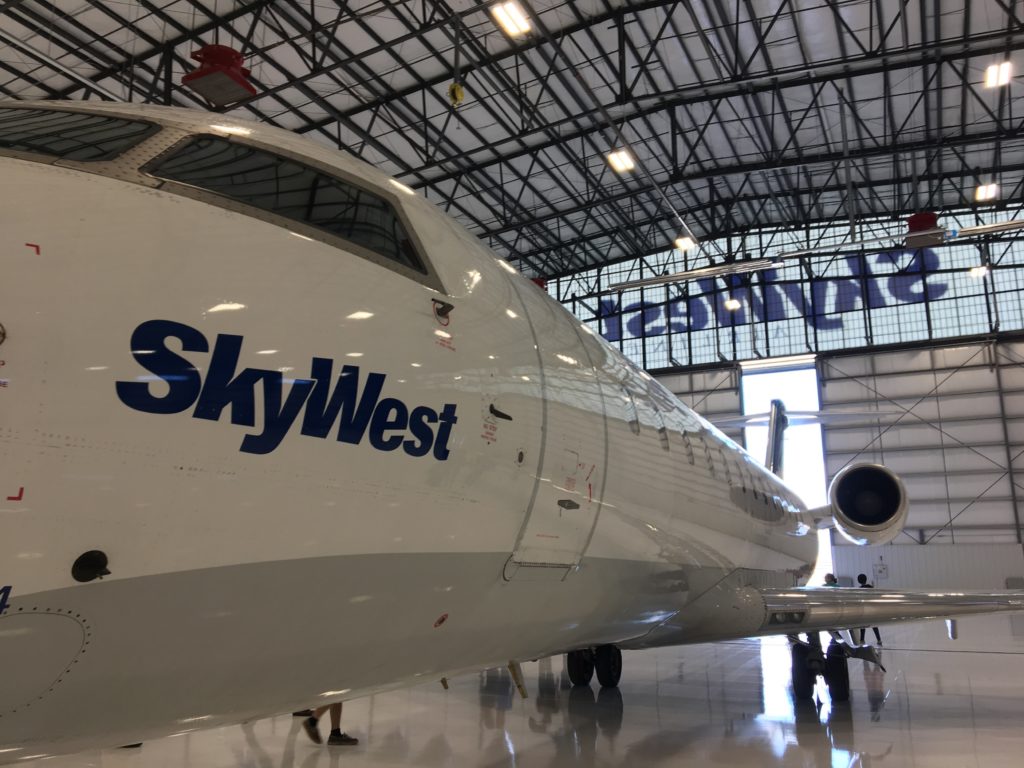 This new hangar required much planning and execution from a number of SkyWest team members. Thank you to everyone on the SkyWest team who put in tireless work to prepare this beautiful new facility for operation. And, thank you to our OKC team (and a warm welcome to our newest SkyWest team members) for your daily commitment to safety and reliability as you work on the SkyWest fleet.
Interested in joining the SkyWest team? Click here for open positions in OKC and throughout the SkyWest system.