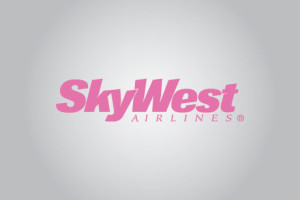 SkyWest Airlines employees across the country are constantly engaged in many different causes and charities; one of those efforts being raising money to support cancer research during the month of October. Through lemonade and bake sales, direct donations and various other avenues last month, SkyWest employees raised more than $10,000!
Donation Highlights:
· SLC-based flight attendants raised more than $6,330 as a part of Breast Cancer Awareness month, including more than $550 from one flight where a frequent flyer announced he would match any donations from his fellow passengers.
· Employees at SkyWest's Corporate Headquarters put their cooking skills to work for a bake sale and the Second Annual Chili Cook Off, with all proceeds going to support the American Cancer Society. In less than two hours, more than $500 was added to the month's contributions.
SkyWest employees are proudly committed to supporting causes like Breast Cancer Awareness, and in giving back to the communities where they live and work.